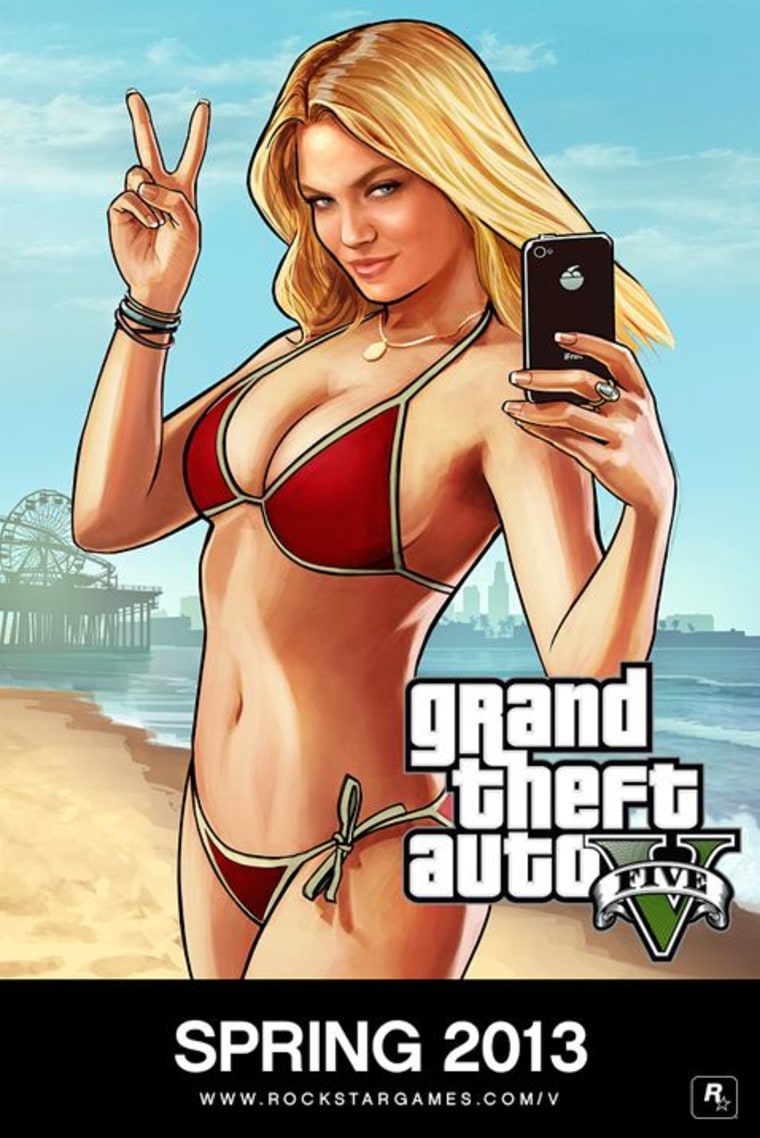 Rockstar Games has announced that the newest installment in its famed/infamous "Grand Theft Auto" video game series will arrive in the spring.

Though Rockstar did not specify a date in its Tuesday announcement, the company said "Grand Theft Auto V" will launch worldwide for the Xbox 360 and PlayStation 3 and it will be "the largest and most ambitious title in the series to date."

Rockstar has been releasing information about the (very) highly anticipated game at a trickle. 
In addition to revealing the launch window, the developers said Tuesday that the game, which takes place in a re-imagined Southern California, will offer "the largest and most thriving game-world we have ever created set in the sprawling city of Los Santos and for miles beyond — from the tops of the mountains to the depths of the ocean."

It will be "a world of unprecedented scale and detail bursting with life," according to the press release.
"'Grand Theft Auto V' builds on everything we've learned about open-world game design," Rockstar Games founder Sam Houser said. "We can't wait to share it with fans."
With that in mind, Rockstar said it will begin taking pre-orders starting Nov. 5. If you want a peek at what you'll be pre-ordering, then check out the only trailer yet to be released for "Grand Theft Auto V." 
Winda Benedetti writes about video games for NBC News. You can follow her tweets about games and other things on Twitter here @WindaBenedetti and you can follow her on Google+. Meanwhile, be sure to check out the IN-GAME FACEBOOK PAGE to discuss the day's gaming news and reviews.