The American Family Association, a conservative nonprofit group that recently boycotted Oreos over Kraft Food's support of gay rights, announced it may also boycott Google products for similar reasons. The search company recently started a campaign, "Legalize Love," in which it pledges to fight anti-gay legislation worldwide.

Buster Wilson, host of the organization's AFA Today show, said during a July 9 broadcast that while a boycott seems in order given the others the group is maintaining, it won't be easy:
We are a part of boycotting efforts similar to this with other businesses — this is going to be a hard one for a lot of us. It's more than just a search engine. Many of us have Android phones ... many of us use Google Calendar, Google Tasks, and Gmail... YouTube, and all the other things, it's not just the search engine.
Sustaining such a boycott in tech won't be as easy as changing cookie brands. Microsoft has openly supported gay marriage laws in its home state of Washington, IBM is renowned for being gay-friendly, and Apple's CEO, Tim Cook, is believed to be gay (though he has never discussed it), which gives an indicator of the company's position on the topic.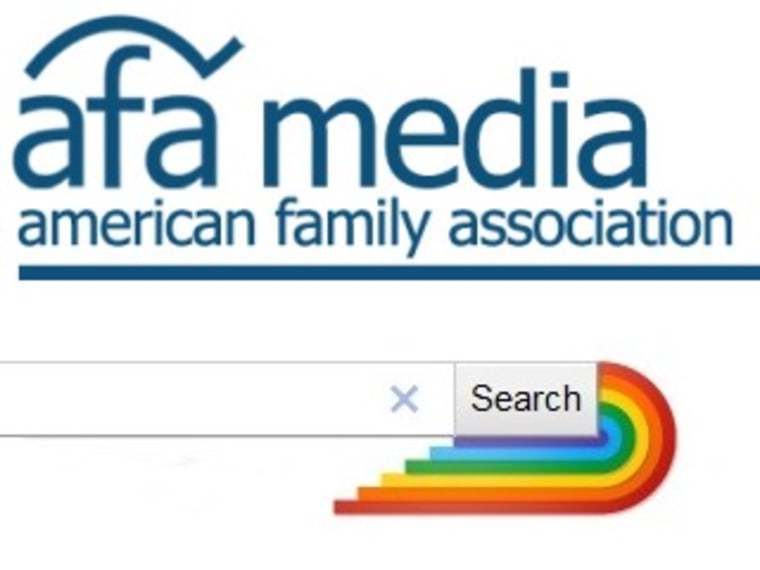 Google's campaign, in the meantime, will be focusing on Poland and Singapore first before eventually coming to the U.S. and other countries.

Wilson did not give any details of the potential boycott, focusing simply on the fact that the Google initiative exists and that the AFA had a challenge in front of them. "This will test the meat of our convictions," he said.
— Via ThinkProgress 
Devin Coldewey is a contributing writer for msnbc.com. His personal website is coldewey.cc .