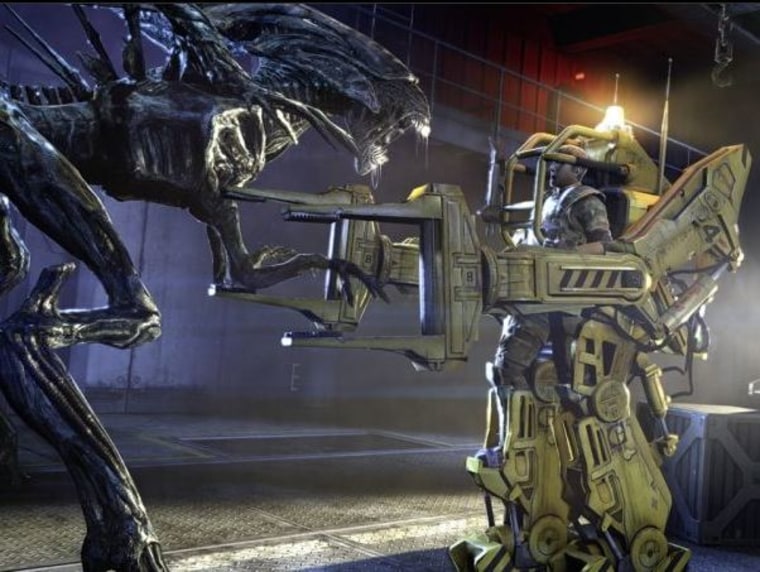 Following a disastrous launch and overwhelmingly negative reviews of its new first-person shooter "Aliens: Colonial Marines," Sega has formally admitted that its pre-release advertisements didn't accurately represent the final game's quality.
Sega Europe said this week that it has added disclaimers trailers for "Aliens: Colonial Marines" in the United Kingdom to acknowledge the differences between the game's promotional content and the final product.
While Sega and "Colonial Marines" developer Gearbox Software have both remained relatively silent (at least publicly) ever since the game came out in February, last night Reddit user superdave posted his correspondence with the UK-based Advertising Standards Agency (ASA) that indicate Sega has accepted responsibility for misleading gamers in the lead up to "Aliens" release.
A letter from ASA complaints executive Niall McVeigh suggested that, following numerous petitions from dissatisfied players, the organization felt enough pressure to confront Sega about the issue.
"Sega Europe acknowledged your objection that the trailers did not accurately reflect the final content of the game," McVeigh's letter read.
The publisher therefore "agreed to add a disclaimer, both on their website and in all relevant YouTube videos, which explains that the trailers depict footage of the demo versions of the game," he continued. "The disclaimer will be visible when each online trailer is played."
Upon its release, "Aliens: Colonial Marines" became instantly controversial for the way that both game critics and average gamers felt they had been mislead by Sega and Gearbox throughout the game's early marketing campaign. Angry customers charged that the two companies had essentially created a Potemkin village around the game—using pre-rendered footage disguised as actual gameplay to mask how bad the real "Aliens: Colonial Marines" was. The game even sparked a Facebook petition demanding that Gearbox and Sega apologize for the game along with fixing many of its glaring errors. While a public apology from Gearbox has been rumored, company executives have mostly said that they are "looking at" the discrepancy in quality.
Games journalists, meanwhile, were forced into an awkward moment of introspection after realizing that they had participated in what Destructoid's Jim Sterling called "one great big lie." Kotaku editor-in-chief Stephen Totilo even wrote a tellingly defensive explanation of his website's preview policy under a headline apologizing "If We Wasted Your Time With That Preview."
"Colonial Marines" currently holds cross-platform review scores in the mid-to-low forties on Metacritic.
Yannick LeJacq is a contributing writer for NBC News who has also covered games for Kill Screen, The Wall Street Journal and The Atlantic. You can follow him on Twitter at @YannickLeJacq and reach him by email at ylejacq@gmail.com.