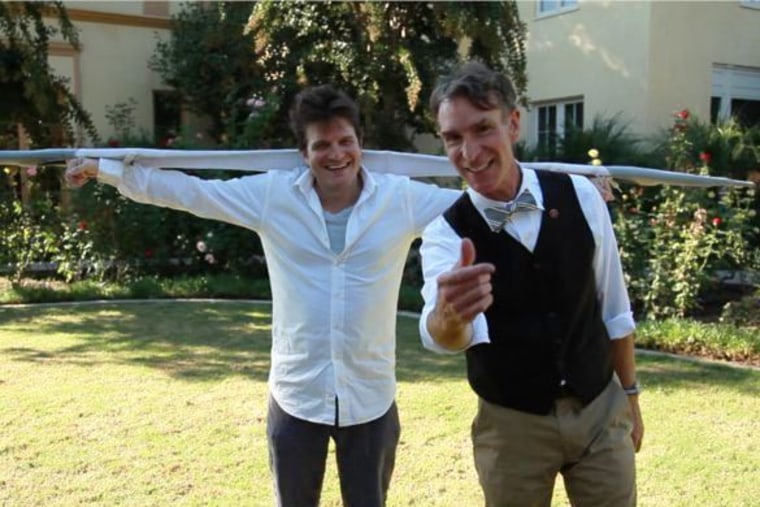 Move over "Angry Birds." Bill Nye "The Science Guy" is working on his own physics game starring our airborne avian friends.

The beloved bow-tie-wearing scientist and TV personality has joined forces with the developers at the non-profit educational tech company GameDesk to create "AERO." But the birds featured in this game won't need a slingshot to take to the sky.
Instead, "AERO" is a realistic, open-world bird-flight game that Nye and the team are designing as a way to help children understand the complex physics principles that make flight possible.
Nye and team are seeking $100,000 to complete the project through crowd-funding site Kickstarter. 
"The physics of flight have changed the world," Nye explains in the Kickstarter pitch. "And we can use flying to teach science."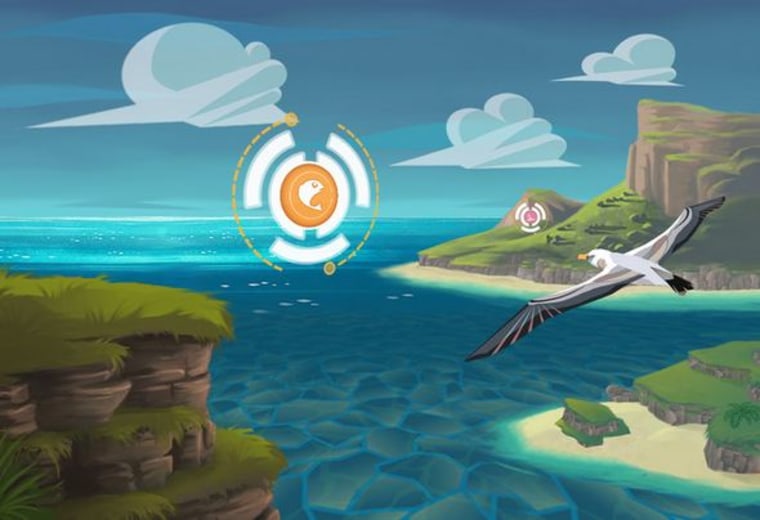 "AERO" puts players in the role of a bird in flight. GameDesk originally built a prototype of the game for the iPad that was downloaded more than 100,000 times. Nye then volunteered to work with the non-profit as they turned "AERO" into a "full and accurate simulation of bird flight."
The final version of "AERO" will be playable on the iPad and, with additional funding, on the Xbox with Kinect and possibly on other game platforms as well. The team says the game will offer a large, open world with multiple islands and caves  to explore as it teaches concepts such as lift, drag, thrust, constant and terminal velocity and gravity among other things.
Check out their Kickstarter fundraising drive here. And Check out the video below for a look at "AERO" in action (there are two motion-sensing Wii Remotes in the wings the kids are using.)
"Games can really help us understand things that, before, were hard to see and hard to understand," says GameDesk CEO, Lucien Vattel, in the Kickstarter pitch.
Adds Nye: "We can use games to teach the science of flying in a new way." 
Winda Benedetti writes about video games for NBC News. You can follow her tweets about games and other things on Twitter here @WindaBenedetti and you can follow her on Google+. Meanwhile, be sure to check out the IN-GAME FACEBOOK PAGE to discuss the day's gaming news and reviews.