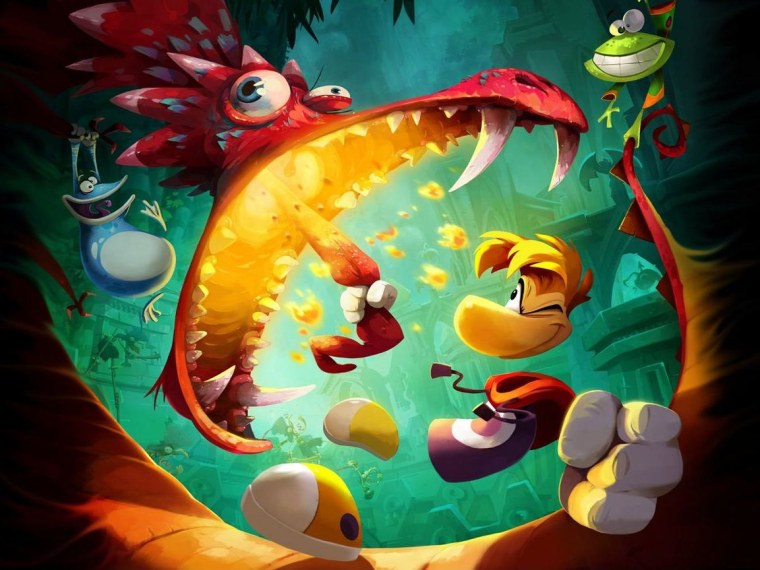 It's official, Nintendo's new game machine will arrive in two months. The question is, which games are going to most make you want to drop the $300 (or perhaps $350) it'll cost to buy the Wii U?
The Japanese game giant, which has struggled in recent years, is under a lot of pressure to make sure this successor to the Wii succeeds. And it is the games that will, ultimately, decide if the Wii U flies ... or fails.
With that in mind, Nintendo has said 50 games will arrive during the Wii U's "launch window." That's a pretty big window of time — from the Nov. 18 Wii U launch to March 2013 .  But the good news is, there is something on the list for just about every type of gamer.
I've had a chance to get my hands on several Wii U games and there are a lot of promising offerings. Here's a look at five of the games that will make you want to pick up Nintendo's newest machine.
Rayman Legends — available Nov. 18
The colorful, zany and incredibly fun "Rayman Origins" was one of my very favorite games of last year. And from what I've seen of "Rayman Legends," it promises to rise again to the top of my list. In fact, of all of the Wii U games I've tried so far, this one is my favorite. 
"Legends"  features the bright, kooky art we first feasted our eyes on with "Origins" as well as more of the delightfully creative level design and ear-infectingly catchy music. Like "Origins," "Legends" is a platforming game with a cooperative multiplayer option. But this time around, one player uses the Wii U's GamePad controller — and its touchscreen — to assist up to four other players using the standard Wii Remote controller. Together you'll have to navigate some wild, brilliant challenges. With the GamePad's touchscreen, you'll grab and pull creatures out of the ground, you'll open secret paths and you'll knock enemies out of the way.
It promises to be an excellent game to play not only with your friends, but with kids or less-experienced players as well. There are wacky good times ahead. Check out some of the gameplay in this video below:
ZombiU — available Nov. 18
Zombie games just got a lot more realistic with "ZombiU" — a title specifically made with the Wii U in mind. This survival-horror/first-person shooter has you making your way through a London infested with the undead. But what sets this game apart is the way it puts the Wii U's GamePad controller to work.
You'll use the controller as your "Bug-Out Bag" — the place where you keep and manage all the things you'll need to survive: weapons, medical supplies, maps, etc. You'll also use it as a sniper scope and a zombie-detecting radar, among other things. I've spent some time with this game and it's a seriously intense thrill ride. Check out this trailer to see what I mean:
The Wonderful 101 — TBD
Platinum Games — the folks who gave us the Sin-City-inspired "MadWorld" game and the witchy action game "Bayonette" — have created this super-hero title specially for the Wii U. But in "The Wonderful 101," you don't just control a single super hero out to save a city under attack — you control up to 100 of them. 
You'll use your Special Morph Powers to form flocks of wee heroes into different shapes so they can battle giant invading aliens. Wonderful 101 powers activate! Form of a giant fist! Form of a giant sword! You can recruit citizens as you go and increase those morphing powers. Meanwhile, you'll use the GamePad's touchscreen to control the heroes and solve puzzles in the game.
Check out the super-heroic action in action here:
Pikmin 3 — TBD
If super heroes aren't your thing and adorable ant-like creatures are, then "Pikimin 3" should be on your list of must-have Wii U games. Nintendo's beloved "Pikmin" series finally ... FINALLY ... gets a new installment and in gorgeous HD no less.
We've been waiting a long time (eight years to be precise) for a new "Pikmin" game. Like its predecessors, "Pikmin 3" is real-time strategy game which tasks you with controlling swarms of tiny little plant-like aliens trying to survive in the big, wild world.  You'll be able to control your Pikmin using either the GamePad or Wii Remote controller as you set them to various tasks such as breaking down barriers, harvesting food and taking out enemies.  
You can use the GamePad controller as a map to keep track of what's happening with your army of Pikmin, who've been given a vibrant and detailed new life thanks to the Wii U's processing and graphical horsepower. Here, take a look:
Game & Wario — TBD

You know who's always getting all the attention? Mario, that's who. But what about poor Wario — that under-appreciated, rather malevolent alter-ego to the famed Nintendo plumber? He deserves the spotlight too.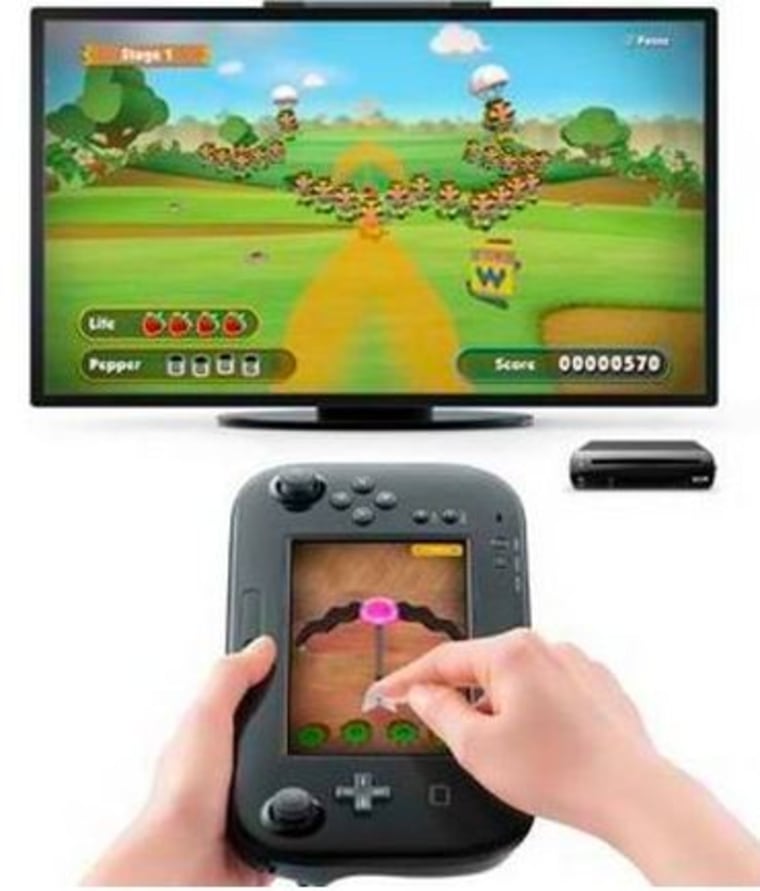 So sure, we're looking forward to picking up "New Super Mario Bros. U" when the new machine launches, but  that's the obvious choice. If you want to grab a game that makes ultimate use of the Wii U's GamePad controller and promises to add a whole lot of wackiness to your playtime, then "Game & Wario" is for you.
This Wario-themed collection of mini-games finds players using the GamePad's touchscreen and tilt controls to shoot arrows at incoming enemies, guide a disco-skiier downhill, and snap photographs of bad guys in a scene playing out on the TV.
Depending on the mini-game, up to five people can play at one time, which means "Game & Wario" will be a good option for a game party night. It'll also be a good way to show off the features of your new Wii U.
Winda Benedetti writes about video games for NBC News. You can follow her tweets about games and other things on Twitter here @WindaBenedetti, and you can follow her on Google+. Meanwhile, be sure to check out the IN-GAME FACEBOOK PAGE to discuss the day's gaming news and reviews.