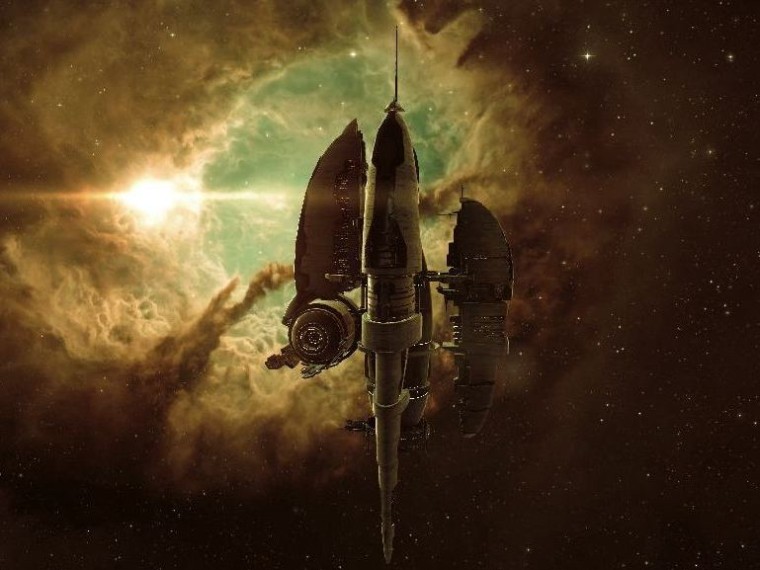 Online gamers -- and especially players of the game "EVE Online" -- are mourning the death of an American killed during an attack on the American consulate in Libya Tuesday night.

Sean Smith was not only a Foreign Service information management officer with the U.S. consulate in Benghazi, Libya, he was an avid "EVE Online" player. "EVE Online" is a massively-multiplayer online game that brings hundreds of thousands of gamers worldwide together for a space-faring, role-playing adventure.
And it was here in the online world that word of Smith's death first spread and gamers came together to mourn the man who, it seems, had known death was possible not long before it happened. 

Smith, who went by the name Vile Rat in "EVE Online," was killed along with Libyan Ambassador Christopher Stevens and two other Americans. He is survived by his wife Heather, and their children Samantha and Nathan. 
In the forums of the online community Something Awful, where Smith was a volunteer moderator, word of his death began to spread. A good friend of Smith's for six years, Alex Gianturco, confirmed the news to the online community and explained via his EVE blog how Smith had even mentioned his perilous situation as protests  grew outside the consulate.
Smith wrote to his friend via chat: "assuming we don't die tonight. We saw one of our 'police' that guard the compound taking pictures."

Gianturco said via Twitter that the last he ever heard from Smith was a shout of "oh sh#& gunfire." That was soon followed by news of the deadly attack in Libya.
Gianturco had nothing but praise for Smith, who he said was not only a diplomat in real life but also in "EVE Online."
"If you play this stupid game, you may not realize it, but you play in a galaxy created in large part by Vile Rat's talent as a diplomat," Gianturco wrote. "No one focused as relentlessly on using diplomacy as a strategic tool as VR."
And, as Gianturco explained,  Vile Rat's influence was far-reaching in "EVE."
"If you were an alliance leader of any consequence, you spoke to Vile Rat," he wrote. "You knew him. You may have been a friend or an enemy or a pawn in a greater game, but he touched every aspect of EVE in ways that 99% of the population will never understand."

Gianturco has many fascinating and kind things say about Smith's history and his gaming skills, and his ode to his friend is well worth reading in its entirety here. Meanwhile, he's been joined by a mournful outpouring from the grieving game community at large.
Members of the "EVE Online" and Something Awful communities have been posting messages and memories about Smith here and  here 

"It hurts a lot to know that he won't be around tomorrow to kid around with. Vilerat was a great person. I will miss him," wrote one community member.
Wrote another, "The galaxy will be a much smaller place without you. You will be missed."
Gamers have also been sharing their thoughts and condolences through the  #RIPVileRat and  #tweetfleet hashtags on Twitter.
More than 200 space stations in the game have been renamed in Smith's honor. And a YouTube tribute has gone up as well. It reads in part, "If we can put aside our differences in EVE maybe there is hope that one day we can do it in the real world as well."  (See video below:)
"Eve online is the only MMO I know of that when something happens to someone in real life we all come together as one it just goes to show why EVE players are the best people in the world," writes one player in the YouTube video comments. "R.I.P Vile Rat and hopefully wherever you jump cloned to is a better system than here."

The U.S. government said Smith joined  the State Department 10 years ago and had served in the Air Force. He had held posts in Baghdad, Pretoria, Montreal and The Hague. The members of Something Awful have started a fundraising campaign to support his wife and children.
"After some conversations with Sean's wife, we will be launching a fundraiser as soon as possible through YouCaring," they explained. Follow this link for updated information about where you can donate money.

-- Reuters contributed to this report
Winda Benedetti writes about video games for NBC News. You can follow her tweets about games and other things on Twitter here @WindaBenedetti, and you can follow her on Google+. Meanwhile, be sure to check out the IN-GAME FACEBOOK PAGE to discuss the day's gaming news and reviews.