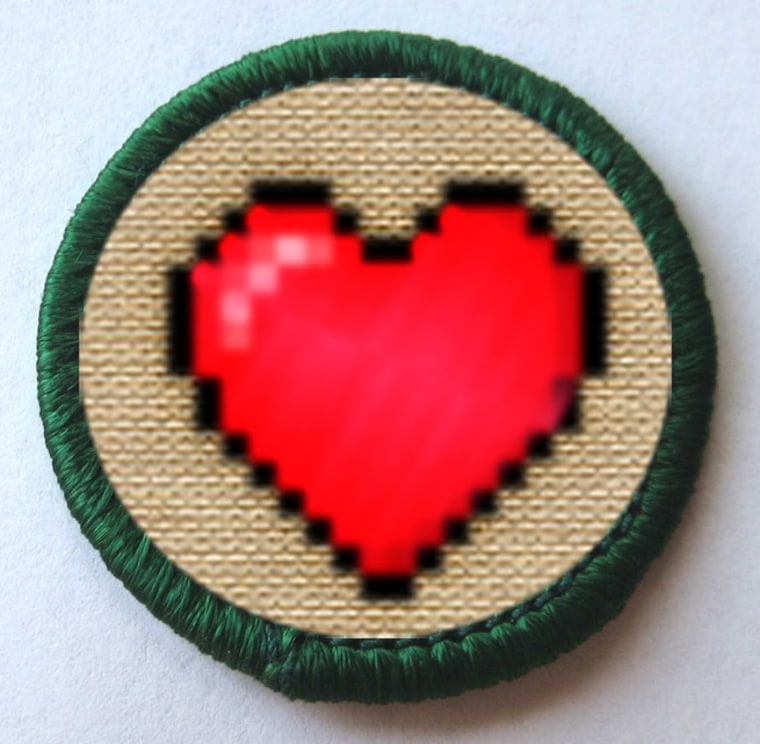 As recent campaigns across social media have shown, the game industry has slowly begun to own up to its troublesome legacy of sexism — expanding roles for women in the business while updating representations of them in the games.
The Girl Scouts of America has introduced a unique approach to addressing the gender imbalance: Show girls the merit of game design from a young age. In partnership with Women In Games International (WIGI), the Girl Scouts of Greater Los Angeles recently introduced a new patch to award work in game design.
While the new patch is being introduced a little over a month after the Boy Scouts made a Game Design merit badge of their own, a representative from the Girl Scouts of Greater Los Angeles told NBC News that the organization has been working with Women In Games International for more than a year to introduce a new game design merit system for members of the local California chapter.

Sheri Rubin, president and CEO of Design, Direct, Deliver and a member of WIGI's steering committee, told NBC News that while the timing of the patch's announcement might resonate with other recent events, its introduction fits with both organizations' overall mission. "Social media campaigns like #1reasonwhy and #1reasontobe show just how important it is to reach girls at a young age and introduce them to video game development career choices."
There are a few key differences between the Boy Scouts and Girl Scouts when it comes to their respective gaming achievements. For one, the Girl Scouts merit award is a patch, rather than a badge, which means that it isn't nationally recognized yet.
"Fostering interest in technology and video game development in females of all ages ... is the main inspiration for working towards a national badge," Rubin said in an email.
The program will also require Girl Scout members to actually learn how to program for games, rather than just design them. The GSGLA will use a custom version of Gamestar Mechanic, a video game published by partner organization E-Line that teaches children how to design their own video games, to track Girl Scout members' progress and they start to build their own games.
For the moment, it is only being introduced in Los Angeles, but both Rubin and the GSGLA said that they hope to bring it to other local chapters across the United States.
"Our plan is to start by working with the Girl Scouts of Greater Los Angeles to introduce a local patch and once successful open it up to other councils where game developers are prevalent," Rubin added. "We hope this can be accomplished over the next couple years."
"Once our patch has been proven effective we will work to create what is necessary to get a nationally recognized badge in place for all Girl Scouts starting with those in 4th through 6th grade and eventually expanding through all levels encompassing 7th through 12th grade," Rubin said.