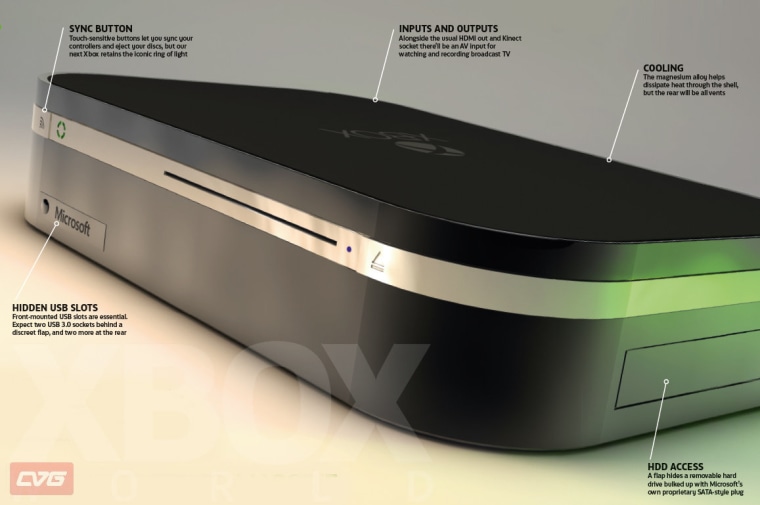 Xbox World magazine is ending publication, and it means to go out with a bang: Its second-to-last issue collects a ton of rumors and speculation about the next Xbox. Some we've heard, but some are fresh and juicy. And while the magazine's mockup (shown here) may be a work of imagination, it's certainly not out of the question.
If you're the impatient type, don't worry, you won't have long to wait before all this is official. Xbox World points out that February or March will bring a major Xbox event, at which many of the console's capabilities are likely to be revealed. And then June brings E3, when there will likely be a launch the likes of which the gaming world hasn't seen in years.
So what can you expect?
Well, we've already heard about the updated, built-in Kinect 2 and potential "augmented reality" glasses coming later on. You may also remember rumors of a Wii U-like touchscreen controller. And of course there will be a major update to the processor and graphics, future-proofing the console for another seven- or eight-year lifecycle.
But speaking of future-proofing, the next Xbox will likely have to be more than just a gaming console if it wants to retain its coveted central spot in the living room. So you can expect some more family and entertainment-oriented features.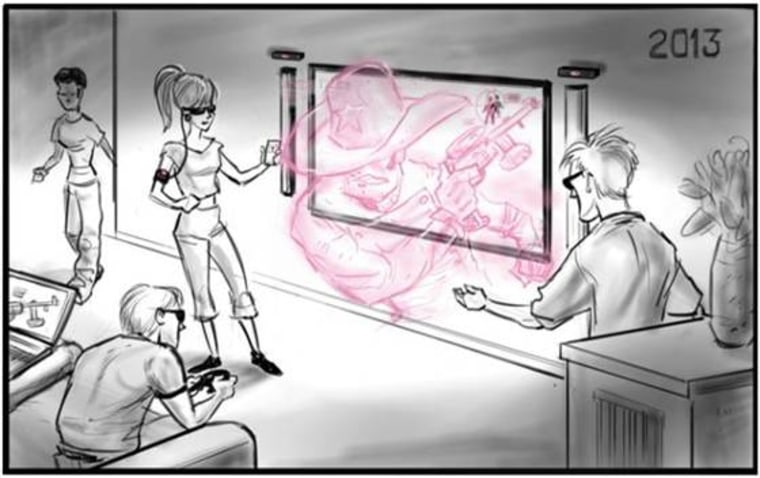 Given Microsoft's slow but steady integration of Skype with their products, it's a safe bet that there will be robust built-in video chat and social options like game parties and content sharing. Xbox World also suggests that the DVR/set-top functions of the Xbox will be massively updated, allowing the Xbox to replace your Tivo or Roku in addition to your Blu-ray player.
What about gamers eager to leave the fusty world of disc-based gaming behind? We may see a "slim" version of the console released after a safe duration that does away with the optical drive and perhaps a few other non-essential items, bringing the price and size down. With a terabyte or two built in, a few 50-gigabyte games wouldn't be a problem to keep on the drive, even with a few full seasons of HD TV shows — although the downloads might take a while.
Lastly, and thankfully, we should see a major revamp of Xbox Live, making it easier for user to download games and shows, and easier for developer to submit and update their games. Navigation built from the ground up around the Kinect and voice controls would be icing on the cake.
What will this new Xbox be called? Almost certainly not the Xbox 720, or 365, as have been suggested. Microsoft purchased a few Xbox 8 domains, but that name might be confusing for consumers. The most tantalyzing possibility is that Microsoft will follow the trend of calling a product just by its name: Xbox. That would certainly simplify things.
via CVG
Devin Coldewey is a contributing writer for NBC News Digital. His personal website is coldewey.cc.