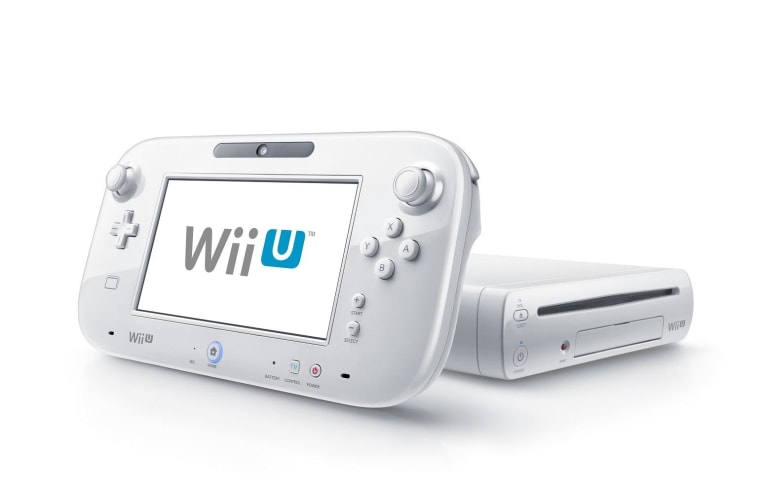 After months of frustration following a less-than-auspicious debut, the Wii U video game console will receive its awaited Spring System Update next week, Nintedo president Satoru Iwata said Wenesday during a Nintendo Direct event.
The firmware update promises to patch up many of the new console's most heavily criticized features, such as long load times and a clunky menu interface, which many gamers have criticized for being difficult to navigate.
Iwata said that in addition to cutting down on the oft-maligned load times, Wii U owners will be able to transfer data between separate USB drives and download software in the background while playing other games. Games and other software will now be able to download and install updates automatically, and even when the console system is powered down or otherwise not in use.
The much-hyped "Panorama View" feature, which is supposed to give users a flexible, 360-degree view of a game world through the console's GamePad, will also arrive as a free update.
It's worth noting that many of these features are already easily available in Microsoft and Sony's current-generation consoles, which is part of what put gamers in a huff when they first unpacked Nintendo's next-generation device late last year. The Panorama View's absence from the Wii U's launch seemed particularly suspicious, given that it was promoted as one of the unique advantages the new console had to offer.
Next week's update will also bring the Wii U Virtual Console which Iwata first promised to old-school Nintendo fans in January. The Virtual Console essentially acts as a software emulator run off the Wii U to power any older-generation Nintendo games. While this kind of program has already been used by countless nostalgic gamers to play the original "Super Mario Bros." or time-honored "Metroid" titles on any number of devices, Nintendo brought the process in-house with the original Wii in order to optimize the games' performance and, of course, charge old "Zelda" fans a few more bucks to revisit the classics. The company showed off a few of the newly remaster Virtual Console titles in a short teaser video embedded below, but the one Nintendo classic that most gamers were excited to hear about was the NES game "EarthBound," which will be available for the first time on a new device (legitimately, at least) since it was first release in 1995.
Brand new versions of NES and SNES games will cost $4.99-$5.99 and $7.99-$8.99 respectively, and users of the original Wii will still have to pay $1 for NES games and $1.50 for SNES games to reinstall them on the new device. Nintendo said that it is also working on bringing Nintendo 64 and GameBoy Advance titles into the mix at a later date, but did not specify when exactly that would be.