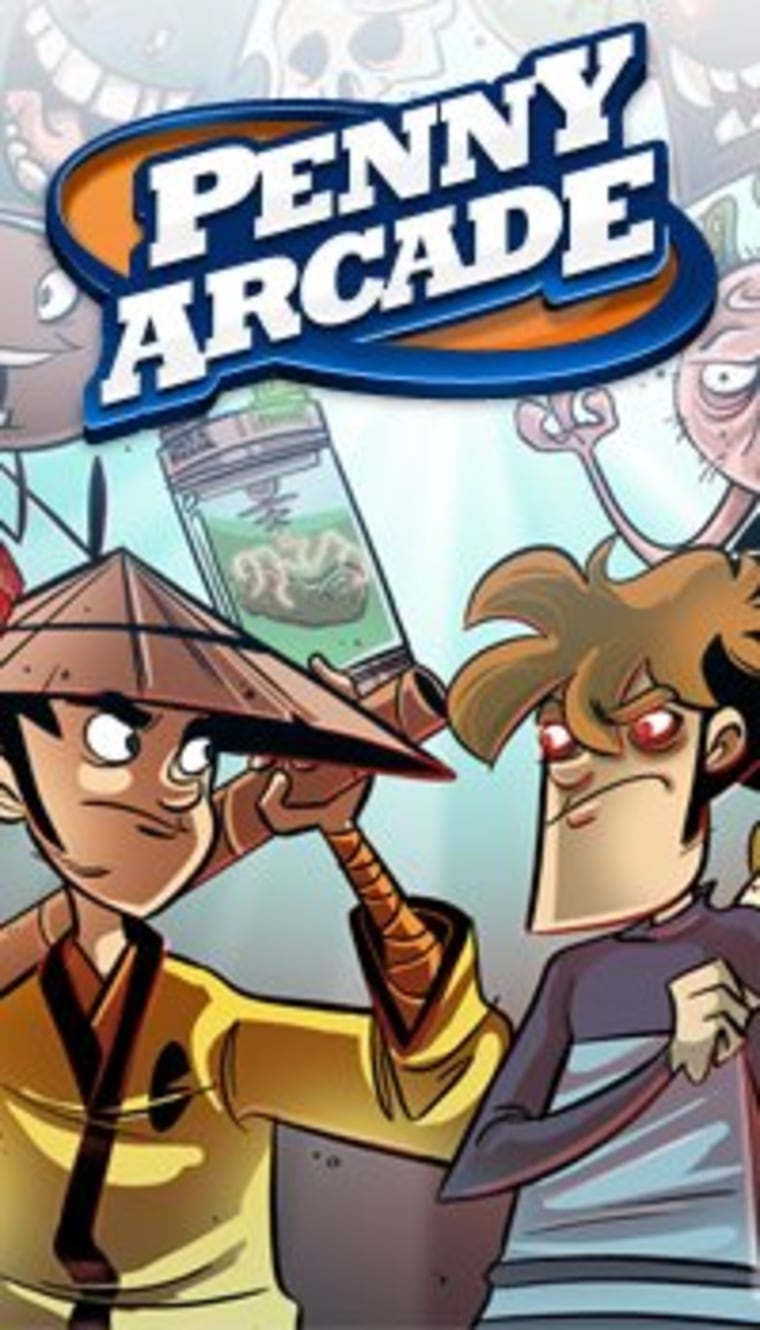 The gamers behind Penny Arcade want to make their website advertising free for one year and they want to do it with the help of their fans using Kickstarter. 
But let's back up…
The hugely popular video game comic Penny Arcade almost wasn't. Eleven years ago founders Mike Krahulik and Jerry Holkins came close to losing it all after they had unknowingly signed away the rights to their own website. Fortunately, the company that they sold it to went under and the creators of the video game comic -- which focuses on gamer culture -- got their baby back.
It was great news: The comic writing duo could keep writing Penny Arcade. But there was bad news too: They were broke. And that's when they turned to their gamer audience. They asked their fans if they would donate money to keep the web comic going ... and their fans whole heartily said "yes."
The end result was that fans funded Penny Arcade for two years before the site had to take on advertising to keep itself afloat.
Fast forward to today. Penny Arcade has since spawned two of the most popular video game conventions in the world -- PAX Prime and PAX East -- as well as video games, books, and more. And now they want to return to their roots.
Penny Arcade wants to try to make the website advertising free for one year using their new Kickstarter Page found here. Why is that so important? In effect, it makes it so creators Jerry Holkins and Mike Krahulik work for the fans completely without any advertiser interference. The Penny Arcade Kickstarter page features different pledge levels which offer different rewards for donations, and the money may also go into new Penny Arcade productions that the team is working on.
It's a controversial idea for any already well-established company. But a company that has always put fans first has a shot. If you've ever stood in the midst of a Penny Arcade Expo filled with 70,000 gamers and fans, you'd believe it can happen.

Want more video game news, see awesome video game videos, or just want to talk about games with your fellow gamers? Follow Todd Kenreck, who made this post, by following him on Facebook and Twitter.