Have you ever wondered just how many times you can click together a pair of LEGO bricks before they break? Probably, but until now, no one was curious enough to actually build a machine to find out.
Phillipe Cantin, following that inscrutable urge to create and test that drives so many inventors, made a crude but effective LEGO-assembling machine in his spare time. With it, he demonstrates that LEGO blocks, while extremely resilient, are not immortal.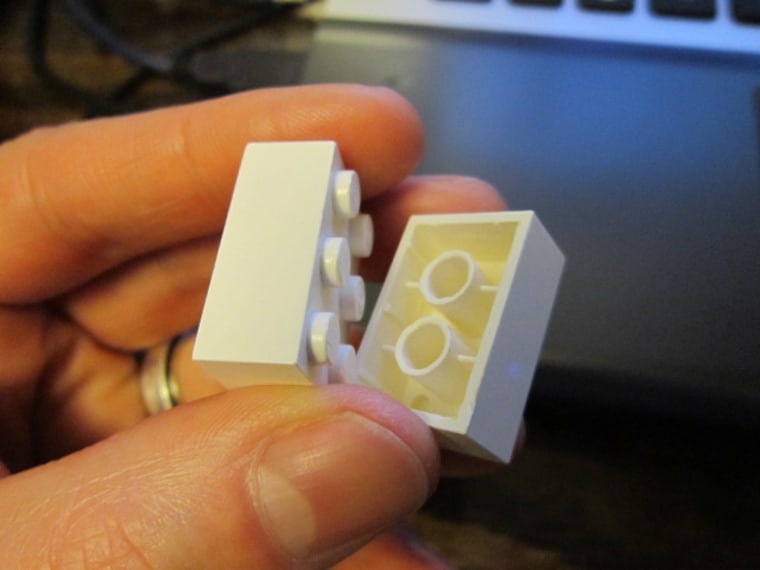 The device repeatedly put together and pulled apart a pair of the 2x3 LEGO bricks for more than a week straight. By the time the blocks finally failed, they had gone through 37,112 repetitions.
Cantin explained in a follow-up video that the bricks were from the '70s and had already seen some use; this was by design, and he plans to test bricks from the ensuing decades and the present as well to see if there's any variation in durability.
But he won't be using the same machine; "I want to build a new rig that will be much better, much faster to do the assembly," he said in the video. Hopefully the next few months will bring further information on the topic, and the secrets of the LEGO life cycle will be elucidated at last.
via Arduino Blog
Devin Coldewey is a contributing writer for NBC News Digital. His personal website is coldewey.cc.