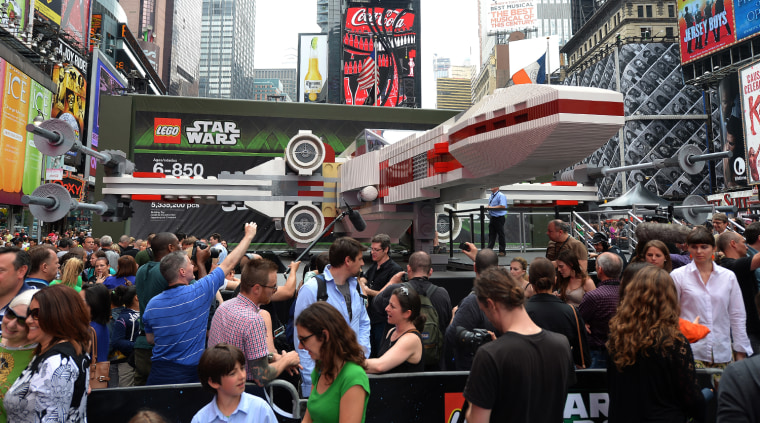 It took 32 master builders, over five million LEGO bricks, and more than 17,000 hours to put together a full-scale replica of a Star Wars X-Wing fighter, but the finished model was well worth it. It's currently the world's largest LEGO model and it's sitting in the middle of Times Square in New York City.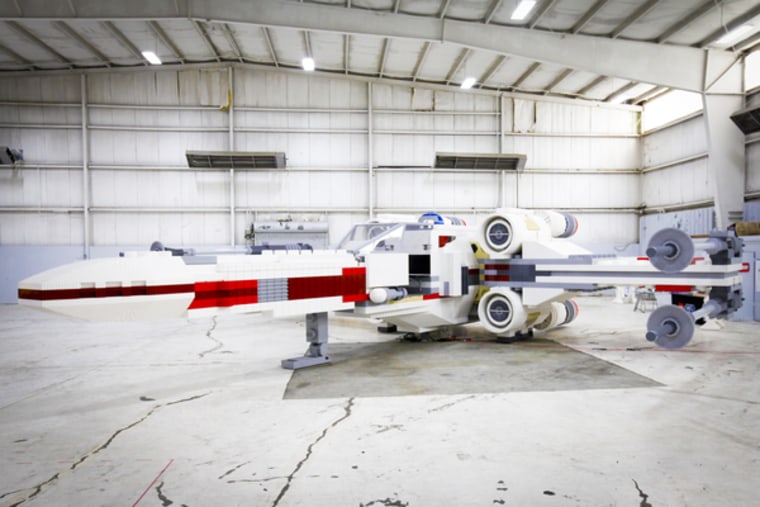 The 5,335,200-brick model is a one-to-one replica of LEGO Star Wars set #9493—it's just 42 times the sizeandweighs 45, 979.61 pounds (this weight includes some supporting steel infrastructure, mind you). It is 11 feet high, 43 feet long, and has a wingspan of 44 feet.
The model was put together in celebration of the upcoming premiere of "The Yoda Chronicles" on the Cartoon Network, but it'll continue to live on at the LEGOLAND California Resort once it's done with its three-day visit to Times Square.
Why couldn't LEGO have gone with a somewhat smaller model to mark the premiere of a TV show? "Just as kids love to test and hone their LEGO building skills and imaginative storytelling, our LEGO Master Builders are always testing their creative skills to top their last larger-than-life sized creations,"Michael McNally, LEGO'sbrand relations director explained.
What's next? LEGO only knows. But we suspect that those folks won't stop aiming for larger and larger models until they've recreated a Death Star in full scale.
Want more tech news or interesting links? You'll get plenty of both if you keep up with Rosa Golijan, the writer of this post, by following her onTwitter, subscribing to her Facebook posts, or circling her on Google+.