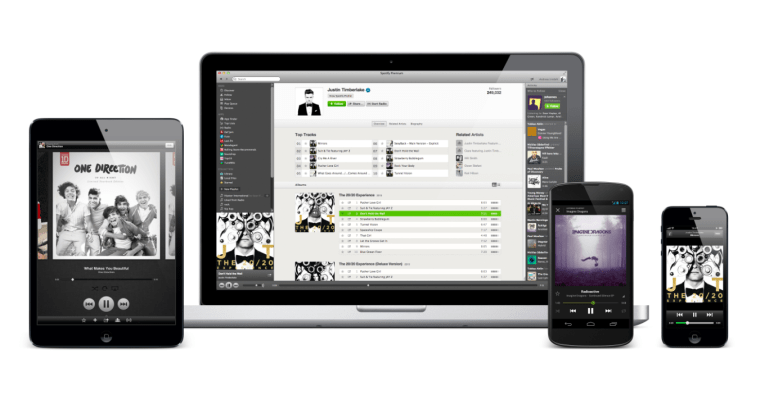 With over 20 million tracks, Spotify was never lacking in tunes — it just needed a decent way to help you discover new songs and artists. And now the popular music streaming service has just that.
The new feature is dubbed Discover and it — quite obviously — is there to help you find some sweet sounds. Discover is being added to Spotify's Web player first and it's basically a news feed of sorts. You get personalized recommendations, new releases from artists you follow, playlists shared by friends, instant suggestions based on whatever you're listening to, and so on. (Spotify is even using info from live event tracking service Songkick to suggest shows that you should attend.)
"With the Discover page, we're making good on our promise of helping you choose what to listen to when faced with millions of songs," says Gustav Söderström, Spotify's chief product officer, said in a press release.
It's unsurprising that Spotify felt pressure to put out a proper music discovery feature, of course. The service claims it has 25 million active users, 6 million of whom are paying subscribers, and up until now those users were forced to rely on third-party services or on an overly simplified "radio" feature in order to stumble onto music recommendations.
As of Wednesday, the Discover feature's rolling out to Spotify's Web player. It is expected to "gradually" hit the desktop and mobile apps as well, the folks at Spotify explain.
Want more tech news or interesting links? You'll get plenty of both if you keep up with Rosa Golijan, the writer of this post, by following her on Twitter, subscribing to her Facebook posts, or circling her on Google+.