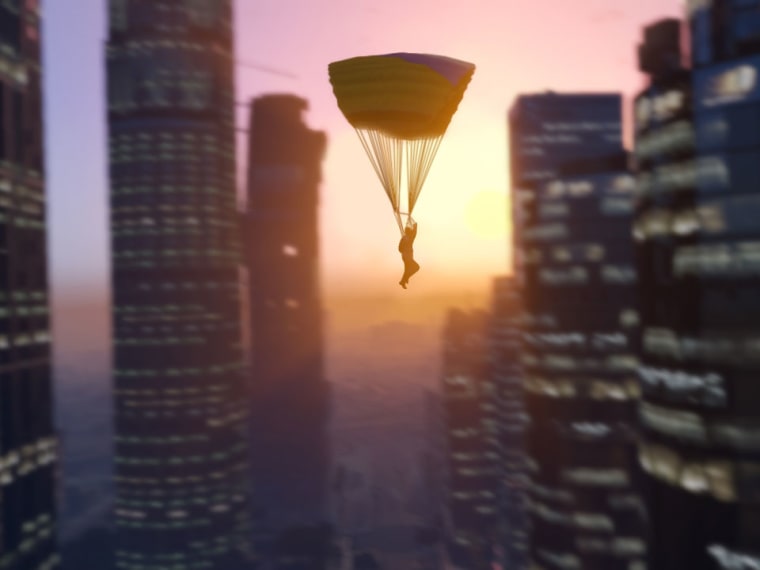 Nobody in video games does manic ultraviolence quite like Rockstar Games. Since it first debuted in 1997, the company's "Grand Theft Auto" series has stood as a pinnacle for every controversy the game industry has faced — placing tawdry sex and wanton destruction front and center for gamers the world over and infuriating everyone from Glenn Beck to Mothers Against Drunk Driving in the process. And while fans celebrated and Joe Lieberman decried each new release, Rockstar has sat back and basked in the glory of its own controversies.
Today, Rockstar gave their fans and detractors not one but three new reasons to look forward to the upcoming "Grand Theft Auto V" with a handful of racy new trailers, each introducing one of the game's gleefully psychotic player characters. [NOTE: Videos contain some strong language that may not be safe for work.]
There's Michael, the retired bank robber turned family man as he approaches middle age-dom:
Franklin seems like the most sincere of the three, working for a car repo business and trying to escape a history of gangland-style violence:
Trevor, meanwhile, is cut straight from the Quentin Tarantino cloth as a bombastic sociopath:
Set in a fictionalized version of Los Angeles known as "Los Santos," GTA V is said to boast a larger game world than Rockstar's past titles "Grand Theft Auto IV," "Grand Theft Auto: San Andreas," and "Red Dead Redemption" combined. The developer first said that it would feature three unique playable characters last November, introducing them in the second trailer for the game that month — more than a year after the first GTA V trailer introduced the LA-inspired setting of Rockstar's new game.
As with many of Rockstar's ambitious projects, the company then left eager fans waiting. While the company has dropped small bread-crumbs like the game's box art to whet gamers' appetites, it also pushed back the game's expected spring 2013 release to September 17.
Waiting an extra few months may very well drive a few "Grand Theft Auto" fanatics to the brink of insanity themselves. But at least Rockstar gave their legions of fans a few more minutes of teaser video to help ease the pain — or some irate U.S. Senators something to prepare their latest condemnation of violent video games.
Watch all of the new "Grand Theft Auto V" trailers together below.