On Tuesday at the company's campus in Redmond, Wash., Microsoft unveiled the new Xbox One console, along with plenty of content plans, including a "Halo" live-action TV show from Steven Spielberg, and an exclusive deal with Activision for "Call of Duty: Ghosts."
After a thumping welcome video — carrying the message that in the next generation, gamers will "stop watching and start feeling ... alive" — Don Mattrick, president of Microsoft's Interactive Entertainment Business, started off by running through Xbox's last decade of innovation, including Xbox Live and Kinect.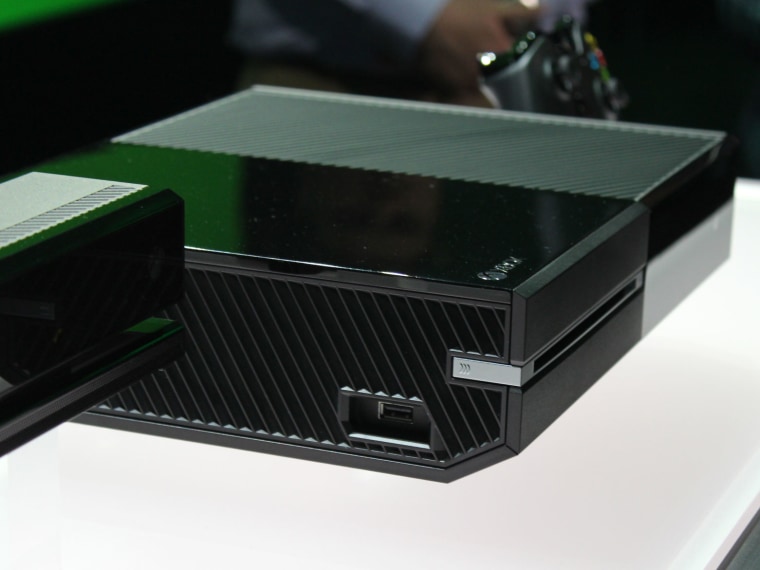 Mattrick said that the best new console would have to be a simple, "all-in-one system" — revealing One with controller and new Kinect sensor array. Though Microsoft hasn't yet reported the price or ship date — other than to say available "around the world later this year" — the company did make it clear that, for better or for worse, the Kinect would be bundled with the main console.

The system specs? There's 8GB RAM, an 8-core CPU, a 500GB hard drive, a Blu-ray drive, both HDMI in and out and a USB 3.0 port.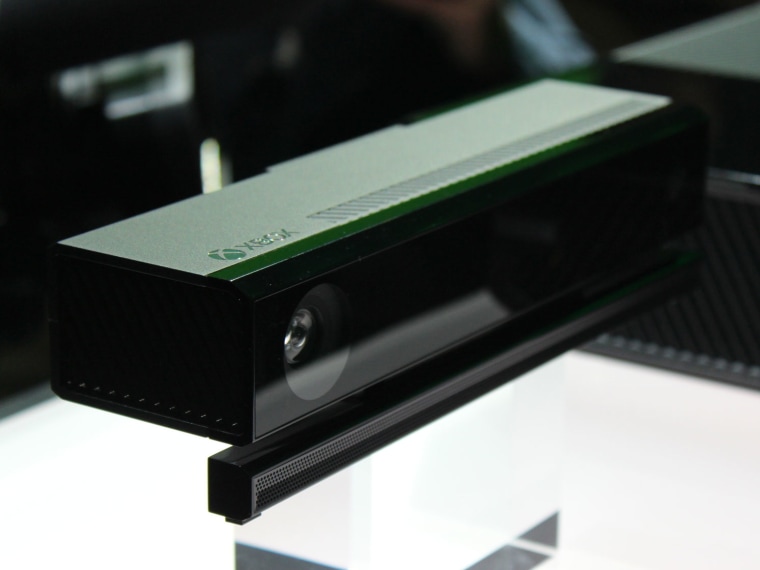 The redesigned Kinect has a 1080p camera and USB 3.0 for better data streaming to the console faster. Its overhauled system has a wider field of view, and can track more of your body's joints for better motion capture.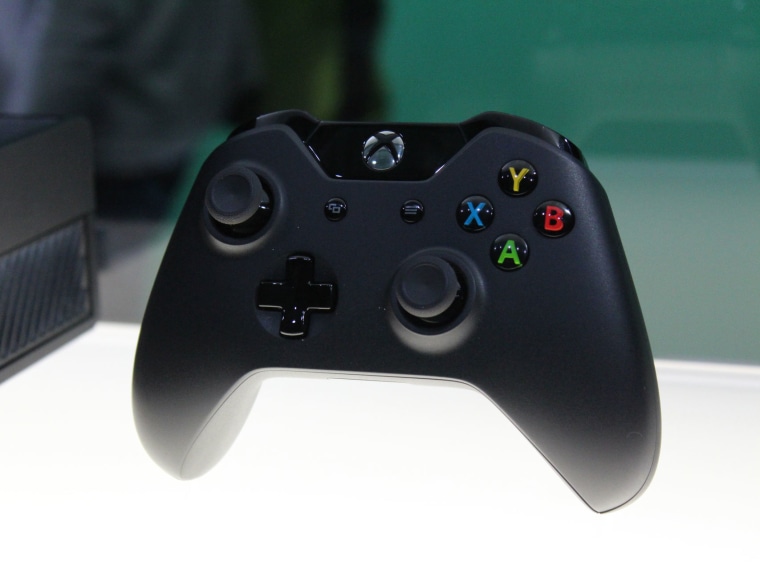 The new controller has an integrated battery compartment, integrated Wi-Fi, "impulse" force-feedback triggers and a new directional pad.

Before they got into the nuts and bolts of the console, Yusuf Mehdi, senior vice president of the Interactive Entertainment Business, demonstrated some home theater features, including "switching" which lets you connect to cable, then shift between live TV, games, movies and music, all using voice command. He also showed off gesture control and other live TV multitasking.
For instance, there's interactive layering of data over live TV, so when you're watching a basketball game on ESPN, you can pull up your fantasy league right on the screen. There's an interactive guide for live TV, which is fully voice controllable. Skype is also a component, letting you have realtime conversations while immersed in TV.
Next up, an executive from EA Sports took the stage to show off its games on Xbox One, and announced an exclusive "Ultimate Team" mode of "FIFA 2014." Microsoft Studios showed off the intense new "Forza Motorsport 5" racing game and "Quantum Break," a time-bending sci-fi horror title. Microsoft and its partners will roll out a solid lineup of 15 exclusive games, including 8 brand-new franchises.
One of the most exciting game reveals was from Activision, which is giving Xbox One gamers the first dibs on downloadable content for "Call of Duty: Ghosts." The all-new title has revamped multiplayer and a new visual engine that lets gamers get close up to guns and other objects, and interact with environments with more "immersion."
Xbox Entertainment Studios will apply the game studio model to producing original video programming including movies, sitcoms, live events and digital shorts — starting with a "Halo" live-action TV series produced by Steven Spielberg.
Out in the Twitter peanut gallery, we've been hearing people calling the case design "boxy." One guy said, "Looks like a VCR. Hopefully that means it will play VHS," while another echoed, "Does it come with a cassette rewinder tho?"
Cosmetics aside, the response for the whole system seems more upbeat, ranging from "Sexy" to "Can't wait to have mine!"
But this is a big year for gaming, and things are just heating up. With combatants Nintendo and Sony already weighing in with Wii U and PlayStation 4, respectively, a lot is riding on Xbox One to meet (or beat) expectations.

Catch up with Wilson on Twitter at @wjrothman, or on Google+. And join our conversation on Facebook.