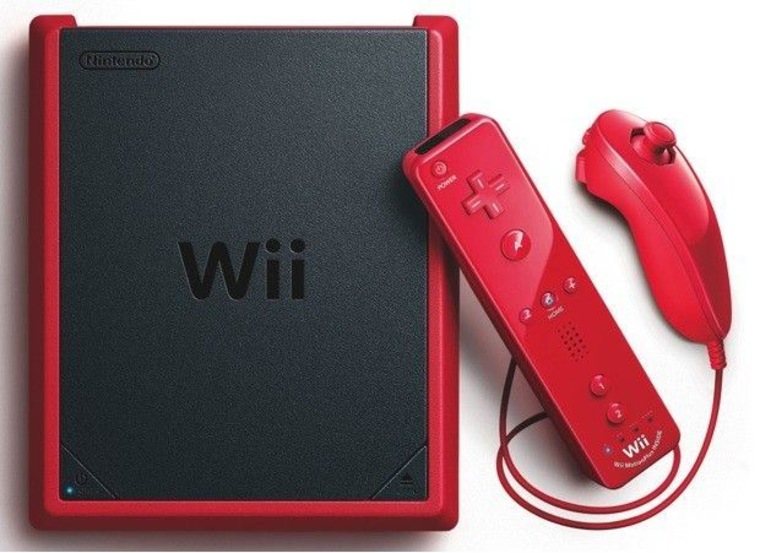 People who want the latest game device to hit stores and don't mind dropping $300 or more to get it have been busy grabbing up Nintendo's brand new Wii U game machine with its tablet controller. But on Tuesday, the Japanese company revealed a gaming device for those who don't mind owning older technology and need to stick to a budget.

It's called the Wii Mini — it's the older-model Wii game machine now in a smaller size and with a $99.99 price tag. Alas, the Wii Mini, which launches Dec. 7, will only be available in Canada. At least for now.

Nintendo first launched its Wii game console with motion-sensing controllers back in 2006. Nintendo announced Tuesday that the Wii Mini is not only smaller than the original, it is designed only to play games — that means it's been stripped of its online capabilities (no streaming Netflix, for example) and it does not play older GameCube games.

The Wii Mini does come come packaged with a Wii Remote Plus and a Nunchuk controller.

Nintendo says the Wii Mini will be available exclusively in Canada during the holiday season. What about after that? "No information is available about its potential availability in other territories in the future," Nintendo said in the announcement.
For those living outside of Canada, Nintendo cut the price on the standard model Wii in advance of the Wii U launch.  You can pick up the older-model Wii in the U.S. for $130. 
Winda Benedetti writes about video games for NBC News. You can follow her tweets about games and other things on Twitter here @WindaBenedetti and you can follow her on Google+. Meanwhile, be sure to check out the IN-GAME FACEBOOK PAGE to discuss the day's gaming news and reviews.