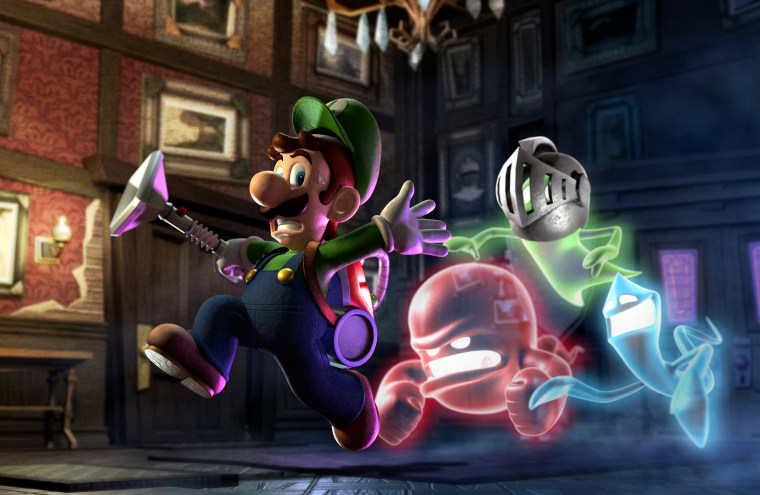 YouTube has always proved fertile ground for the entrepreneurial and tech savvy. But gamers may soon be getting the short end of the stick.
That's if Nintendo has anything to do with it. The Japanese gaming giant revealed this week that YouTube clips featuring gameplay from Nintendo titles will now display advertising, meaning that any resulting ad revenue will go back to Nintendo rather than the user who originally created the video.
Nintendo said in a statement Friday that the decision was part of an "on-going push to ensure Nintendo content is shared across social media," explaining that "unlike other entertainment companies," it has "chosen not to block people using our intellectual property."
For anyone who has ever run up against a YouTube video that's been taken down because it violated one copyright or another, that might seem perfectly legitimate. The problem for gamers, however, is that it flies in the face of a core principle of "Let's Play" videos — clips that anyone can post to YouTube to show others how to make it past a particularly tricky part of a level, teach advanced gameplay techniques or, in the case of "Skyrim's" famous bucket head trick, highlight hilarious glitches or loopholes.
Many of these videos are decidedly amateurish. But the "Let's Play" community, like all aspects of video game fandom, has grown to titanic proportions thanks to the advent of, well, services like YouTube. Popular video game-focused YouTube channels can attract hordes of dedicated subscribers, pulling in millions of views per day. While the exact terms of any specific agreement with YouTube are rarely (if ever) disclosed, the practice has evolved to the point where gamers can become their own manner of Internet celebrity.
Now, these "Let's Play-ers" ("LPers") are afraid that Nintendo has basically found a way to take all of the ad revenue that they believe is rightfully theirs.
Zack Scott, a LP-er with well over 200,000 subscribers who pulls in hundreds of thousands (if not millions) of views for every one of the clips on his YouTube channel ZackScottGames, discovered that Nintendo was "claiming ownership of gameplay videos" with YouTube's "content ID match" system.
Basically, the "content ID match" allows Nintendo to flag user-generated content as its own if the footage contains enough material from one of the company's games. Once a video has been identified as essentially being under Nintendo's domain rather than the users, the company then collects any ad revenue the video produces.
Scott quickly took to social media and online forums to call attention to the problem.
"As of now, they have only gone after my most recent 'Super Mario 3D Land' videos, but a few other popular YouTubers have experienced this as well," Scott wrote in a post on Reddit Thursday.
Scott took issue with Nintendo and YouTube's assumption that "Let's Play" videos no longer count as original material, instead falling within the domain of the game's copyright owner.
"I think filing claims against LPers is backwards," Scott wrote in a post on his Facebook page. "Video games aren't like movies or TV. Each play-through is a unique audiovisual experience."
Ultimately, Scott argued that Nintendo's new policy will actually work against the company's stated goal of expanding its audience on social media — by discouraging LP-ers such as himself from submitting their own videos, Nintendo stands to lose an entire community of passionate gamers and their followers.
"Until their claims are straightened out, I won't be playing their games," Scott said. "I won't because it jeopardizes my channel's copyright standing and the livelihood of all LP-ers."

Nintendo, for its part, said Friday that only clips showing a certain amount of gameplay footage would be affected by the change in its policy, though it didn't specify what, exactly, those standards were or who would be the one to assess them.
Scott said that "several other LPers" have already noticed their ad revenue from videos showing Nintendo games disappear.
Yannick LeJacq is a contributing writer for NBC News who has also covered games for Kill Screen, The Wall Street Journal and The Atlantic. You can follow him on Twitter at @YannickLeJacq and reach him by email at:ylejacq@gmail.com.