Anyone who buys a UHD or 4K TV set right now faces that very first-world problem of finding content that's high-definition enough to show off the display. Samsung is lending a helping hand to buyers of its new 4K TV by shipping out full-size hard drives filled with UHD content.
It may seem a lavish gift, but these are quite fancy TVs, starting at $3500 — and that's after some fairly recent price cuts. It makes sense that Samsung would want to roll out the red carpet for these deep-pocketed customers.
Samsung isn't sending some thumb drive loaded with trailers or promotional shorts. It's a full-on 500 gigabyte affair, though only about 100 of those gigs are filled.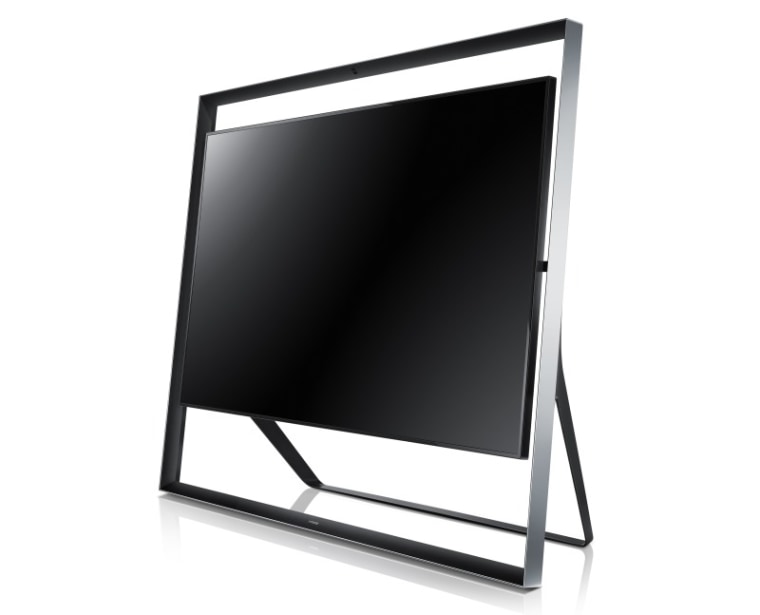 It comes with two movies: "The Last Reef" and "The Grand Canyon Adventure," encoded at a resolution of 3840 pixels by 2160 pixels (known as 4K), which form the bulk the the 100 GB of content on the drive, and a few shorter clips. By rough calculation, that makes each 40-or-so-minute documentary quite a bit larger than a 100-minute feature film on Blu-ray. And that's as it should be: 4K resolution contains four times the pixels as 1080p, though that doesn't necessarily mean the files will be four times bigger.
Anyone who owns a Samsung UHD TV or buys one before the end of December is eligible to get the drive, which plugs into the USB port on the TV's separate One Connect breakout box. After you watch the movies, you should be able to put the drive to other uses — another nice perk.
Updated Nov. 12 at 11 a.m. ET: This article originally said that these were "IMAX movies," but Samsung corrected its own press release, saying that the movies are simply "4K UHD Movies originally produced for IMAX theaters."
Devin Coldewey is a contributing writer for NBC News Digital. His personal website is coldewey.cc.