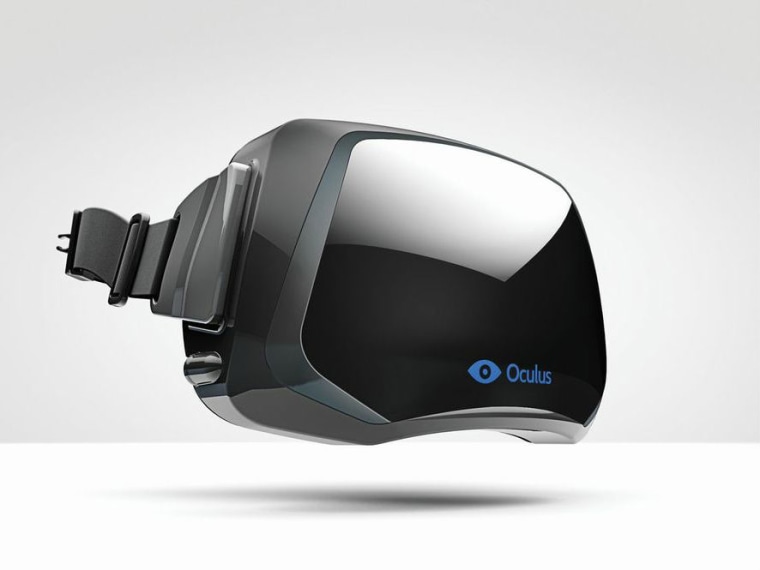 The Oculus Rift, the newest entry into the ambitious field of virtual reality video game gadgets, just took a big step towards physical reality — that is, towards becoming an actual consumer product. Oculus VR, the company behind the Rift, announced on Monday that it's gathered another $16 million in funding to help it prepare for a consumer launch.
"Oculus began with a single mission: to put players inside the game," Palmer Luckey, the original inventor of the Oculus Rift and subsequent co-founder of Oculus VR, said in a statement to the press. "This investment allows us to deliver immersive and affordable virtual reality to players everywhere."
While the Oculus Rift has wowed gamers ever since it netted almost $2.5 million through its Kickstarter campaign last August, the much-hyped VR gaming headset has still remained closed off to a small handful of developers and researchers — only making brief semi-public appearances for demonstrations at tech and gaming conventions like this year's Game Developers Conference (GDC) and Electronic Entertainment Expo (E3).
The Oculus team still didn't give a timetable for the headset's release to gamers the world over. But Brendan Iribe, Oculus VR CEO, said that the new round of funding will help support the company's "next phase of growth" out of a mere research project and into a full-scale commercial gadget.
"There are still many challenging problems to solve," Iribe said in a statement to the press. "But with the support of these great investment partners, and our passionate community, we will continue to hire the brightest minds and stay laser focused on delivering the very best virtual reality platform possible."
Venture capital firms Spark Capital and Matrix Partners raised the $16 million in new funding. Senior managers from both firms will now join the Oculus VR board, the company said.
Yannick LeJacq is a contributing writer for NBC News who has also covered technology and games for Kill Screen, The Wall Street Journal and The Atlantic. You can follow him on Twitter at @YannickLeJacq and reach him by email at: ylejacq@gmail.com.