Smartphones these days come in a range of sizes. Take the tiny Xperia Mini II, which looks like a box of mints, or the upcoming Galaxy S 4, which is the size of a small notepad.
People with large phones may not just have larger hands, they tend to use more data than people with small phones, shows a survey of just under 1,000 Android smartphones.
How much more? That depends on whether phone owners are using cellular data, perhaps scrolling through the news at the bus stop, or at home or at a café, connected to Wi-Fi.
With only cellular data on hand, small phones and big phones were treated almost equal, though bigger screens tended to encourage slightly more data use.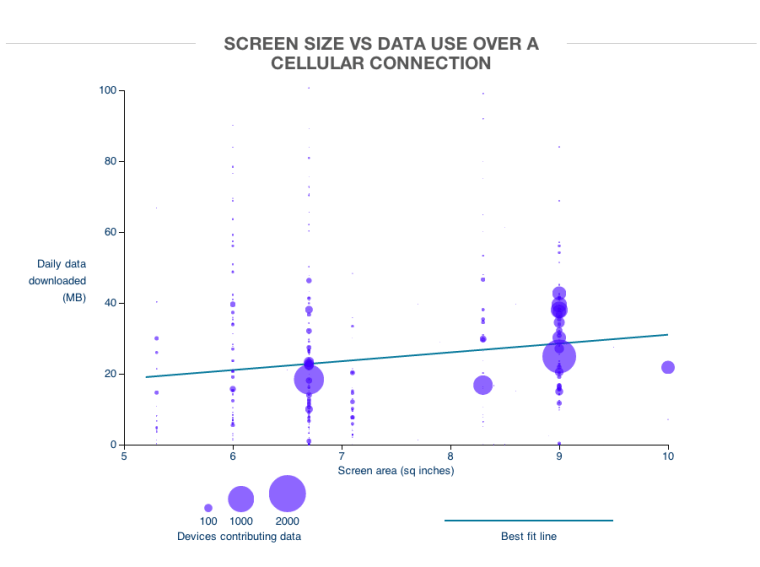 The real difference was seen over Wi-Fi. With "each additional square inch of screen ... 288 MB more data [was] downloaded per month," Open Signal, who did the survey, wrote in its report.
300 MB isn't a whole lot of data by itself. But here in the U.S. for some folks, that's a whole month's cellular data budget. And since we're talking square inches — not the diagonal inch measurement commonly referred to in smartphone advertising — the inches can really add up. (So you have a frame of reference, the iPhone 5 has a 6.7-square-inch screen, while the Galaxy S III's screen has 9.8 square inches.)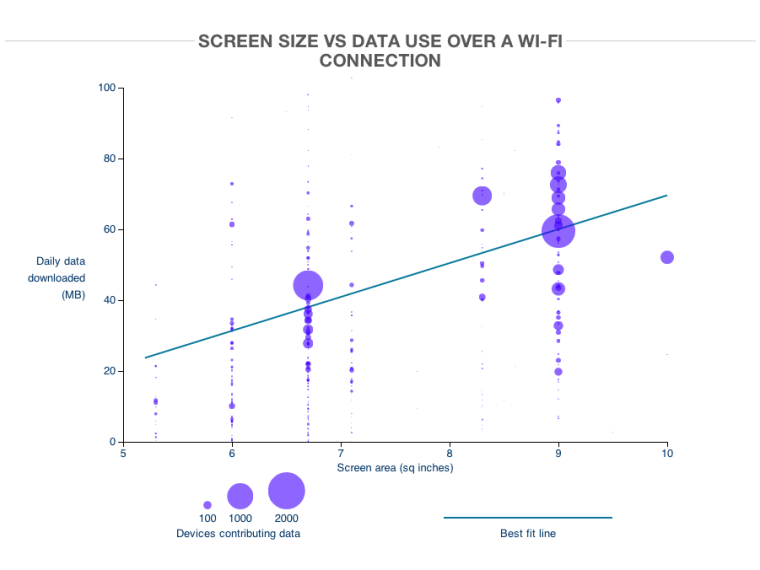 These details come from Open Signal, a company that maps phone signal patterns using crowdsourced data from its Android app. Because Open Signal doesn't have an iOS app out yet, the study only reflects the habits of Android users.
Open Signal reasons that when people had access to a computer at home, or a tablet, those with smaller phones switched to a different device. Which makes sense — why stream a YouTube clip or movie on a tiny screen when you can watch it on a gigantic computer monitor? But if you have a bigger phone, you're perhaps less likely to make that jump.
That's the story in countries where Wi-Fi is easily available, like the U.S., many countries in Europe, Australia and New Zealand. In India, for example, where Wi-Fi is comparatively rarer, cellular data use on the tiny phones led the way, Open Signal found.
Nidhi Subbaraman writes about technology and science. Follow her on Twitter and Google+.