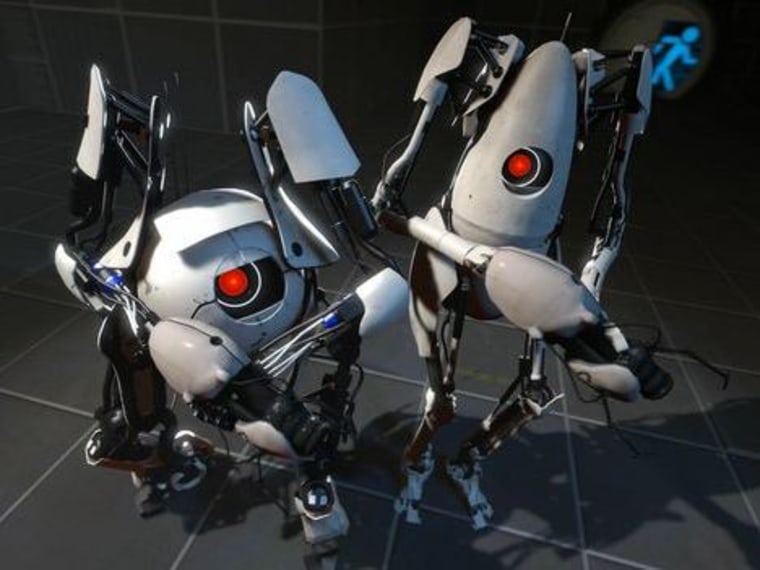 It's no secret that Valve's hit "Portal" fires up the brain like no other video game out there.
The puzzles found within "Portal" and "Portal 2" challenge players to turn on their critical thinking skills as they try to work their way through a host of incredibly clever physics-filled conundrums.
Teachers have, on their own accord, been finding ways to bring the "Portal" games to the classroom for some time now. But this week the game's developer -- Valve -- announced its own program to help turn "Portal 2" into a free teaching tool for the classroom.
Valve unveiled its Teach with Portals program -- a  set of lesson plans created by teachers, using the "Portal 2" Puzzle Maker, as well as an interactive community for exchanging lessons and teaching experiences.
Valve says they are offering teachers free access to both "Portal 2" and the "Portal 2" Puzzle Maker as well as a teacher-created collection of puzzles for as many students as they'd like.
Valve hopes the Puzzle Maker will help make "physics, math, logic, spatial reasoning, probability, and problem-solving interesting, cool and fun, which gets us one step closer to our goal – engaged, thoughtful kids!"
All I can say is, school is sounding like a whole lot more fun today than it was back in my day.

Winda Benedetti writes about video games for msnbc.com. You can follow her tweets about games and other things on Twitter here @WindaBenedetti and you follow her on Google+. Meanwhile, be sure to check out the IN-GAME FACEBOOK PAGE to discuss the day's gaming news and reviews.