The next year or two will be a battleground for the new device everyone's talking about, even if no one is sure they want one: the smartwatch. And Samsung is hoping to get a jump on the competition by releasing its Galaxy Gear watch early — reportedly, as soon as next week.
Apple, which is expected to announce new iPhones Sept. 10, could also introduce its own smartwatch then, and Samsung's launch could be considered a tactical move to get its foot in the door before Apple steals the show.
Information about the Gear has been leaking out for weeks in bits and pieces. The Android-powered watch will have an AMOLED display, slightly curved to better fit your wrist. But nobody seems quite sure about the size and shape.
Design patents filed in Korea (originally spotted by the blog SamMobile) show a futuristic look and elongated screen, but they may not reflect the shipping product. Samsung has admitted it has been working on the watch for a long time, so several versions may have been patented, and some may not be quite ready for release; one rumored model with a flexible display, for example, may have to wait until the technology is ready for mass deployment.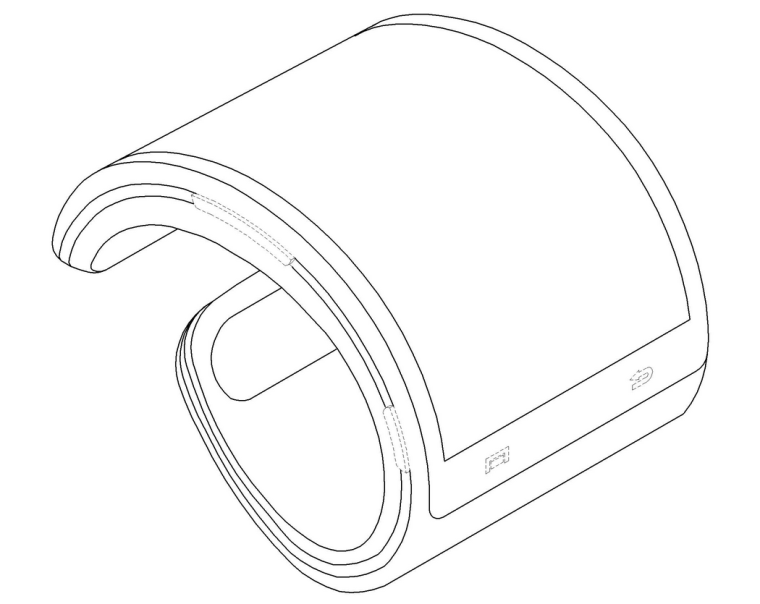 As for functionality, the Gear is reportedly not a "watchphone," i.e. a complete smartphone device, SIM card and all, packed into a watch-sized package. Instead, it would be more of a smartphone companion, like the highly hyped (but somewhat limited) Pebble smartwatch, putting notifications, tweets, and texts on your wrist.
An unnamed source told GigaOm, however, that the device will also have a microphone, speaker, and even a tiny camera. It's shaping up to be the gadget people have been dreaming of since Dick Tracy's "two-way wrist radio," a familiar reference for over half a century.
If Samsung's ultra-smart Galaxy S4 is any indication, the Gear will be packed with neat little features and will almost certainly integrate deeply with the company's smartphone ecosystem: Special apps, accessories, and abilities exclusive to those willing to go all-Samsung with their gadget menagerie.
The launch is rumored for Sept. 4; with Apple's event scheduled for just a week after that, it may not be much of a lead, but firing the first shot in this high-tech battle could give Samsung an edge.
Update: Samsung has confirmed the Sept. 4 launch date for the Galaxy Gear, which is described as a "wearable concept device." Unspecified patents, possibly the ones shown, were also referred to by the spokesperson as "concepts for future products."
Devin Coldewey is a contributing writer for NBC News Digital. His personal website is coldewey.cc.