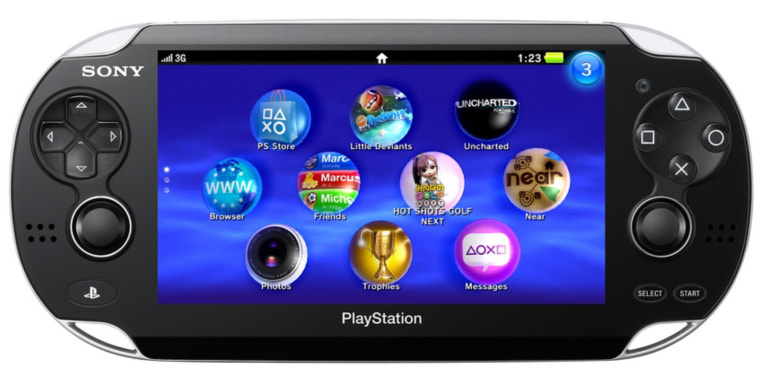 Sony's next-generation video game console, PlayStation 4, will ship this November, the Japanese gaming company announced at its press conference at the Gamescom game industry convention in Cologne, Germany, on Tuesday.
The PS4 will arrive in North America on Nov. 15, Sony said. Price wasn't mentioned but at the Electronics Entertainment Expo (E3) in June, Sony stated that the console will cost $399 in the US.
Andrew House, president and group CEO of Sony Computer Entertainment, said that the PS4 would launch in 32 markets by the end of 2013, claiming that the conolse has already reach one million pre-orders to date.
Sony also dropped the price of its PlayStation Vita mobile gaming console from $249 to $199, though didn't  specify if the $299 PS Vita model, which also features 3G network connectivity, will have a similar price drop to the $249 Wi-Fi version.
First launched in February 2012, the PlayStation Vita has struggled to become a viable competitor to Nintendo's popular mobile console, the 3DS, and the many iOS and Android devices that now offer video games as well. The company admitted during its latest earnings call at the beginning of this month (as transcribed by the financial website Seeking Alpha) that the mobile console is "not performing well."
In February 2013, Sony dropped the PS Vita's starting price in Japan to roughly the same level it's now been lowered for the U.S. and Europe for both versions of the console. Sony Worldwide Studios president Shuhei Yoshida said at the time that the decision was "region-based," and the company had no plans to enact a similar price cut across other regions.
The company also said that there would be a "significant" drop in the price of PS Vita memory cards, which currently retail for $14 for the 4GB version, $37 for a 16GB version, and $80 for a 32GB version.
The company gave no additional information about why it chose to cut the price of the PlayStation Vita now or in these particular regions, but the move probably has something to do with the PlayStation 4's imminent launch this holiday season. Sony has begun to promote the PS Vita as an integral part of the PlayStation console ecosystem, promising that the handheld device will be able to run nearly every PS4 game by streaming content from the main console. The device will not work as an extra PS4 controller in its own right, however. 
Yannick LeJacq is a contributing writer for NBC News who has also covered technology and games for Kill Screen, The Wall Street Journal and The Atlantic. You can follow him on Twitter at @YannickLeJacq and reach him by email at: Yannick.LeJacq@nbcuni.com.