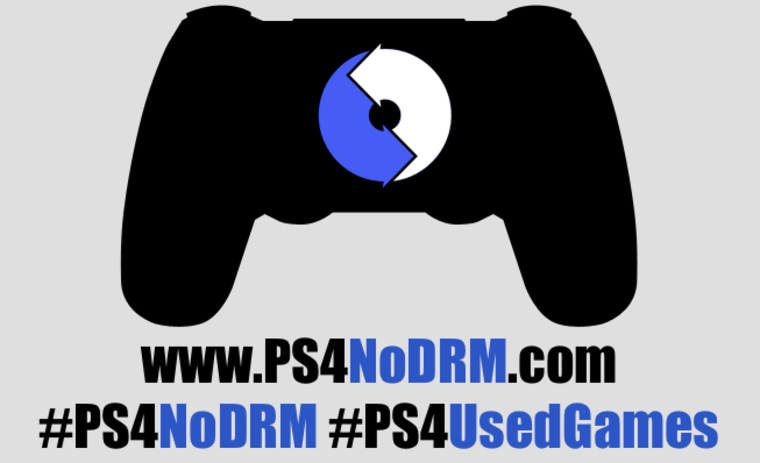 After getting stuck on the receiving end of an overwhelming social media campaign this week, Sony countered with a cheeky reply on Twitter.
The furor started when game industry pundit Geoff Keighley hinted that the upcoming PlayStation 4 may feature digital rights management (DRM) technology, preventing users from sharing games, buying used games and operating the system while offline. Passionate PlayStation fans took to Twitter with the hashtags #PS4NoDRM and #PS4USEDGAMES.
Targeting top executives at Sony and major video game publishers, the protesters asked Sony not to employ these requirements to play games, the same that many now fear Microsoft will use in the just-announced Xbox One.
Like many of the most successful Internet campaigns sparked by disgruntled gamers — and there are more than a few at this point — #PS4NoDRM now has a related Twitter and Tumblr account and website through which its members can better articulate their grievances. But how has the groundswell of opposition impacted Sony's next-generation console plans?
Until Sony's June 10 press conference at the Electronic Entertainment Expo (E3), it's hard to say. Sony did not respond to repeated requests for comment that NBC News has made throughout the week, and gaming publications like Kotaku have received official "no comment" replies.
Biding its time before E3, Sony played a little joke on its antsy fans. This week, the company announced plans to bring an arcade-style shooter known as "Death Ray Manta" to its PlayStation Vita mobile gaming console.
Do the "Death Ray Manta" initials sounds familiar, by any chance? They certainly did to Sony Worldwide Studios president Shuhei Yoshida, who tweeted out the announcement with the hashtag #DRMPSVita.
"That's right Shuhei, we are going to have 'DRM' on PlayStation Vita," Shahid Kamal Ahmad, senior business development manager at Sony Computer Entertainment Europe (SCEE), responded a moment a later with a knowing wink.
Yannick LeJacq is a contributing writer for NBC News who has also covered technology and games for Kill Screen, The Wall Street Journal and The Atlantic. You can follow him on Twitter at @YannickLeJacq and reach him by email at: ylejacq@gmail.com.