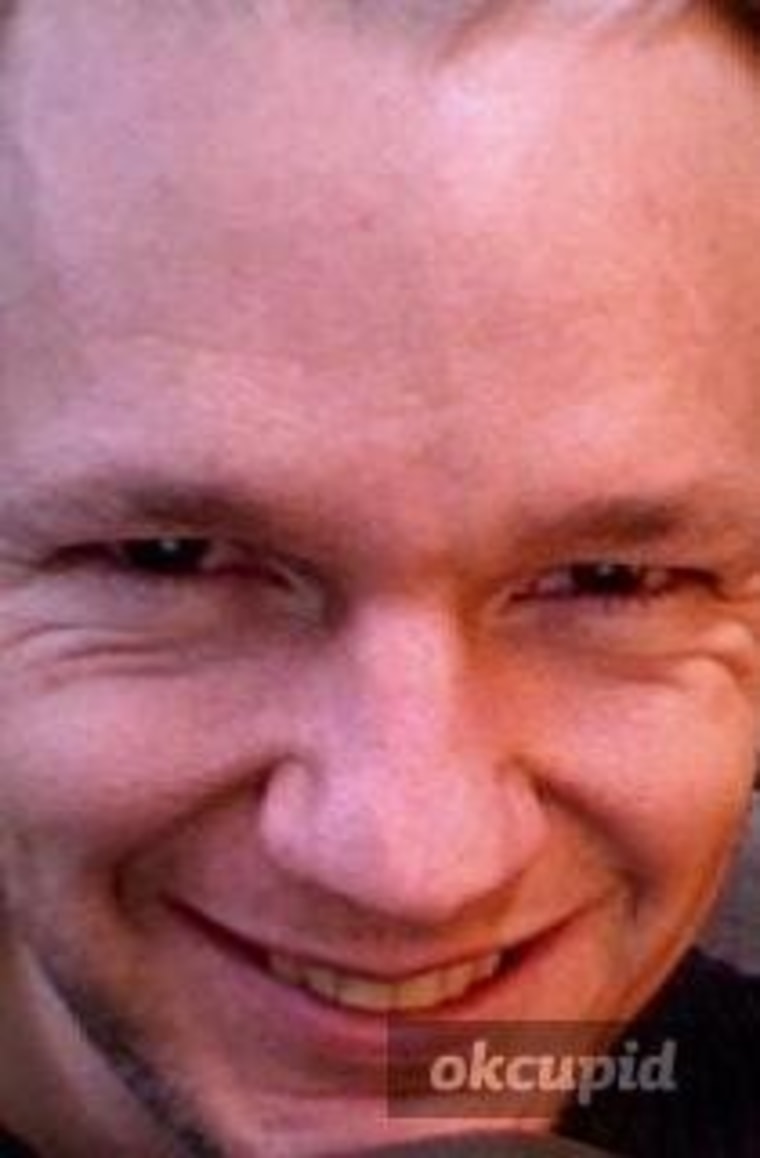 Nothing ups the creepy vibe on an internationally polarizing Internet activist and accused sexual predator like finding what just might be his abandoned OKCupid online dating profile.
While it's not confirmed that "Harry Harrison" and WikiLeaks leader Julian Assange are one in the same, Gawker notesthe "Harry Harrison" profile "certainly demonstrates the self-mythologizing Assange prefers, casting himself as an enigmatic, globe-trotting nerdy sex god." Also, lots of Assange photos. (See profile below.)
Boasting of "teenage Asian stalkers" and scoring "87 percent slut" on an OKCupid quiz, "Harry Harrison" (also the name of a well-known science fiction author) paraphrases "Star Wars," and describes himself as a "passionate, and often pig headed activist intellectual" seeking a "siren for love affair, children and occasional criminal conspiracy."
While this "spirited and playful" siren should have "high intelligence," she needn't be "formally educated."
Not so fast, state school grads!
"Harry" fetishizes — er, prefers — "women from countries that have sustained political turmoil." The reason is obvious: "Western culture seems to forge women that are valueless and inane." Take THAT American women! "Ok. Not only women."
Further clues that "Harry Harrison" is Assange's dating pseudonym: The OKCupid profile hasn't been accessed since December 2006, long before Assange was worthy of hoaxing. This is also the same month WikiLeaks launched, when "Harry's" public stance read "directing a consuming, dangerous human rights project, which is, as you might expect, male dominated." (Did this make him that much more alluring to the female sex? Sure, but being on the cover of Time didn't hurt.)
Doubters who find the self-aggrandizing text of Assange's alleged OKCupid profile too over-the-top to be true need only look to Assange's confirmed actual 2006 blog, when even then it seems Assange suffered no shortage of female interest:
After my state sponsored stay at ANU, I ended up at a backpackers filled with some of the 900 Christians from the Australian University Christian Convergence. Most were young women and I turned, somewhat disgracefully, into a sort of Chesterton's Hardy, the village atheist, brooding and blaspheming over the village idiot, while they, for their part, tried to convert me with the rise and fall their bosoms. One of the devout was the lovely daughter of a New Castle minister. At some point in my unintended wooing of her, she looked up, fluttered her eyelids and said 'Oh, you know so much! I hardly know anything!'. 'That is why you believe in God," I explained. This conversational brutality took her breath away and she swooned. I was exactly what she secretly longed for; a man willing to openly disagree with her father. All along she had needed a man to devote herself to. All along she had failed to find a man worthy of being called a man, failed to find a man who would not bow to gods, so she had chosen a god unworthy of being called a god, but who would not bow to a man. 
Alas, the unknown coed might have finally found "a man worthy of being called a man," at least in Assange's own humble opinion, but she was apparently not chosen back. If only she'd read "Harry Harrison's" OKCupid profile first, paying special attention to his self-summary closing: "I am DANGER, ACHTUNG, and ??????????????!"