Black Friday's over, but the shopping frenzy continues. Even so, there are some gadgets that never seem to end up on discount table. These are the best products of the moment, and you can buy them — even if they're not on sale — without feeling an ounce of regret.
We've selected these gadgets (and gift-worthy premium services) through our own firsthand experience, along with insight from fellow technology reporters and other tech-savvy colleagues. Most are options that make sense in any circumstance, but a few recommendations are better suited for certain people (for instance, Android fans, T-Mobile customers, etc.). The goal is for you to have a "safe" list: These are indisputably the best tech options of the moment for your loved ones — or yourself. 
Apple iPhone 5
The iPhone 5 is the best smartphone choice on the market right now. (And good thing too, because if you favor iOS, it's really your only option.) It's ridiculously slender and light, but makes no compromises when it comes to performance and battery life.
Samsung Galaxy S III
Those who prefer Android should feel comfortable snagging a Galaxy S III. While the phone would have been even better if Samsung hadn't slapped so many embellishments on top of the pure Android OS, it's a solid device with a large, bright screen and a snappy processor.

Google Nexus 4 by LG
You can find the Samsung Galaxy S III on all U.S. carriers, but the impressive Nexus 4 only runs on T-Mobile and AT&T in this country. Google's newest smartphone has the latest, purest version of Android, 4.2 Jelly Bean, with features like Photo Sphere panoramic shooting and wireless display video streaming. And since it's Google's own baby, it's bound to be first in line for the next Android operating system upgrade, too.
Amazon Kindle Paperwhite
NBC News' Wilson Rothman declared the Kindle Paperwhite "the new king of e-readers" when he reviewed it. It has great contrast that comes as a result of an innovative integrated lighting system. You still get the easy-on-the-eyes readability and impressively long battery life, but no more need for an Itty Bitty Book Light. ($119 for Wi-Fi-only model, $179 with Wi-Fi and 3G.)

Apple iPad (4th generation)
Though the iPad Mini has received most of the attention this season, we're not recommending it for now because — as lovely as the new size and shape is — the screen should have higher resolution. We are recommending the newest iPad, however: It maintains all the clever design touches and excellent battery life of the prior generation, but runs even faster. Pricing starts at $499.
Google Nexus 7 by Asus
The Nexus 7 is a lightweight, high-performance tablet that delivers a pure Android experience to people who prefer that platform. While we don't feel that there are enough tablet-specific Android apps to make any of those devices viable competitors to the iPad, this 7-inch tablet, starting at $199, is a best-in-class vehicle for Web, email and all of Google's own services. 
Amazon Kindle Fire HD
For $199, the Kindle Fire HD makes a lot of sense for media consumption, especially if you're already in love with Amazon and its $70-per-year Prime media service. (Just don't expect to be editing photos and working on spreadsheets on this, like you can on an iPad.) The 7-inch tablet's a decent improvement on its predecessor, and the all-new 8.9-inch version is a solid step up for just $299.
Apple 13-inch MacBook Air
Choosing a laptop can seem difficult, but for most people, an ultra-light device with speedy guts is the way to go. Unless you're someone who does incredibly processor-intensive work — or desperately needs a DVD drive — the 13-inch MacBook Air, starting at $1,199, is the best bet. (Why else would so many PC makers try to copy it?)

AirPort Express
The router provided by your Internet service provider is typically a pain in the rump to deal with. If you're finally ready to accept that it's time to look elsewhere, then Apple's $99 AirPort Express is the router you should pick up. It's ridiculously simple to set up and you won't have to think about it much after the day you unbox it.
Spotify subscription
You want music. And you want lots of it. Instead of purchasing songs a la carte or forking money over for every album you download, you should sign up for a premium Spotify subscription for $9.99/month. You'll have access to millions and millions of tracks, instantly, and even be able to store them locally on your mobile device or computer for off-line play.
Amazon Prime subscription
Purchasing movie or TV show downloads quickly leads to a long credit card statement, but with a $70-per-year Amazon Prime subscription, you'll have access to a huge library of streaming video. On top of that, you'll also get free shipping on most items. If you own a Kindle, Prime also gives you "free" book borrowing, including bestsellers like the Harry Potter series.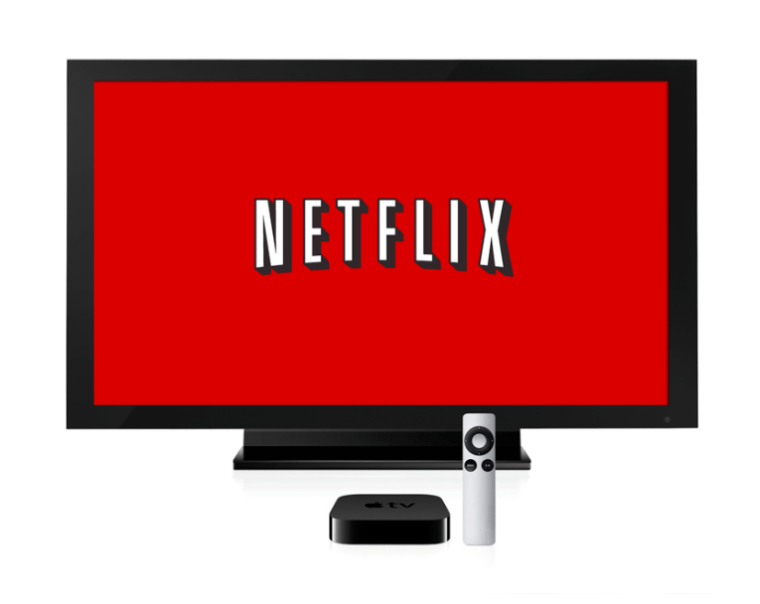 Netflix subscription
If you're not prone to shopping on Amazon and couldn't care less about getting free shipping with your video streaming service, then the $7.99-per-month Netflix is the choice for you. Besides, its movie library is more impressive than Amazon's, at least for now.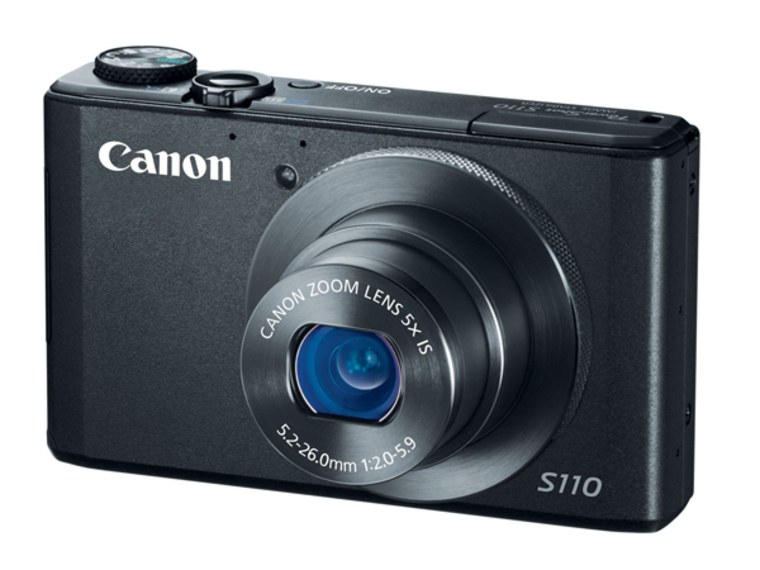 Canon PowerShot S110
Canon's S-series cameras have gained a reputation for being the best point-and-shoot devices on the market. If you're not content with the photos your phone spits out and want the kind of manual control usually reserved for DSLRs, then the latest PowerShot S110 (between $400 and $450 retail) is ideal. (And if you can live without the S110's touchscreen and the built-in Wi-Fi, you can find the otherwise identical PowerShot S100 on sale now.)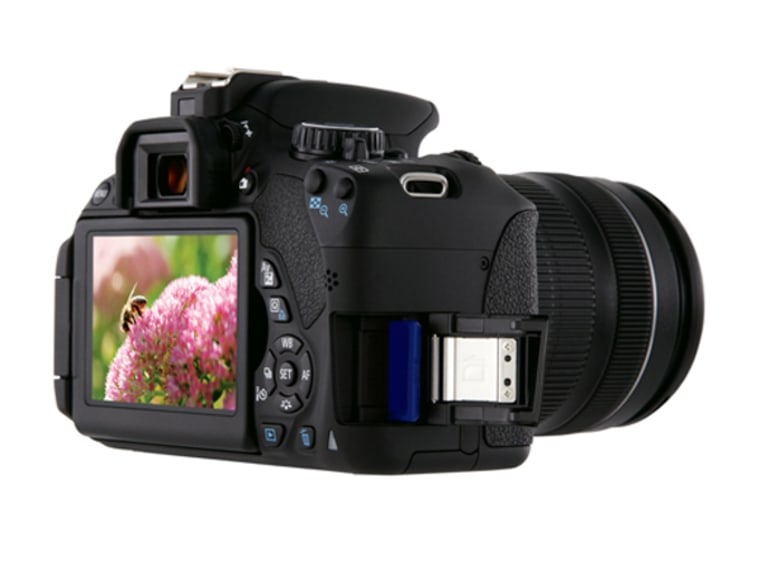 Canon EOS Rebel T4i
Canon's T4i represented a big jump ahead for the affordable Rebel series of DSLRs. Its new processor  delivers speed and low-light performance previously seen only in pro cameras, and its HD video shooting is the best in its price range (it's around $800 retail). Unless you have a bunch of Nikon lenses, there's really no reason not to pick up one of these.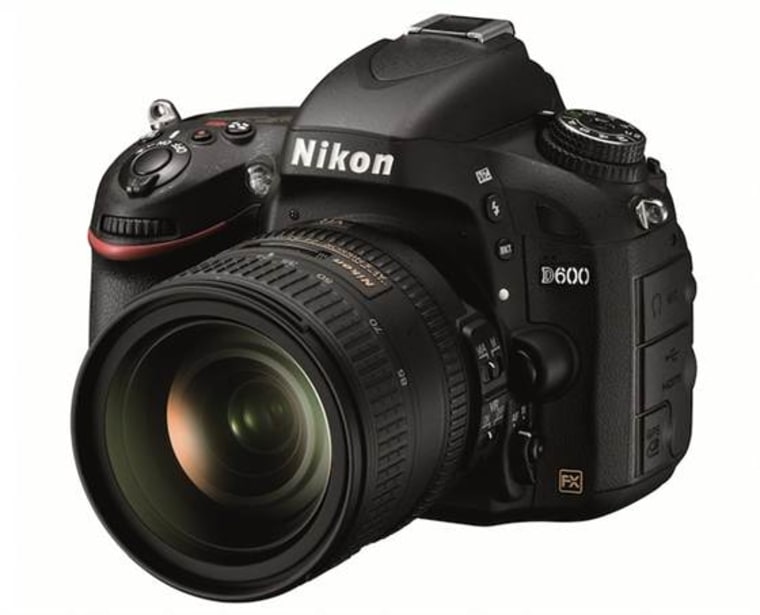 Nikon D600
Speaking of Nikon, the D600 is just right for dedicated amateur photographers who want a full-frame DSLR but don't want to pay through the nose (the camera plus 24-85mm lens retails for around $2,500). It has all the features you'd want from a higher-end DSLR and a nifty viewfinder which offers 100 percent coverage (unlike many cheaper models).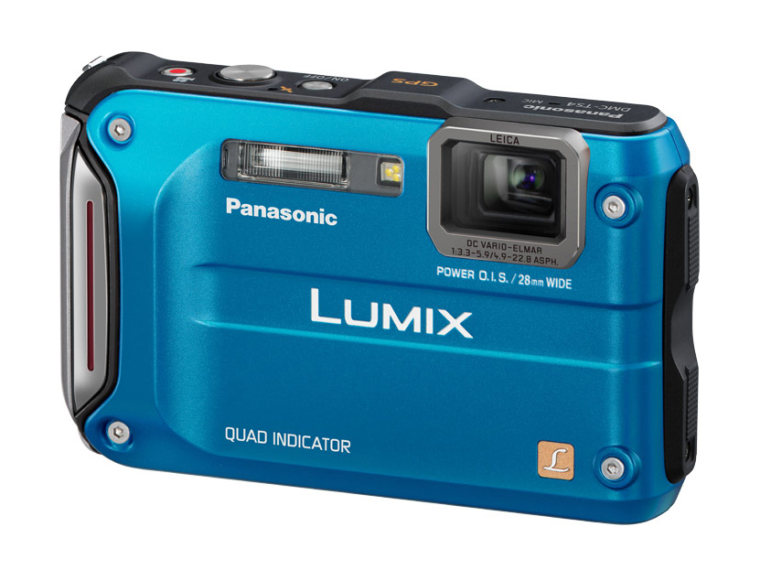 Panasonic Lumix TS4
While you take most of your pictures with your phone, you get nervous taking it out at the beach or at the pool. One grain of sand or drop of water, and it's "bye bye, smartphone." That's where the TS4 comes in. Whether you're way into extreme sports or just have kids, a rugged camera like this is a great thing to have on hand. (Retail price between $200 and $250.)
Want more tech news or interesting links? You'll get plenty of both if you keep up with Rosa Golijan, the writer of this post, by following her on Twitter, subscribing to her Facebook posts, or circling her on Google+.