Google's neophyte social network isn't for everyone, for sure: A recent report found that since it started last summer, Google+ has been dominated by men, students and those who live in the U.S. or India. Posting warm and fuzzy family photos -- one of the big uses of Facebook -- showing kids, school talent video and smiling baby faces isn't quite as common yet on Google+, with many of its users being single.

In fact, Google+ is a "virtual ghost town compared with" Facebook, says the Wall Street Journal, citing new data from comScore that finds visitors on Google+ spent an average of 3 minutes a month on the site between September and January, compared to 6 to 7 hours on month on Facebook during the same period.

It appears the needle hasn't moved much since December, when comScore's Andrew Lipsman, vice president of industry analysis, said in a report, "State of the U.S. Social Networking Market," that Tumblr, with 15.9 million U.S. visitors in November 2011, was ahead of Google+, which had 15.2 million U.S. visitors in November.

"What is significant about Tumblr is not just its growing audience but how highly engaged its users are, with the average one spending 2.4 hours on the site per month," Lipsman wrote.

"While Google Plus nearly matches Tumblr from an audience standpoint in the U.S., it does not yet attract similar levels of user engagement on its primary web pages," he wrote.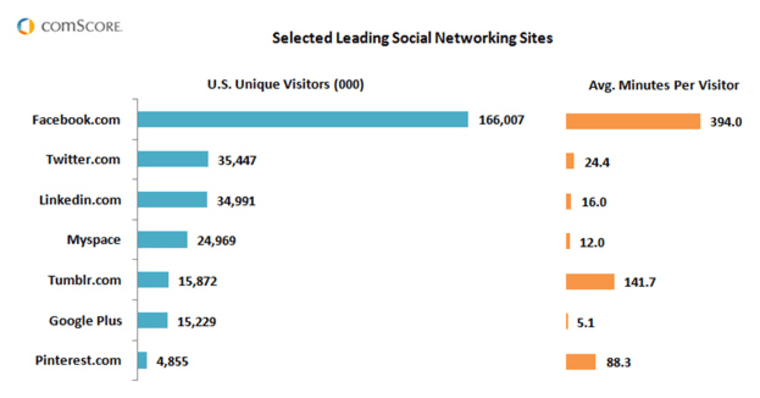 It may be that we have reached social networking overload. Brian Solis, an analyst for the Altimeter Group, told the Journal:  "Nobody wants another social network right now. ... Google hasn't communicated what the value of Google+ is."

Check out Technolog, Gadgetbox, Digital Life and In-Game on Facebook, and on Twitter, follow Suzanne Choney.