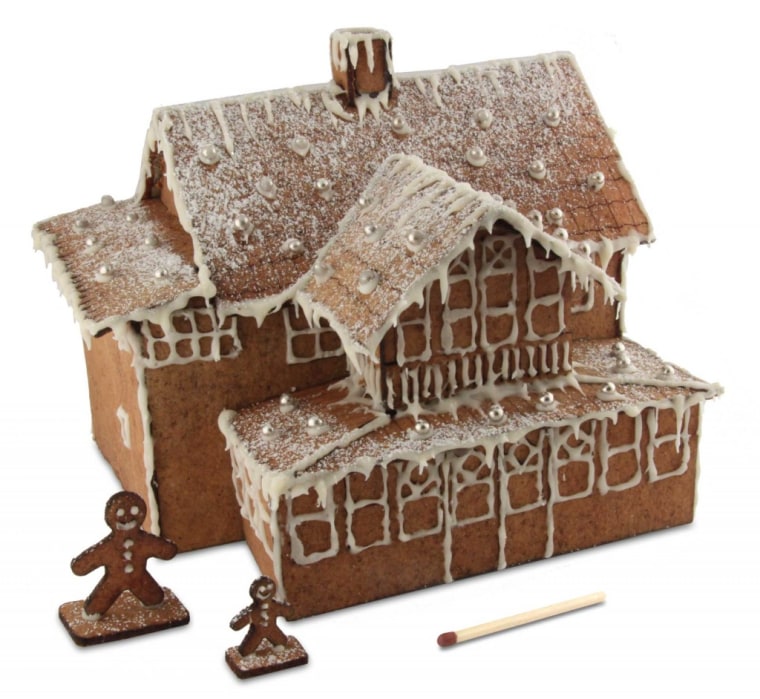 Gingerbread houses are a much-admired and tasty holiday tradition in many parts of the world. Yet until now, no one we know of has tried to improve their design and construction by using lasers. That's precisely what one engineer with a second-hand laser cutter and some architectural curiosity did. The result is high precision ... but you don't want to eat it. 
Johon von Konow, an engineer in Sweden, spends his days developing mobile phone concepts for Sony Ericsson and Huawei. At night, he and his wife, Maria, are always on the lookout for new things to try.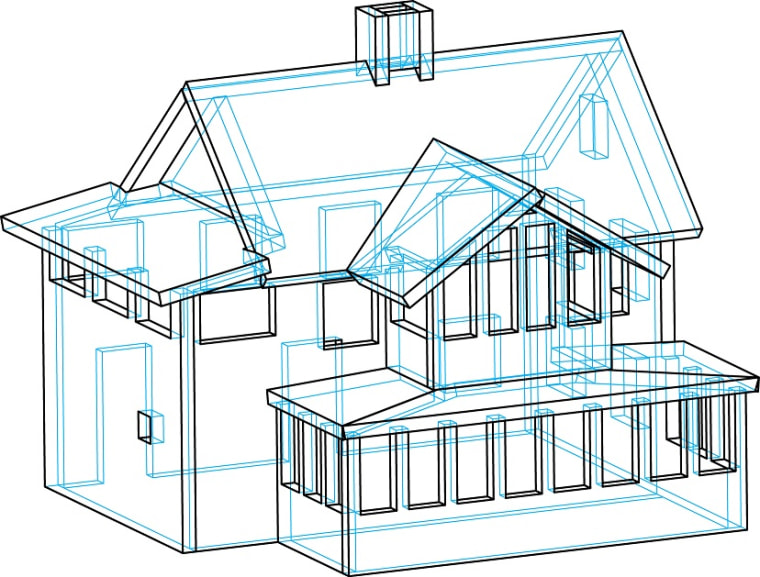 "I recently got hold of a laser engraver that we didn't know what do with and Christmas season is coming," he told NBC News in an email. "It was sort of a natural consequence that this year's gingerbread house was going to be made using a 50 (watt) big scary laser!"
The engraver was broken and destined for the trash when von Konow brought it home from work. He did some tinkering in the garage to get it working well enough for gingerbread house construction.
The von Konows decided to model their gingerbread house on their real-life summer home, so they made a 3-D model of it. Next, they baked sheets of gingerbread, deciding that cutting soft dough with a laser before baking might distort the shape. Once out of the oven, they out the sheets and frosting guidelines under the beam.
"The combination of using a laser engraver and baking the sheets before they were cut resulted in extraordinary high precision," von Konow said. "Even though the house is a miniature (even for a gingerbread house) the fitting of the different parts was excellent."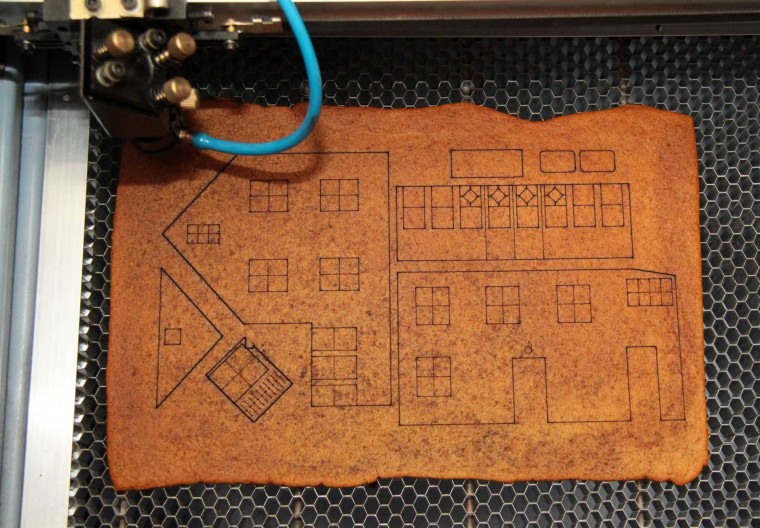 The big downsides were the smell — which von Konow describes on his blog as "something between burned cake and burned hair" — and the awful taste.
"The scorched edges were the only drawback," he told NBC News. "We could have sanded the edges to get rid of the taste, but then some of the precision would be lost."
Since the couple knew they were never going to actually eat the house, they used lasagna sheets for additional stability, and hot glue for assembly.
The couple also has a CNC mill for precision cutting and could have used that for their gingerbread house instead of the laser. It probably would have tasted a lot better, "but it is more fun to play with new toys — especially when it is an awesome laser!" von Konow told us.

John Roach is a contributing writer for NBC News Digital. To learn more about him, check out his website. For more of our Future of Technology series, watch the featured video below.

And for more holiday gingerbread fun from TODAY: