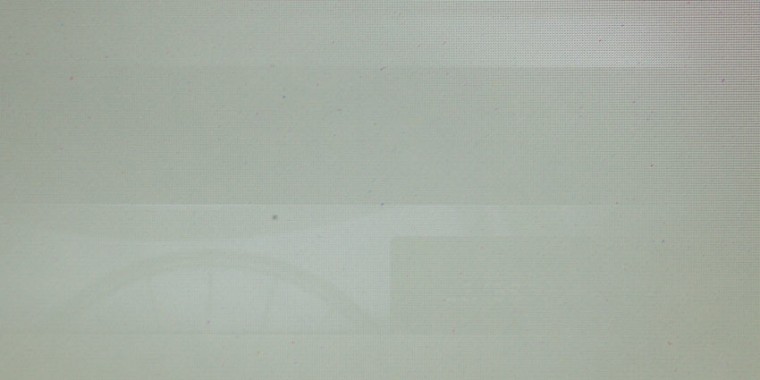 Some of Apple's new MacBook Pros with the Retina display may be seeing ghosting images appearing on the screen.

The issue has been noticed and commented on by those on Apple's community forums, on YouTube (see below), as well as by long-time Mac pros. Among them is Lloyd Chambers, whose Mac Performance Guide website for pro photographers and "performance addicts," showed a photo of the ghosting problem.
"A latent image 'burns in' to the deskop when a window is left on screen," wrote Chambers on his website. "This has now happened repeatedly.
"The problem occurs in as little as 20 minutes; close the window and the desktop is left with a latent image; a ghost image of whatever text or graphic was in the window left on screen."
Msnbc.com has contacted Apple for comment; we will update this post if we hear back. Individual users, sharing their stories on the company's support site, have said that when they've notified Apple, or taken their laptops into Apple stores, new laptops have been ordered for them as replacements. The reason for the problem has not yet been explained.
But the issue is frustrating, especially as the new laptop's starting price is $2,199. The Retina display, which has an unprecedented 2880-by-1800 pixels, has received generally rave reviews.
Different users are seeing the problem in different areas of the display. "Aut0maticdan" wrote on Apple's support site:
Hey, those of you having this issue, I'd love to know what part of the screen your burn-in occurs.I was messing with it last night and the mark goes from the bottom to about an inch above the bottom of the screen.  Its about two inches wide above the F8, F9, F10 keys. ... I didn't notice it until I changed my desktop background to be a solid color, but its also noticeable in apps like Aperture.
Below is the YouTube video, posted by Wilson Chan, of what he saw.
Check out Technolog, Gadgetbox, Digital Life and In-Game on Facebook, and on Twitter, follow Suzanne Choney.