A startup called Aereo is promising customers access to live broadcast television on their computers for $12 a month — or just $80 per year. Not everyone is happy about that.
If you're used to watching Netflix, Aereo's Web browser interface may seem familiar, but the content doesn't come from on-demand libraries. Instead, Aereo streams live television channels. If you want to watch a show later, you can record it, like you would on a home DVR.

"We are making an alternative to cable at a very attractive price point," Chet Kanojia, Aereo's CEO explained to NBC News.
But it's the source of Aereo's content that has landed the company in court, even before it could gather a sizable audience: It is essentially capturing over-the-air television broadcasts — remember, the kind that come in free through antennas, instead of via cable boxes?
When Aereo first launched in March 2012 in New York City, two groups of major television broadcasters filed separate suits alleging copyright infringement, since Aereo retransmits without a license. Plaintiffs included ABC, CBS, Fox, PBS and NBCUniversal, the parent company of NBC News.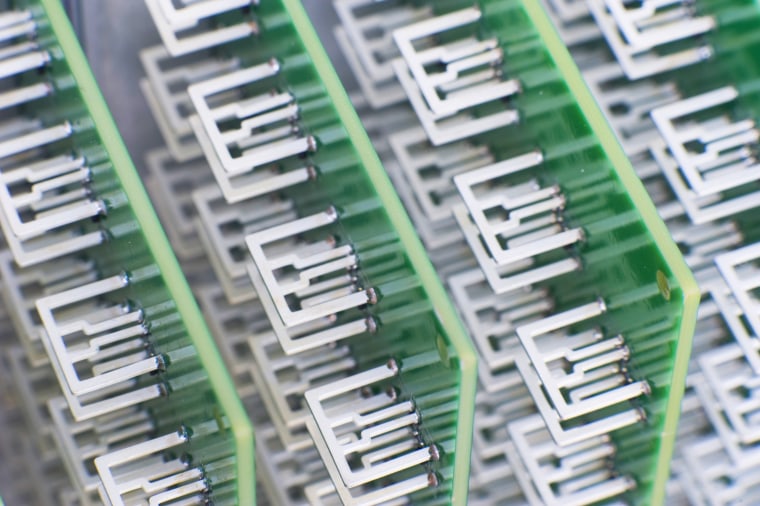 But a federal district court denied the broadcasters' request for a preliminary injunction against Aereo, and that decision was affirmed by the federal court of appeals on April 1.
Aereo's defense is based on its hardware. The company — which counts media bigwig Barry Diller among its backers — uses tiny dime-sized antennas to pick up the over-the-air broadcast channels. When a customer is using the service, the company says, two antennas are assigned "dynamically" to that person, one each for viewing and for recording.
Content creators generally collect license fees from groups that retransmit their work to the public. Yet Aereo says that since each antenna is assigned to a single subscriber when they watch a program, "transmissions made by consumers using the Aereo technology are not public performances under the Copyright Act."
The company argues that, effectively, instead of erecting your own TV antenna on top of your home, you are paying Aereo to loan you one when you need it.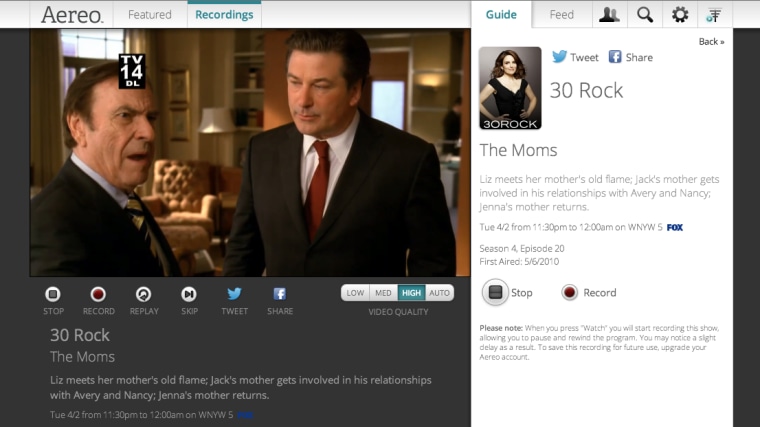 "It is not a public performance if every single performance is to one person only," Ben Depoorter, a copyright expert at Stanford's Center for Internet Society and Culture and professor at University of California's Hastings College of the Law, told NBC News.
The networks' current argument, Depoorter explains, is that functionally Aereo is reaching a broad audience and therefore breaking the law.

The April 1 ruling from the Second Circuit Court of Appeals affirmed the previous federal district court ruling, coming out in Aereo's favor by a 2-to-1 vote. However, dissenting circuit judge Denny Chin called Aereo's technology a "sham" and added that the system was "a Rube Goldberg-like contrivance, over-engineered in an attempt to avoid the reach of the Copyright Act and to take advantage of a perceived loophole in the law."

In Aereo's April 1 statement, Kanojia is quoted as saying, "Today's ruling … sends a powerful message that consumer access to free-to-air broadcast television is still meaningful in this country and that the promise and commitment made by the broadcasters to program in the public interest in exchange for the public's spectrum, remains an important part of our American fabric."

NBCUniversal and ABC issued a joint statement saying they are "confident that when the record is fully developed, the rights of content owners will be protected and the courts will conclude that Congress never intended to allow services like Aereo to retransmit our programming for profit without our authorization."
News Corp, which owns Fox, issued this statement: "We believe that Aereo is pirating our broadcast signal. We will continue to aggressively pursue our rights in the courts, as well as pursue all relevant political avenues, and we believe we will prevail."
"NAB is disappointed with the Second Circuit's 2-1 decision allowing Aereo to continue its illegal operations while broadcasters' copyright actions are heard," read a statement from the National Association of Broadcasters. "We agree with Judge Chin's vigorous dissent and, along with our members, will be evaluating the opinions and options going forward."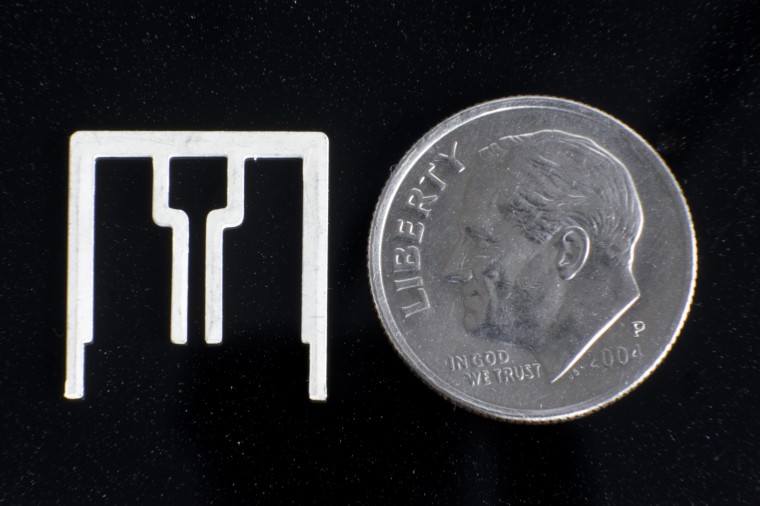 In a recent NAB talk in Las Vegas, News Corp chief operating officer Chase Carey said that if the courts ultimately sided with Aereo, Fox network would consider taking its shows off the air and making them available only to viewers who paid for cable.
Meanwhile, in California, an Aereo-like copycat service called "Aereokiller" was ordered to shut down by a district court judge in December of last year, a decision which the company has appealed.

Nevertheless, Aereo has plans to expand to 22 cities in the U.S. this year. For now, those in the New York vicinity can experience the service.
"The picture on the mobile device is extremely watchable if you're looking at anything but sports," HD Guru's Gary Merson told NBC News, adding that he was able to stream live TV while on the train and at the doctors' office. Fades to and from black and video with a lot of motion show off artifacts because of the way the signal is encoded, he explains, but the viewing experience overall is fairly comfortable.
Nidhi Subbaraman writes about technology and science. Follow her onTwitter or Google+.