The founder of Wikipedia urged British officials on Monday to block the extradition of a 24-year-old British student wanted in the United States over alleged copyright offenses. 
Wikipedia's Jimmy Wales expressed support for Richard O'Dwyer, who was arrested at his university dorm in 2010 by British officers accompanied by agents from the U.S. Immigration and Customs Enforcement. O'Dwyer's alleged crime was running a file-swapping website called TVShack.net, where users shared links to movies and television shows, many of them protected by copyright.

Wales said merely posting links is not a crime and urged citizens to stand up for their rights online.

"Richard O'Dwyer is the human face of the battle between the content industry and the interests of the general public," Wales said in an online petition posted on Change.org, adding that the student had always done his best to "play by the rules."

By midday Monday the petition to halt O'Dwyer's extradition had gained more than 20,400 signatures.

The Guardian newspaper has thrown its support behind O'Dwyer as well, saying in an editorial published Monday that his case was "unfair" and "absurd." 
In the United States, the Electronic Frontier Foundation said it finds it "troubling" that the American government "is trying to haul a British citizen into criminal court in the U.S. for running a website that probably doesn't violate either U.S. law or U.K. law."
Mitch Stoltz, staff attorney for the digital rights organization, told msnbc.com that the government's actions in the case "send a dangerous message to other governments that websites can be shut down and their operators threatened with prosecution in a foreign country, no matter how tenuous the legal case. Surely the U.S. government can come up with better ways to spend our tax dollars than putting a British college student in jail for running what was, in effect, a search engine."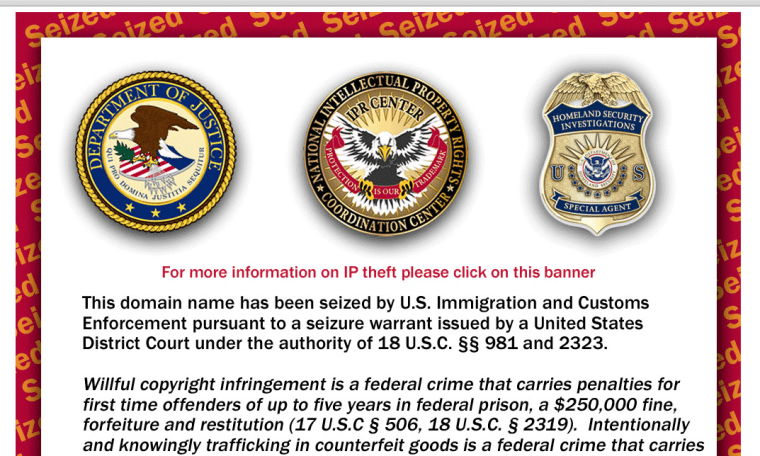 Msnbc.com contributed to this report.