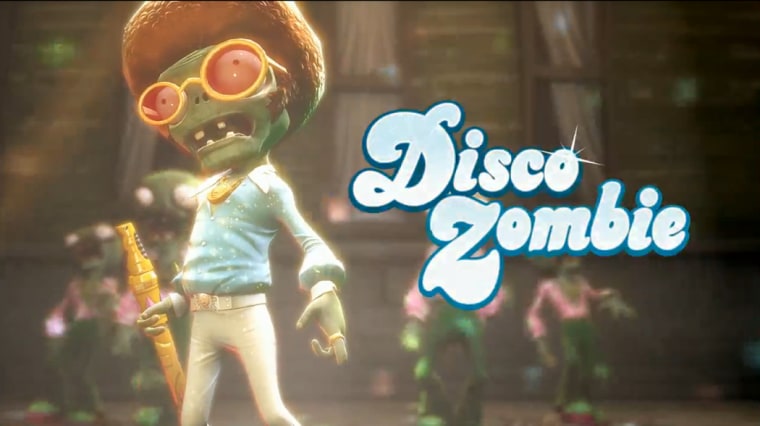 In a surprise announcement Monday at the Electronic Entertainment Expo (E3) in Los Angeles, video game publisher Electronic Arts kicked off its press conference with a new installment in its beloved "Plants vs. Zombies" series.
While all of the "Plants vs. Zombies" players have seen so far are tower defense games (including the long-awaited "Plants vs. Zombies 2," which is finally coming out next month), developer PopCap said that the new game is a third-person shooter powered by EA's Frostbite 3 engine—an engine primarily used to power hardcore shooters like the "Battlefield" games and the supremely gory "Dead Space" series.
PopCap showed off a four-player cooperative multiplayer mode that seemed like a cross between the flora-based action of "Plants vs. Zombies" and the frenetic team-based zombie-killing of "Left 4 Dead." As with the core line of "Plants vs. Zombies" casual games, players can choose between a number of different plants that each bring their own tactical advantages and weakness to the garden. The pea shooter serves as a rapid-fire offensive unit, for instance, while the sunflower serves as a support class to heal other plants. The cactus role, meanwhile, can pick off zombies from a distance with high-powered sniper-like shots.
As in the other "Plants vs. Zombies" games, the hordes of undead come in waves, with superpowered and increasingly silly boss zombies ramping up the challenge in each successive wave. The PopCap team took out a team of dancing disco zombies (a staple enemy from the original) before felling a giant cave troll-like member of the living dead.
Microsoft said that "Plants vs. Zombies: Garden Warfare" will first appear on the Xbox One, with an Xbox 360 version to follow. Neither version received a firm release date or price. Watch the reveal trailer below.