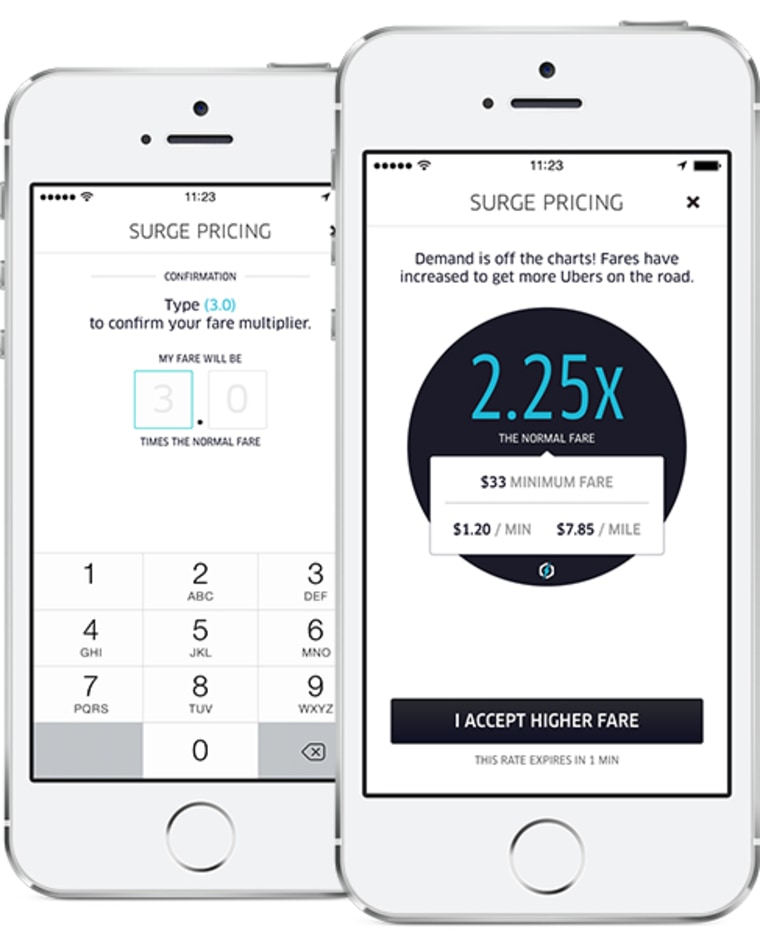 The only thing more certain than champagne on New Year's Eve is the fact that you won't be able to find a cab. 
Unless you download Uber — the service that lets you hail a car in more than 50 cities with your smartphone. The only problem? It's not going to be cheap. 
Unlike regular cab services, Uber's prices aren't regulated. Company CEO Travis Kalanick, who once used Ayn Rand as his Twitter avatar, believes in a free-market approach to fares called "surge pricing."
That means the higher the demand, the higher the prices. During a recent snowstorm in the Northeast, some customers found fares multiplied by a factor of seven times the normal rate, which the company defends by saying that is how it incentivizes drivers to work during holidays and inclement whether. 
That meant some people had to pay up to $35 per mile, with a minimum cost of $175 per ride. Overall, even those who didn't get hit with the worst of Uber's surge pricing weren't too happy about having to spend so much to get through a snowstorm. 

The result was a firestorm of negative press coverage. On New Year's Day, when people are recovering from their hang-overs and the disappointment of spending $375 for a night at Applebee's, there will probably be a flood of upset tweets as people realize how much they forked over to travel 5 miles across town. 

That would explain why Uber has taken steps to prepare potential riders of the impending sticker shock.
"With surge pricing, Uber rates increase to get more cars on the road and ensure reliability during the busiest times," the company wrote in a blog post. "When enough cars are on the road, prices go back down to normal levels."
Kalanick even gave some New Year's Eve "Uber pro tips" in a video explaining that taking a car between 7:30 p.m. and 10 p.m. or 12:15 a.m. and 3 a.m. is going to cost you a pretty penny. 

Your mammoth cab fare shouldn't come as a surprise. Uber says it will notify users in "big, bold" letters when surge pricing is in effect, with a "surge multiplier" telling you how bad the damage to your wallet will be.
Of course, the alternative is fighting off a stumbling drunk couple for an elusive taxi cab, waiting an hour or more for a traditional car service to pick you up, taking public transportation, or simply laying off the booze and driving yourself. 
There will inevitably be lots of people who would rather pay more than $100 for a ride than do any of those things. At least some people, like comedian Kumail Nanjiani, have a sense of humor about it.

Keith Wagstaff writes about technology for NBC News. He previously covered technology for TIME's Techland and wrote about politics as a staff writer at TheWeek.com. You can follow him on Twitter at @kwagstaff and reach him by email at: Keith.Wagstaff@nbcuni.com