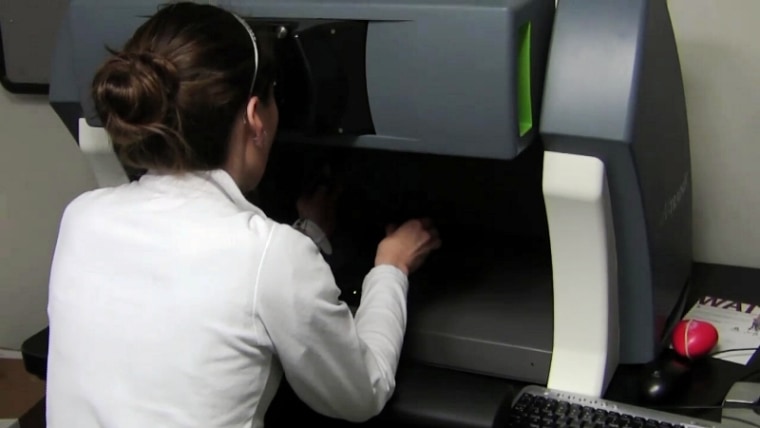 Good news, gamers. All those hours of playing video games really can pay off ... especially if you have hopes of being a surgeon. Or at least the kind of surgeon who uses robotic tools to help patients.

Just ask Dr. Sami Kilic, an associate professor at the University of Texas Medical Branch at Galveston (UTMB)  who specializes in robotic surgery. While attending a medical convention, he watched his 10-year-old son — an avid video game player — try his hand at a robotic surgery simulator. What Kilic saw surprised him.
His son had no training with this robot used to educate doctors about some of the latest high-tech medical procedures and yet, "he was immediately at ease with the technology and the type of movements required to operate the robot," Kilic says.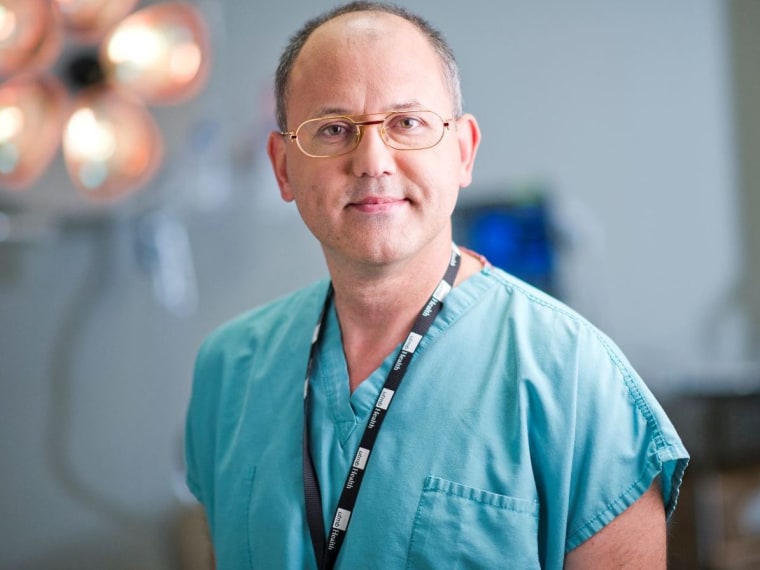 And that gave Kilic —  the director of minimally invasive gynecology at UTMB —  an idea. He would conduct a study to see if video games did, in fact, help provide the skills surgeons need to operate the robots that are becoming increasingly popular in the operating room.
The study compared how three different groups performed during a set of robotic surgery simulations —  high school sophomores who play two hours of video games a day, college-age students who play four hours of video games a day and resident physicians who don't play video games.
The robotic surgery simulator is a training tool that looks a lot like an arcade booth complete with two hand-operated controllers and a monitor that displays real-time surgical movements. Kilic ran these three groups through delicate surgical tasks such as suturing, passing a needle and lifting surgical instruments with two robotic arms. The simulator tested the subject's economy of motion, how precise their hand-eye coordination was and how steady their grasping skills were, checking to see if the instruments collided or were dropped among, other things.
The result: Both the high school and college students matched, and in some cases exceeded, the skills of the resident physicians. This was especially surprising, Kilic told me in an email interview, because "my residents already had been operating actively. I was thinking their surgical background would surpass the non-medical-field people."
Instead, it seems hours spent with a game controller in hand does provide some of the skills needed to perform some of the most advanced robotic surgeries today.
"Video games seem to improve the motor skills and hand and eye coordination, which translates as reduced adaptation time and response time," Kilic explains.
Another interesting finding: It was the high schoolers who performed the best of the three groups. (The mean age of each group was 16 for the high schoolers, 21 for the college students and 31 for the residents).
Kilic notes that group only played two-hours of video games a day, compared to the college students who played four hours of video games a day. So more gaming does not necessarily mean more robotic surgery skills. In fact, just how much gaming time is most helpful is something Kilic plans to study down the road. 
And, of course, video games can only take a would-be surgeon so far. Kilic ran the three groups through a non-robot-assisted laparoscopy surgery simulator, and found that the resident physicians did much better than the other two groups.
"I think the residents' surgical background kicked in this part of the experiment," he says. "This tells  me that classic teaching helps better for classical surgeries. But when you implement new technology to the medical field you need to have slightly different mindset to excel at it."

And that's the biggest take-away from this experiment, says Kilic:  "We should find a better way of teaching the future of surgery to the futures surgeons," he says.
"Most physicians in practice today never learned robotic surgery in medical school," Kilic says. "However, as we see students with enhanced visual-spatial experience and hand-eye coordination that are a result of the technologically-savvy world they are immersed in, we should rethink how best to teach this generation."
Winda Benedetti writes about video games for NBC News. You can follow her tweets about games and other things on Twitter here @WindaBenedetti and you can follow her on Google+. Meanwhile, be sure to check out the IN-GAME FACEBOOK PAGE to discuss the day's gaming news and reviews.