Acclaimed director and documentarian Werner Herzog has created a short film for AT&T's "It can wait" texting-while-driving awareness effort, and it's not an easy one to watch: both the victims and the perpetrators of two serious accidents talking honestly about lives that changed — or ended.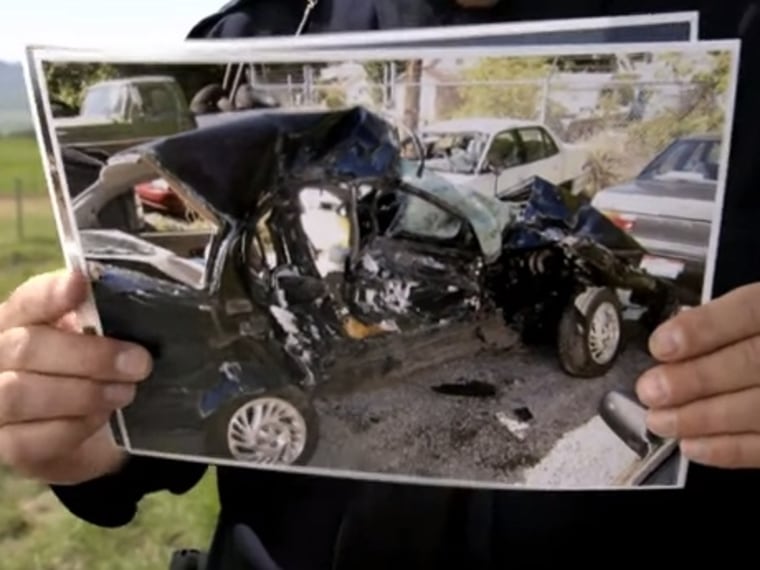 This is no hokey drivers-ed scare video, it's very affecting and anyone whose life has been affected by a car accident may want to steel themselves before watching.
The 35-minute documentary, "From One Second To The Next" focuses on two accidents caused by texting while driving. One resulted in a young boy being paralyzed, the other in the death of three people. The survivors speak out - and so do the two young men whose irresponsible actions had such grave repercussions.
As is generally Herzog's style, the subjects of the film are allowed to speak for themselves and tell the story at their own pace in front of the camera — while Herzog weaves in shots of a highway patrol officer showing crime scene photographs from the accidents.
If you have a spare half hour, this is a good way to remind yourself of the potential consequences of distracted driving. More information on the industry-backed "It can wait" campaign can be found here.
Devin Coldewey is a contributing writer for NBC News Digital. His personal website is coldewey.cc.