You hear "new iPhone" and you look up, a glint in your eye. You stare down at your phone, whether it's three years old or three months new, and you're like, "I should get the new one!" Stop. Yes, there are plenty of reasons to buy a new iPhone. But just the fact that there is a new iPhone is not one of them. Here we go...
Is your old iPhone more than two years old, or otherwise out of contract?
If yes, then you're the prime candidate for getting a new iPhone, because a) you already have an iPhone and b) you're due to upgrade, if for no other reason than to get a new phone for all the phone money you fork over to your carrier every month. Do you think all of that bill goes toward your wireless plan? Heck no, you are paying for hardware and they cash the check whether you upgrade or not.
Do you have a more recently purchased 4S or iPhone 5?
Yes? Then you probably don't need a new iPhone. Perhaps the biggest new advantage is the radically revamped operating system, iOS 7, but guess what? You can put it on your older phone, too. So most of the cool functionality you may be seeing in ads or iPhone reviews can be yours for the low price of nothing at all — just update your phone by going to Settings -> General -> Software Update.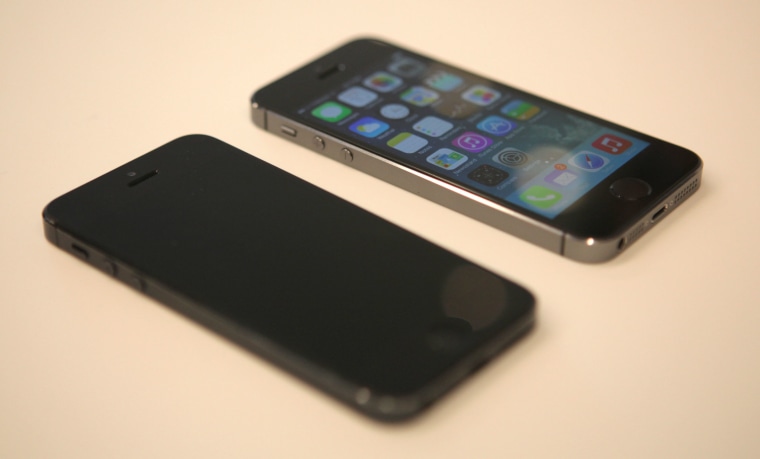 The only justifications for you to upgrade from an iPhone 5 to an iPhone 5S are: 1) marginally cooler photographs and video, 2) marginally better gaming and 3) marginally tighter security. There's no credible reason to upgrade from an iPhone 5 to a 5C.
Did you want a phone with a larger screen?
Let's face it, the biggest bummer about the new iPhones is that they still have a 4-inch screen, at a time when every other phone in their price class has a screen that's at least 4.5 inches diagonal, most with HD screens to match. (The iPhone 5S screen is a beauty but it is not "HD," as it measures 1,136 -by-640. HD starts at 1,280-by-720.) If you want a bigger screen, look to the Android phones. That or wait a year, because Apple will likely super-size the iPhone 6.
Are you tired of being left out of the smartphone fun?
This year, Apple rolled out a slightly more affordable (don't say "cheap" cuz it's not) iPhone, the 5C. As an added bonus, it comes in five bright candy colors. If you're itching to get in on the smartphone thing that everybody keeps talking about, it's a good entry level option, especially if you buy it at Walmart or Target, where it costs $80 with a two-year contract. (If you switch to Sprint, or sign up for a pay-as-you-go plan from T-Mobile, you can get it for $0 up front.)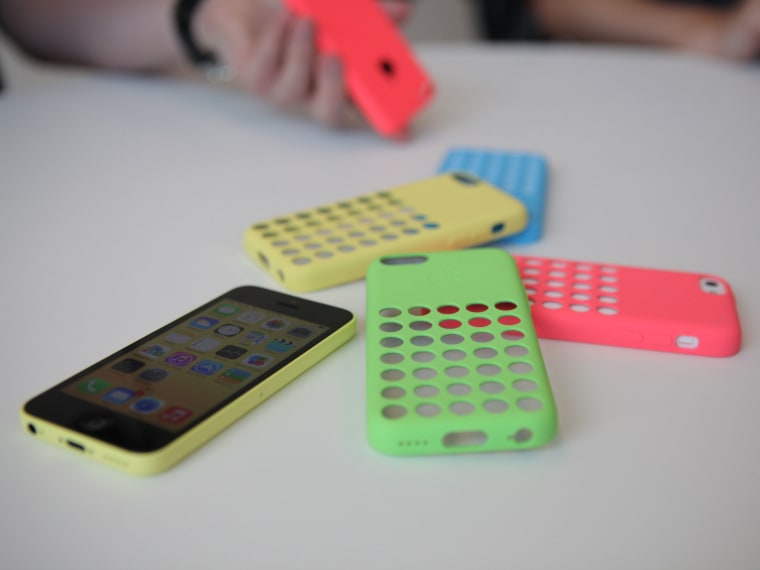 Mind you, an affordable smartphone doesn't mean affordable monthly bills. Take a good look at this wireless carrier chart from our friends at Laptop if you want to know more about the real cost of smartphone ownership.
Are you tired of iPhones?
There, I said it. You may be tired of the iPhones you've been buying every year or two since they first came out. Well, there's good news anywhere you look. For starters, update your newest iPhone to iOS 7.
In many ways, the new firmware brings iOS up to par with Android in features, but it has a shiny look and smooth operation that you'd expect from Apple. If that doesn't work for you (and give it a chance, because it's definitely breathing new life into my iPhone 5), then there are plenty of Android options available — and even a Windows Phone or two for the daring (or Nokia faithful).
What other phones are out there besides the iPhone 5S and 5C? Start with the Moto X and the HTC One, and also have a look at the Galaxy S4 (we recommend the Google Play edition, if you're on AT&T or T-Mobile), the Droid Ultra (Verizon only) and the LG G2. On the Windows side, the most unusual and promising device is the Nokia Lumia 1020 (AT&T only), but if that's too much for you, look at the 920 on AT&T and the 928 on Verizon. They're all in the same price class, and would be quite a change from iPhone if that's what you're looking for.
Wilson Rothman is the Technology & Science editor at NBC News Digital. Catch up with him on Twitter at @wjrothman, and join our conversation on Facebook.