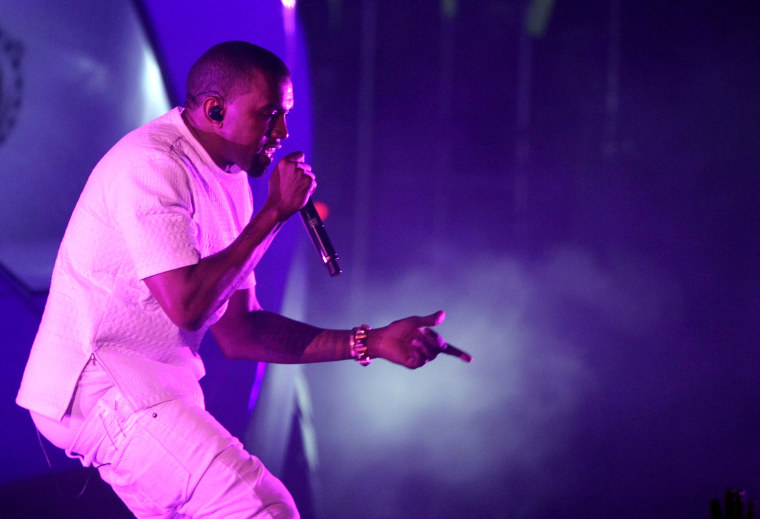 Yeah, he's sayin' they're gold diggers. Kanye West is suing the creators of "Coinye West," a bitcoin alternative, for using his name and image.
West's lawyers filed the trademark-infringement lawsuit against Coinye on Tuesday in federal court in Manhattan. The identities of Coinye's creators are unknown, so the lawsuit names several entities as defendants, including 100 John Does and websites that allegedly let users exchange Coinye.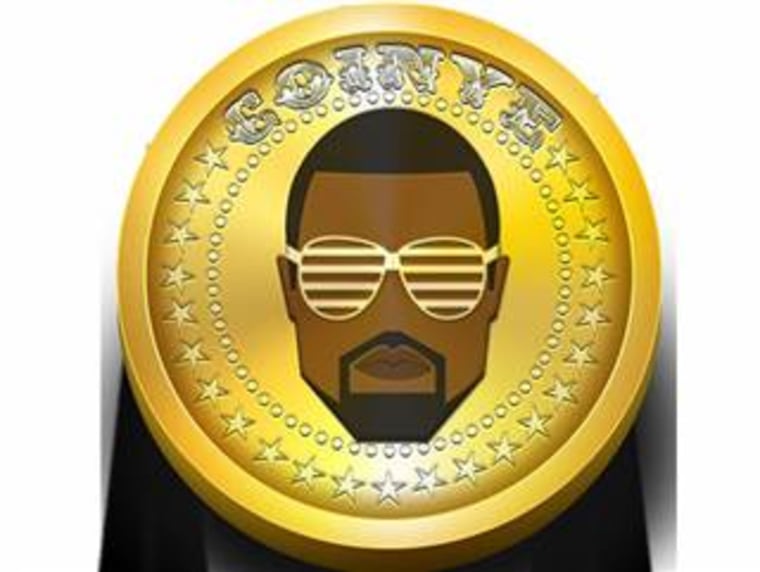 "Defendants have usurped Mr. West's name and likeness for the sole purpose of propping up the perceived 'value of the Defendant's digital coin mine,'" the lawsuit said. West's lawyers at Pryor Cashman did not immediately respond to a request for further comment.
Coinye is one of many currencies spawned after the meteoric rise of bitcoin, a so-called "cryptocurrency" that is completely digital. Coinye emerged at the tail end of 2013, when the currency's creators began posting about it on Twitter and online forums.
On New Year's Eve, the Coinye Twitter account even tweeted at West himself: 
Then the creators granted an anonymous interview to Vice on Jan. 2, in which one of them said: "We hope he loves it, but if he doesn't, he really isn't someone we want to piss off."

Well…West was pissed off.
West's lawyers sent a cease-and-desist letter to the Coinye creators (via email to coinyewest@gmail.com) on Jan. 6, according to The Wall Street Journal. 
But they neither ceased nor desisted. Instead the Coinye creators simply added a fishtail to its logo of West's face, and launched their website and currency a few days early.
Now West's legal actions have clearly spooked the Coinye creators, however.
Early Tuesday morning, a few hours before West filed the lawsuit, the Coinye Twitter account tweeted: 
The Coinye site now reads: "Coinye is dead. You win, Kanye."

West isn't the only celebrity taking action against bitcoin alternatives. Norris Coin, a currency named after Chuck Norris of "Walker, Texas Ranger" fame, was meant to launch on Tuesday. Instead Norris Coin dissolved after its namesake threatened legal action, according to Ars Technica. 
Apparently there's nothing like the threat of a legal roundhouse kick to shutter an unauthorized celebrity bitcoin.
Julianne Pepitone is a senior technology writer for NBC News Digital. Previously she was a staff writer at CNNMoney, where she covered large tech companies including Apple and Google, as well as the intersection of tech and media. Follow Julianne on Twitter at @julpepitone or email her at julianne.pepitone@nbcuni.com.