CHANGED BY #METOO
Essays, videos and interactive projects highlighting the many different ways the #MeToo movement is shifting societal attitudes and changing lives.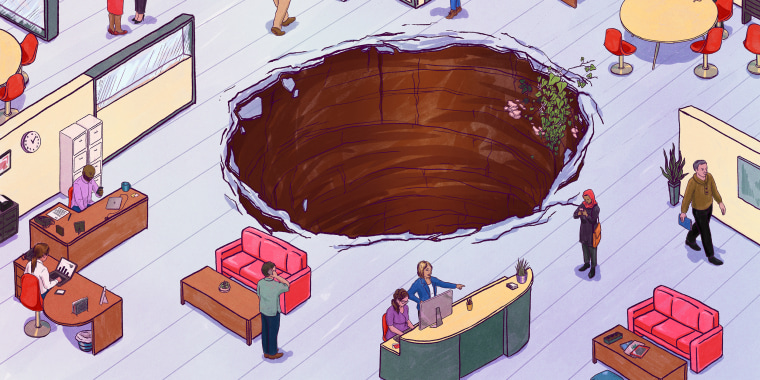 Michelle Kondrich / for NBC News
NBC News' THINK asked men and women in different professions across the U.S. how the #MeToo movement has changed the way they interact with people at work — if at all.
For many reasons, most abusers are more like Al Franken than Harvey Weinstein.
At the awards show, justice took one step forward and then was walked two or three visible steps back.
Talk of liberation fills the air. But what does it mean to be free? Freedom from what?
Women's voices are finally being heard. So why do I feel more apprehensive than celebratory?
Warnings that females will be shut out of employment if they seek justice carry an undercurrent of misogyny.