In the wake of President Donald Trump's surprising announcement on Twitter that he was banning transgender people from the military, many comedians roasted the president for his decision. On the popular morning radio show "The Breakfast Club," however, standup comic Lil Duval took a position where he appeared to have more in common with Christian conservatives peddling anti-transgender bathroom bills than his fellow funnymen.
During an appearance one week ago on the nationally syndicated show, following a question about the trans military ban, DJ Envy, one of the program's three co-hosts, asked Duval what he'd do if he found out a woman he had a relationship with was transgender.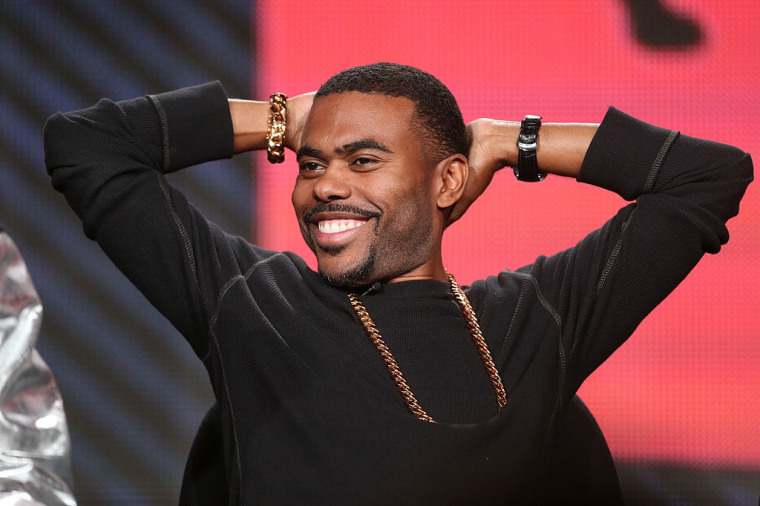 "This might sound messed up, and I don't care. She dying. I can't deal with that," Duval responded. When pressed by co-host Charlamagne Tha God that "you can't go around killing transgenders," he went one step further. "If one did that to me and they didn't tell me, I'm going to be so mad I'm probably going to want to kill them," he said.
Days earlier, activist and author Janet Mock had appeared on "The Breakfast Club" to discuss her second memoir, "Surpassing Certainty." During the exchange with Duval, DJ Envy held up a copy of the book, with Mock's portrait on the cover, as Charlamagne asked, "Tell me she ain't pretty." "Nope," Duval responded. "That n**** doing his thing….ain't finna get me."
In a year that is stacking up to be among the most deadly for transgender people in the U.S., Duval's comments rang of the "panic defense" used in court by those who kill LGBTQ people to justify their violence. As states introduce legislation to push trans people out of public life, the remarks resembled the rhetoric employed by the Christian right to cut off trans people's access to bathrooms. And, for their part, DJ Envy and Charlamagne demonstrated how the media "cosigns" transphobia when they allow these narratives to go unchecked, according to Ashlee Marie Preston, the editor in chief of Wear Your Voice.
"Men of all backgrounds need to collectively reimagine their masculinity … We desperately need cis (non-transgender) men to dismantle this brand of toxic masculinity that victimizes trans women and shames other men who are attracted to us."
During the conversation, Charlamagne agreed with Duval that there should be "repercussions" for transgender women who don't come out to their partners. "[The comments] reinforced the criminalization of transgender women by communicating the lie that we're all deceptive sexual predators who trick men into having sex with us," Preston said.
While "The Breakfast Club" has discussed racial justice and the Black Lives Matter movement, "they are discussing it as though black issues and trans issues are two different things," Angelica Ross, the founder of TransTech Social Enterprises and an actor on TNT's "Claws," said. Just this past weekend, Preston was joined by Black Lives Matter co-founder Patrisse Cullors in interrupting a Politicon interview with Charlamagne.
A spokesperson for iHeartMedia, the syndicated program's parent company, said "The Breakfast Club does not condone" the comments made by Lil Duval, referring to them as "thoughtless and insensitive."
"The Breakfast Club has always been supportive of the LGBTQ community," iHeartMedia's Angel Aristone told NBC News via email earlier this week, and "did push back during the interview letting Duval know what he said was unacceptable."
So far in 2017, 16 transgender people have been murdered and 13 of them were Black trans women, according to LaLa Zannell, the lead organizer at the New York City Anti-Violence Project. "Transgender people, and especially trans women of color, are impacted by violence at every angle," Zannell said.
The "trans panic" defense, invoked by Duval, has been used in court to justify the murders of transgender people. It's a "justification of why a man would react to trans women in a violent manner in that it's a defense that basically victimizes men. 'Oh, I'm so shocked because I didn't know that this person was transgender.' It takes the humanity away from the transgender person," Preston said.
When Islan Nettles, a 21 year-old transgender woman, died after being attacked in 2013, her attacker said he went after her when his friends made fun of him for flirting with a trans woman. "I just didn't want to be fooled," James Dixon told detectives, as reported by the New York Times.
At the state level, Texas is attempting to pass a "bathroom ban," and Alaska and Massachusetts have upcoming ballot initiatives "to take away laws that ensure equal treatment for trans people in public spaces," Raffi Freedman-Gurspan, the director of external relations at the National Center for Transgender Equality, said.
State Sen. Lois Kolkhorst, a Republican who introduced Texas' bill requiring people to use the bathroom listed on their birth certificate, told the Texas Tribune that it "shuts down the opportunity for predators and voyeurs to assault women." Similarly, fundamentalist Christians have fought against LGBTQ anti-discrimination ordinances by arguing that "males with past child predator convictions that claim they are female," promulgating the same fallacy as Duval that transgender people are "deceptive sexual predators," in Preston's words.
In the days since the appearance, Duval has refused to apologize for the remarks. Backlash has mounted on social media, with the trending hashtag #TransFolksAreNotJokes and a campaign to boycott the show. Mock responded with an essay in Allure about how "The Breakfast Club" used her as a prop. "Part of what is dangerous is that when we hear folks like Lil' Duval being transphobic, it makes it seem okay for others, and can influence other people's perceptions," Zannell said.
The media and Hollywood have been perpetuating these ideas about transgender people as far back as 100 years ago, before even the word "transgender" existed. In 1917, for example, silent film actor Fatty Arbuckle was on film "ogling women in the restroom while he's disguised in a dress and wig," Sam Feder, the director of the forthcoming documentary "Disclosure: Trans Lives On Screen," said in an email.
Recent movies, too, have used transgender people as the butt of a joke. In the "Hangover II," one of the characters is disgusted when he finds out a woman he hooked up with is trans, according to Preston. "This trope both fuels, and is fueled by, straight male anxiety. This trope, and its underlying assumption that trans women are really predatory men in disguise, justifies violence against trans women," Jen Richards, a writer and actor, said.
A report from GLAAD examined 102 episodes of scripted television featuring a trans character catalogued since 2002. In it, the organization found that over half contained negative representations. Whether on the small screen or a popular morning show, these narratives are dangerous because the audience may believe that they're true. "If you keep seeing a man putting on a dress in order to fool someone into thinking he's a woman, than it's a natural progression to think trans people are trying to fool you," Feder added.
Given that these tropes are entrenched far beyond "The Breakfast Club," fighting the stigma will require cisgender people, those who are not trans, to push back. "Men of all backgrounds need to collectively reimagine their masculinity." Andy Marra, an activist and writer, said. "We desperately need cis (non-transgender) men to dismantle this brand of toxic masculinity that victimizes trans women and shames other men who are attracted to us."
While "The Breakfast Club" hosts haven't apologized for the conversation, media outlets can do a better job telling trans stories by hiring trans people, according to Richards. Outlets should also tell the stories that underscore the humanity of trans people "about trans people running for office, trans people in a healthy marriage, trans people in these every day profiles," Preston said.
As trans people face challenges to their rights at the federal and state level, as well as hate crimes, addressing Duval's harmful statements "is urgent," according to Jamal Lewis, a filmmaker, writer and activist. "It is not a matter of opinions; this is life and death."
"When it comes to the bathroom bills, when it comes to trans folks in the military, when it comes to trans folks in the churches, when it comes to trans folks in school, when it comes to trans folks at the dinner table, we have got to recognize the real message is that society doesn't want trans people in public space," Ross said. "We need to look at how every space needs to be safer."