Imagine staying home to raise your daughter for the first two years of her life. Imagine burping, feeding, changing, clothing, hugging, rocking and singing her to sleep. Imagine watching her grow from infant to toddler to preschooler and wondering where the time went.
Now imagine having to prove you're a responsible parent during an awkward home visit by a state official—which you have to pay for, unless you choose to join alengthy waiting list for a free one—so that you can legally adopt the child you have already helped raise for four years.
Let me explain.
My wife gave birth to our daughter in 2012, conceived via artificial insemination; we were married in Canada in 2009, and New York State recognizes marriages—gay or straight—from out-of-state. But despite our legal marriage, when we had our daughter, I wasn't put on the birth certificate as her legal parent. My wife's name was printed on the "mother" line, and the other line was left blank. We came to learn that there is no standard procedure to nearly anything about laws surrounding the families of same-sex couples, and regulations vary from county to county and state to state, producing headaches the entire way.
Both of us had friends go through the second-parent adoption process before. In same-sex couples, where only one member of the couple can donate biological material at a time by default, the legal status of the non-biological parent is in question. In New York State, the non-biological parent in every same-sex couple that conceives via in vitro must go through a second-parent adoption if both parents want legal rights to that child.
Most states require the same process, though regulations vary. As of June 2015, 10 states even limit or prohibit adoption by unmarried same-sex couples, according to the National Center for Lesbian Rights, preventing them both from gaining legal rights unless they marry. If a straight couple is unmarried and has children, they're both on the birth certificate anywhere, so both have parental rights regardless of marital status. The only case in which a straight couple must second-parent adopt is if only the mother or the father is the biological tie to the child. Lawyers I spoke with said that usually happens in cases of parents remarrying and stepparents applying for legal parental rights. More often than not, most straight couples can walk out of the hospital with full parental rights after their child is born.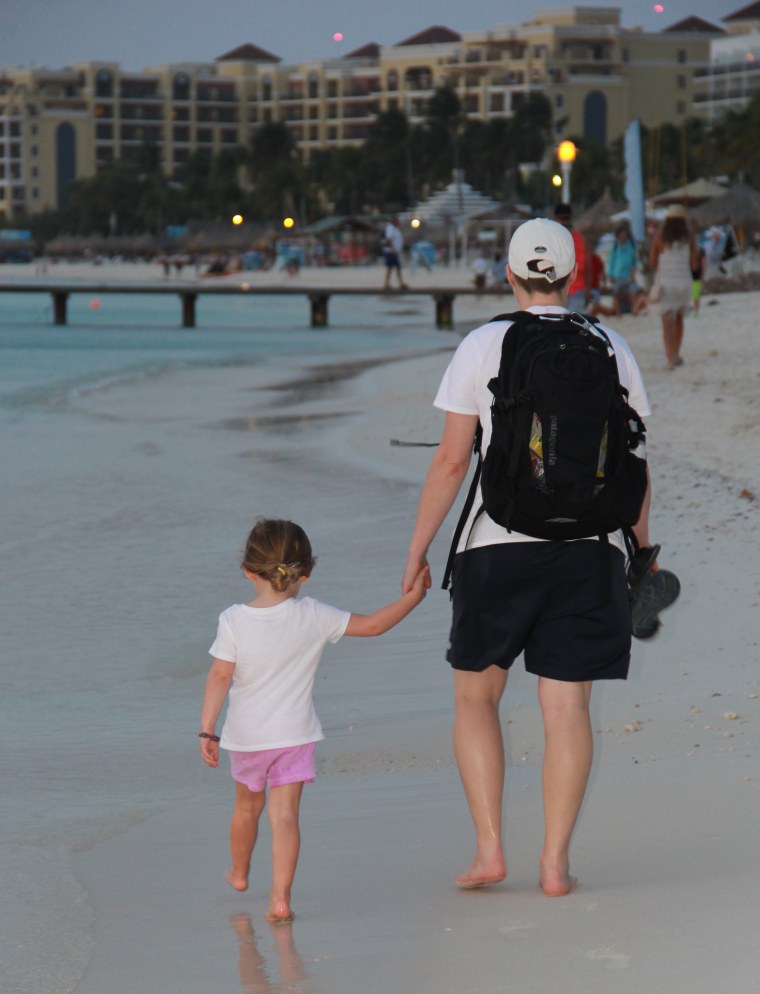 I spoke with Greg Franklin, an adoption lawyer in Rochester, New York, about whether straight couples with only one biological parent have to go through the same arduous process as same-sex couples; in the case of my wife and I, that included both of us submitting fingerprints, an inch-thick application, and furnishing specific documents, such as our original birth certificates, original marriage license, a signed note from our fertility doctor, and a signed note from our regular doctor. Franklin said the required documentation might vary case by case, but the requested fingerprinting for the biological parent was unusual. "That must have been a procedure that Erie County requires," Franklin speculated. "Or just how they do it."
Except at least two lesbian couples we knew in Buffalo had to do the very same thing. Fingerprinting regulations for second-parent adoptions vary state-to-state; in Illinois, having a same-sex marriage or civil union means you don't need to be fingerprinted, while in Colorado, fingerprints are mandatory.
Of course, we shouldn't have had to do this in the first place, really. According to New York State's Domestic Relations Law 73 and a same-sex marriage addendum added after 2015's marriage equality ruling, any child born by artificial insemination to a consenting married couple becomes the legal child of both parties. Since my wife and I were already legally married in New York State before the Marriage Equality Act was enacted, Law 73 should have applied to us. Or so I thought.
Amy Schwartz-Wallace, a senior attorney for the Empire Justice Center in Rochester, New York, confirmed my suspicions—in theory, I was already my daughter's legal mother. But she added one caveat: "Go through with the second-parent adoption anyway," she said. "It's the only surefire way to make sure your child is covered regardless."
This past October, a New York family court judge ruled that married lesbian couples should be able to continue to go through the second parent adoption process in order to provided added security to their children.
"The Court ruling is very clear that children born to married same-sex couples already have two legal parents," Susan Sommer, National Director of Constitutional Litigation at Lambda Legal,said in a statement at the time. "But so long as uncertainty persists in this country and abroad about the status of children conceived by same-sex couples using assisted reproduction, children's best interests are served through second parent adoptions confirming what already should be crystal clear everywhere: the legal parental status of the second non-biological parent. Children have a right to both of their parents, and taking a 'belt and suspenders' approach is the best way to secure that right."
Simply put, second parent adoption—while a lengthy and painstaking process—is necessary to achieve full parental rights under the law. Every time a same-sex couple has a child, whether it's one, two, three or more, they have to go through second parent adoption. Every single time. As stated above, there are some instances in which straight couples have to do the very same thing. But this isn't about pitting LGBT couples against straight couples. The point is that it's aggravating to imagine anyone raising a child and investing themselves emotionally and physically into that child, and then having to jump through flaming hoops for the state to prove that you're their parent.
For now, my wife and I will tighten up our "belts and suspenders" as we await the phone call confirming our home visit. Once we fork over $400 and watch as a complete stranger observes my parenting skills for a little less than hour, we'll have completed the second-to-last step in the second parent adoption process. Yippy.
The final step is going before a judge and confirming what I've already known since I first held my daughter in my arms the day she was born, and what I personally never needed a court to stipulate—I'm her mother.
Only now, I guess, it will finally be legal.
FollowLyndsey D'Arcangelo onTwitter.