The Human Rights Campaign (HRC) and civil rights organizations have fought tooth and nail to preserve the Affordable Care Act (ACA) and for good reason. Before the ACA became law, lesbian, gay, bisexual, transgender and queer (LGBTQ) people faced incredible barriers to accessing professional and appropriate health care -- from overt discrimination to outright denial of coverage, and unaffordable costs for treating chronic conditions like HIV. It was the ACA's unprecedented (and necessary) federal anti-discrimination protections that allowed millions of LGBTQ people access to health care coverage without fear of discrimination. Expanded coverage through health insurance exchanges and Medicaid has provided life-saving health care to people living with HIV.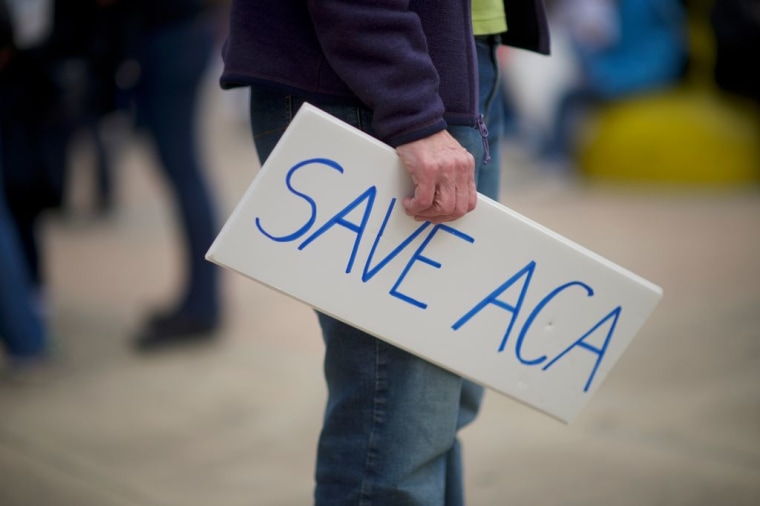 Now, Donald Trump, Mike Pence and Mitch McConnell are hell-bent on repealing this life-saving law and undoing the eight years of progress we have seen in ending health disparities for communities of color, women, children, seniors and LGBTQ people. Hatched in secret and with no public hearings of committee debate, their plans to repeal the ACA would strip key patient protections, slash Medicaid by hundreds of billions of dollars, and defund Planned Parenthood -- one of the country's largest providers of transgender-inclusive health care and a primary site for HIV testing.
The LGBTQ community knows all too well what is at stake if Republicans succeed in their dangerous attempt to repeal the ACA. That's why the Human Rights Campaign has taken unprecedented action to engage our millions of members across the country, asking them to contact their Senators and urge them to reject these reckless efforts to undermine health care access, and to preserve the gains the LGBTQ community has made under the Affordable Care Act.
Regardless of what secret bill Senate Majority Leader Mitch McConnell brings to the floor, the Congressional Budget Office has confirmed that tens of millions of people would lose access to their health care, resulting in higher costs across the board for even more millions of Americans. Any health care proposal they opt to consider should improve the lives of every American -- not put them at risk.
In the face of these partisan attacks on access to health care, HRC members have logged over 15,000 calls and emails to congressional offices on both sides of the aisle. Our members and supporters have voiced their support for the ACA at rallies across the country including Atlanta, Cincinnati, Nashville and on Capitol Hill. HRC has also joined key civil rights and health care organizations in letters to the Senate emphasizing the need to protect Medicaid. During HRC's spring lobby day, more than 300 advocates traveled to Washington and, in over 60 meetings with Senate offices, emphasized the importance of protecting ACA.
Although the Trump-Pence-McConnell plan to strip health care from millions of Americans has so far failed, our work is by no means done. It is clear that they will stop at nothing to dismantle our health care system. Years of progress is on the line and millions of lives are being threatened and the Human Rights Campaign will remain steadfast in our fight against these dangerous proposals.