As a Black man in Mississippi, I'm no stranger to racism and discrimination. And so, I was not surprised to see white supremacists protest the removal of a statue of Robert E. Lee while carrying firearms in Charlottesville, Virginia earlier this month.
We saw the hateful rally in Charlottesville turn violent, in part because of the presence of openly-carried firearms — an element that was notably absent from the rallies we saw last weekend in Boston and in Laguna Beach, California which remained largely peaceful.
Without open carry, counter-protesters assembled to combat hate and racism, free from the intimidation and fear that comes with firearms carried by the most hateful among us.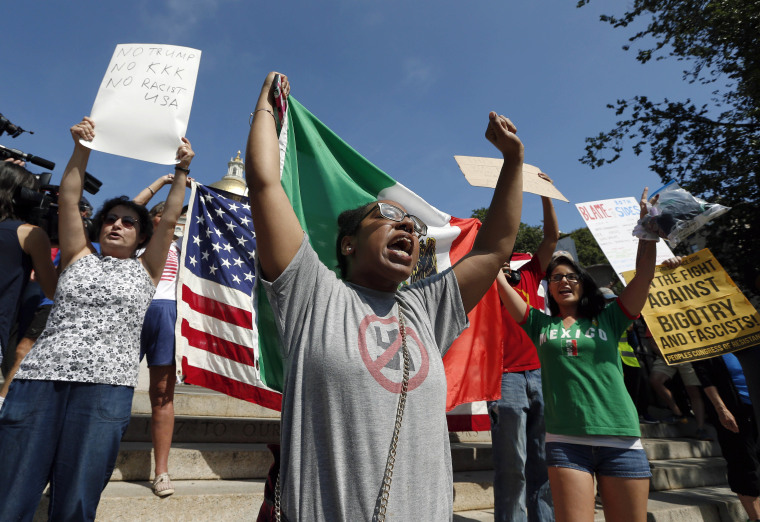 While last weekend's events remained peaceful, recent tragedies and our nations' history remind us this is often not the case. Charlottesville is only the most recent instance of racists using guns and hate-filled speech to harm or intimidate marginalized Americans. But this is nothing new. It's been only two years since a white supremacist — spewing hate speech so similar to those in Charlottesville — walked into the historic Mother Emanuel AME Church in Charleston, South Carolina and fatally shot nine Black people in Bible study, including my good friend and fellow pastor, Reverend Clementa Pinckney.
Those nine peaceful churchgoers were among the Black Americans who make up just 13 percent of the U.S. population, but are the victims of more than half of all gun homicides. The racism Black Americans experience every day undoubtedly feeds this disparity. And that racism, combined with lax gun laws allowing people filled with hate to openly-carry firearms on our streets, can and has been used to silence and threaten already marginalized communities.
Related: The Age of Trump Is Producing More Black Gun Owners
We cannot allow this nation to forget that Charlottesville was not the first time white supremacists have openly-carried firearms to strike fear into the hearts of those they openly detest. Back in the days of Reconstruction, racist terrorist organizations used guns to terrorize — members of the Ku Klux Klan and the White Camilla, another hate group, were notorious for openly-carrying their firearms around freedman bureaus, African-American churches and even schools.
Since the death of my friend Clementa Pickney and eight others at Mother Emanuel, I have dedicated my time to volunteering with the Mississippi chapter of Moms Demand Action for Gun Sense in America. I was shocked to learn that in most states, it is legal for people to openly-carry loaded, semi-automatic rifles in public. Most states don't explicitly prohibit open carry, so, because the law is silent, open carry is legal. This is what we call the "open carry loophole."
Even though law enforcement has repeatedly opposed civilians openly-carrying guns in public – and this weekend, we witnessed firsthand why – it is legal in 45 states for civilians to openly-carry semi-automatic rifles in public. Forty-one of those states allow a person to openly-carry a semi-automatic rifle in public without a permit or safety training.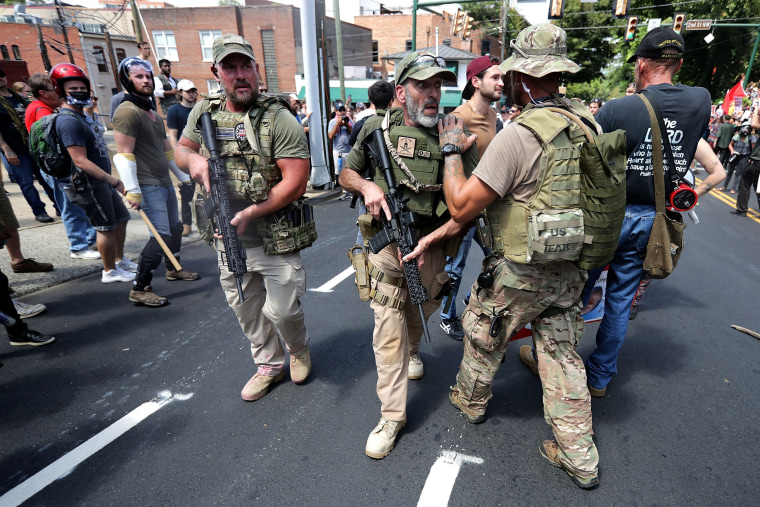 This remains our reality, even after both the mayor and police chief of Dallas said that Texas' open carry policy made the scene of a fatal shooting of five police officers in Dallas last year even more chaotic because civilians were openly-carrying near the site. Authorities were unable to distinguish between potential suspects and other people who were openly-carrying, creating confusion as they responded.
Even activists for gun violence prevention have been targets of this intimidation from open carry extremists. Moms Demand Action chapters in states including Texas, Washington and Kentucky have been harassed and threatened by men openly-carrying firearms as volunteers try to work to prevent gun violence.
This is entirely unacceptable and change cannot come soon enough.
Just last week, the American Civil Liberties Union , our nations' staunchest defender of free speech, announced they will no longer stand up for the rights of hate groups protesting with firearms. ACLU Executive Director, Anthony Romero said events in Charlottseville led to the policy change and the group should be commended for taking an unequivocal stand against armed intimidation.
Related: Hate Crime in America, by the Numbers
We deserve to live in a country where our right to life and free speech is not threatened by armed extremists. And when hate comes armed with a gun, it poses a threat not only to the lives of marginalized Americans and activists — it also questions the very foundation and ideals on which our nation was founded. It is time for our lawmakers to stand with us and fight for a nation free from armed intimidation. We need to close the open carry loophole.
Lorenzo Neal is the pastor of the New Bethel African Methodist Episcopal Church in Jackson, MS. He is a Fellow with the Everytown Survivor Network and a volunteer with the Mississippi chapter of Moms Demand Action for Gun Sense in America.