The 70th Primetime Emmy Award nominations were announced today, the early kick-off to the fall awards season. The largest of all the major awards, the Primetime Emmys boast nearly 120 categories ranging from Outstanding Drama Series to Outstanding Commercial. The sheer scope of the Emmys has over the past few years allowed them to give nods to inclusivity without going out on a limb. This year's extraordinarily staid and safe set of nominations is no exception.
To be fair, the Emmys have long been known for their habit of sticking to what's safe. Television is the most democratic of entertainment mediums, which means it cannot risk offending anyone. And yet, the Emmys have never found themselves confronted with a moment like the Oscars did with the #OscarsSoWhite backlash. They're far too smart to be caught flatfooted, like the Golden Globes did last January, nominating a set of all male directors during a moment when #MeToo is all Hollywood can talk about.
The sheer scope of the Emmys has over the past few years allowed them to give nods to inclusivity without going out on a limb.
Indeed, the biggest story this week will be the nomination of Sandra Oh for her role of Eve Polastri in BBC America's "Killing Eve." She is the first Asian-American woman to ever be nominated for Outstanding Lead Actress in a Drama. It's a huge milestone for Oh and a step in the right direction for Asian American representation — which remains severely lacking.
But Oh paid her dues in the industry to get here, logging a decade as a workhorse actress in ABC's "Grey's Anatomy." Moreover, from the very beginning, BBC America was angling for this nomination, making sure to flood critics with reminders of the show's ever increasing ratings, the great reviews and then sending out Oh to do a battery of interviews about the show and her career timed to land just before Emmy voting closed. Her nomination was basically handed to voters.
This is not to take away from the historic nature of Oh's nomination, but most Emmy prognosticators saw it coming a mile away. If anything, the real story is how long it took. She's also the only woman of color to be nominated in this bracket this year and chances are she won't win. The Emmys love shows that just ended, which is why "The Americans" has multiple nominations this year, and why star Keri Russell is a leading favorite to win Outstanding Lead Actress.
Other categories that at first glance look wonderfully diverse become less surprising upon closer examination. The Outstanding Lead Actor in a Drama category boasts both Sterling K. Brown as Randall Pearson from "This Is Us" (last year's winner) and Jeffrey Wright as Bernard in "Westworld." But in a six-man race, two of the nominations are for "Westworld" and two are for "This Is Us." Were there no other drama shows with leading men who could have been nominated for their work?
Over in comedy, the nominations of Anthony Anderson and Tracee Elllis Ross for their work on "black-ish" have become also routine — even if they never win. Meanwhile, Andre Braugher on "Brooklyn Nine-Nine" remains ignored. And Emmy voters re-nominated Laurie Metcalf for Outstanding Supporting Actress in a Comedy for a fifth time for her role as Jackie, despite ABC's decision to pull its PR campaign for "Roseanne" in light of star Roseanne Barr's horrific behavior. (Usually when a network pulls a PR campaign, it's a sign no one will vote for it.)
The only place where anything interesting at the Emmys seems to happen is in the Outstanding Limited Series category, aka the home for extraneous drama series (especially when said shows know they won't stand a chance in the traditional drama bracket.) Sometimes, this can lead to more diverse nominations. Netflix submitted each episode of "Black Mirror" as its own program, giving the Emmys a chance to nominate Letita Wright (best known for stealing scenes in "Black Panther").
And yet, even in this always-shifting category, we see a lot of familiar faces. Benedict Cumberbatch is nominated this year for "Patrick Melrose," but he was here last year for "Sherlock." Ryan Murphy practically lives in this bracket, tucking away his "American Crime Story," "American Horror Story" and other one-off shows like "Feud." This year his "Assassination of Gianni Versace" managed to land multiple nominations, including one for Penélope Cruz as Donatella. But the just-as-good "Unsolved: The Murders of Tupac and The Notorious B.I.G." went unnoticed, mainly because Emmy voters are trained to notice Murphy's work — a privileged not shared by newer showrunners.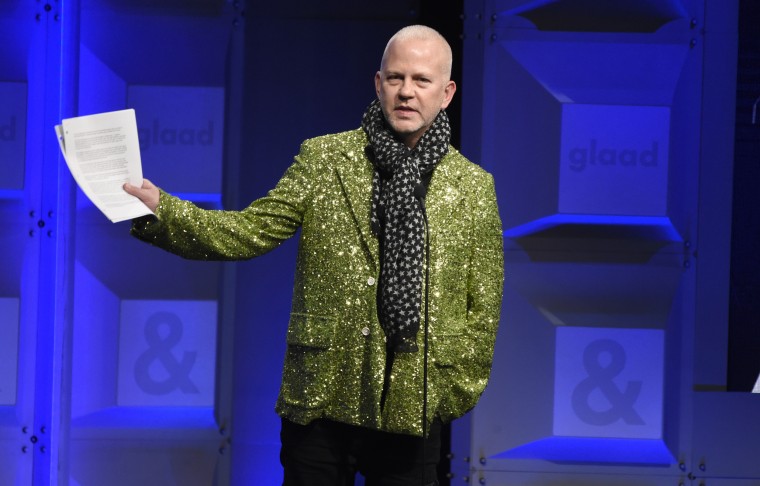 That the major Emmy categories are full of repeat picks and repeat wins is an old story. This is especially true when it comes to comedy. Over the last decade, only two shows have won for Outstanding Comedy: "Modern Family" from 2010-2014 and "Veep" from 2015 through last year. This year we're assured a new winner but the field is still filled with repeat nominations. "Curb Your Enthusiasm" might seem like a newbie to Outstanding Comedy Series, but it was actually nominated regularly during its original run.
The only true newbies are "Barry," "GLOW" and "The Marvelous Miss Maisel." The former two are in their first year of eligibility. (Due to the way the Emmy calendar is set up, this is a nomination for "GLOW" season one.) And in truth, "GLOW" and "Miss Maisel" feel less like frontrunners and more like perfunctory nods to the streaming services that air them.
Streaming services are the other big winners of the year: Netflix finally topped HBO in total nominations, 112 to 108, ending a run which lasted 18 years. In comparison, the broadcast channel with the most nominations is NBC, with 78. Still, Netflix's numbers are less an acknowledgement of prestige as an acknowledgment of scale. HBO's "Game of Thrones" still reigns supreme with 22 nominations (a rank it has held every year of eligibility since its third season.) "Game of Thrones" is closely followed by HBO's other major show, "Westworld," which garnered 21 nominations over all.
Tellingly, "Westworld" tied for second place with NBC's "Saturday Night Live," a show that's been on the air since the 1970s. Never let it be said that the Emmys don't stick to what they know best: long-lived series and nostalgia.
Ani Bundel has been blogging professionally since 2010. Regular bylines can be found at Elite Daily, WETA's TellyVisions, and Ani-Izzy.com.