I'm suing Alex Jones for accountability and responsibility; he just can't go around spreading false propaganda. There are laws against defamation for a reason.
The lies that he's told about me, as part of his effort to portray the tragedy at Sandy Hook as a hoax or conspiracy, are disrespectful to me. But his larger efforts are also a disrespect to my son, a disrespect to the first responders who were so dedicated there that day, a disrespect to the FBI, a disrespect to the state police and a disrespect to the entire community in Newtown. The lies that Alex Jones continues to peddle about that day — saying that it never happened — affects them emotionally, too.
And it's not limited to him: Alex Jones has got a big following, which is scary in a way. You have people that follow him and act out on his statements and his remarks. For instance, I had a woman come up to me one day, give me a hug, and genuinely say how sorry she was for my loss. Then, she looked me straight in the eyes and said, "Do you think Sandy Hook really happened? Do you think people died?" It just blew my mind; there are just no words for how I felt.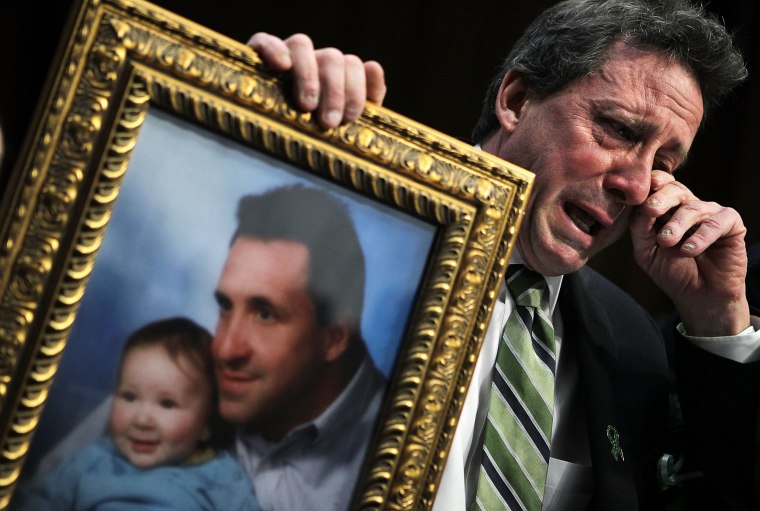 I lost my son; I buried my son. There's no dispute there, and it's not fair to call me a liar about something that actually happened.
I understand that lot of people distrust our government, and that there is a lot of paranoia in this country. Alex Jones fuels that fire: He's a carnival barker, up there with a dog and pony show, and he's profiting. He's profiting off of the lies he tells.
People make nasty remarks or mean comments about somebody out of anger in a moment: You've done it, I've done it, everybody's done it. But Jones just continues to go on making these statements about me.
Honestly, though, he'll latch onto any big tragedy, because he feeds off the news attention that any event got. Parkland had a lot of news attention; he jumped right on that. Sandy Hook, he jumped right on that. The whole election thing, he jumped right on that.
It needs to come to an end; there needs to be consequences for the lies that he's told. The fact that he's profiting off of these tragedies and our losses, it makes the lies even worse. It feels like his business model is to make a stupid statement and win a stupid prize.
My lawsuit has nothing to do with a political agenda: It's simply about his wrongdoing and the false statements he's made.
I do hope that, as a result of me coming forward and stepping up, it encourages other people who were afraid to come forward stand up against Alex Jones and the lies he's told about him. They're welcome to ride my coattails, and express to the public what pain and suffering Alex Jones' lies have caused. The damage that Alex Jones has inflicted on so many people is just wrong.
Alex Jones could make this lawsuit go away, and he knows what he's got to do: Tell the whole truth, make an unconditional apology, shut his mouth about it and move on. It hasn't happened yet. We'll see if it does.
As told to THINK editor Megan Carpentier, edited and condensed for clarity.