Donald Trump has no shortage of battles to fight, both on the home front and around the world. But perhaps the single most intransigent one is also literally America's longest.
In the last several weeks, the lethal nature of the war in Afghanistan — a war that drags on in a far-off, ill-understood land — suddenly became tragically and vividly alive.
In November, the body of Utah mayor and U.S. Army Major Brent Taylor, killed in Afghanistan, was brought home in a moving ceremony that highlighted the serious challenges American forces and interests are facing. Three other soldiers were killed by a Taliban-planted roadside bomb in late November, the most lethal such incident this year in a conflict that may never achieve a satisfactory conclusion.
In the last several weeks, the lethal nature of the war in Afghanistan — a war that drags on in a far-off, ill-understood land — suddenly became tragically and vividly alive.
Thus far three U.S. presidents, six secretaries of defense and five chairmen of the Joint Chiefs of Staff have presided over a war in which no one has been able to define victory, let alone remotely succeed in winning. The Soviets tried the same decades ago, with equally catastrophic results.
Trump has said he wants to get out of Afghanistan, a stance that has received substantial pushback. He has also signed off on troop increases. So which stance is correct — and will either of them actually end the conflict?
History may provide some insight. The Soviet war in Afghanistan lasted more than nine years (between December 1979 and February 1989). It cost the Soviets 15,000 dead soldiers and 35,000 wounded. The large numbers of young men coming home in body bags also played an important role in ending communist rule and the breakup of the Soviet Union.
Our 17 years of engagement, meanwhile, is more often compared to the nine years of full U.S. involvement in the Vietnam War. That quagmire did end, though, and American forces finally went home, more or less defeated, having lost 47,000 dead on the battlefield.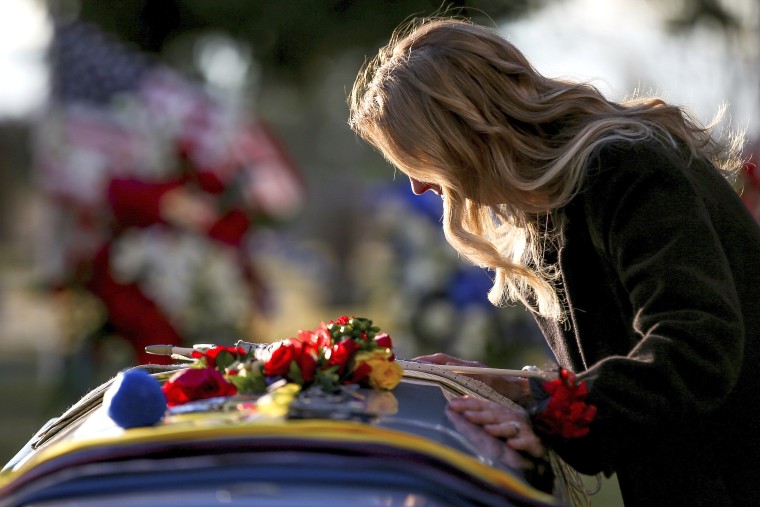 I was in Indochina as a young war correspondent. From my perspective now, the Vietnam War never approached Afghanistan in its complexity and insolubility.
At least in Vietnam, we knew our enemy. In Afghanistan, we do not and probably never will. But that's just one of many problems. The latest report to Congress from the Special Inspector General for Afghan Reconstruction [SIGAR] underlines how deep these troubles reach.
First, the Afghan government's control over the country is going in sharp reverse. Today, the government controls barely 55 percent of the country, down from 71 percent three years ago when SIGAR began tracking it. At the same time, more civilians than ever are being killed by Afghan-led, American sponsored, airstrikes — some 313 in the first nine months this year, with another 336 injured, according to the U.S. government. The United Nations, while agreeing on these airstrike figures, believes the casualty numbers to be more than five times as high, and rising — 1,692 deaths and 3,430 injuries in the first six months this year among the civilian population. These numbers are going in the wrong direction, reaching the highest level since such figures were first compiled by American forces in 2009.
Moreover, corruption is rising, along with the production of narcotics — both heavy, and clearly quite unsuccessful, targets of American activity in Afghanistan. The U.S. Department of Justice reports that the Afghan government's "Anti-Corruption Justice Center (ACJC) is pursuing a number of low-level, rather than high-level, corruption cases."
Afghanistan continues to expand as one of the world's leading producers of opium poppies, and the number of acres cultivated are up 63 percent in the past two years according to SIGAR. From 2002 through September 2018, the United States has committed more than $1.5 million a day to counter-narcotics effort in Afghanistan, yet the acreage devoted to poppy growth in 2017 was more than four times the amount reported by the United Nations for 2002.
Finally, the Afghan military is having little success in staffing. The SIGAR report charges that the government has "struggled to maintain its personnel strength this quarter with [its] strength at the lowest level recorded in the third quarter of the year since 2012." Troop strength plummeted by 8,827 since the third quarter a year ago and currently stands at 11 percent or 40,000 below its target level.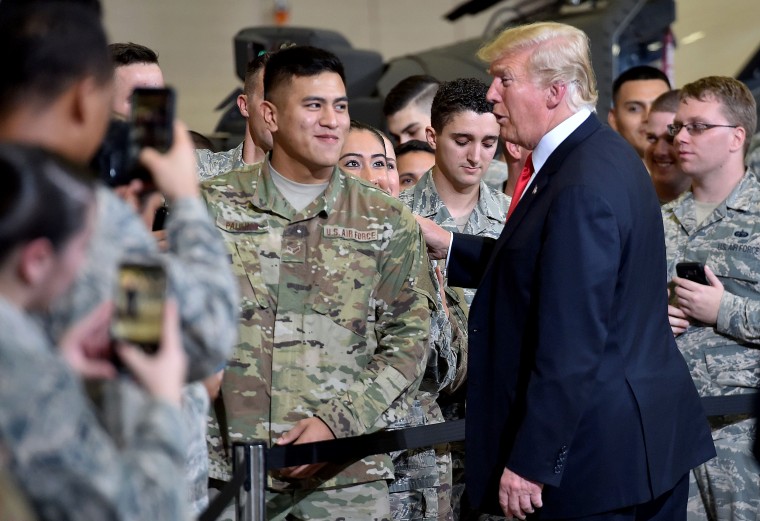 Part of this may be because the Afghan troops who Major Taylor and his fellow soldiers were supposed to be training are also often victims, leading some to turn on their American allies. Such was the case with Taylor, who was killed in what was called "an insider attack" — the second such an attack in less than a month.
It's hard to see how things could get much worse as far as American objectives are concerned. The Afghan government we're backing is hardly up to the task, and neighboring Pakistan still seems prepared to back, at least under the table, the very Taliban that is America's sworn enemy. Indeed, even the new, young leader of Pakistan Imre Khan has pledged only the most tentative help after meeting with Donald Trump's personal representative, Zalmil Khalilzad. That meeting came after a bitter Twitter exchange between Trump and Khan, with Trump accusing Pakistan of "not doing a damn thing" to help the U.S. This was followed by a more conciliatory letter from Trump. Pakistan continues to deny it is hosting the Taliban leadership within its borders, while agreeing to see what it might do to arrange peace talks that could allow the U.S. at least a face-saving retreat.
Were we to pull back, however, the danger is that our enemies may find even more space to regroup and expand. The Taliban, embittered by two decades of battling America, could underwrite a campaign not unlike the one that led Osama bin Laden to launch his horrific attack on the World Trade Center, which in turn brought the U.S. to Afghanistan.
On the other hand, America is more vigilant today, more attuned to such activities and has great capacities to warn and prevent. The billions we have shoveled down that bottomless pit beyond the Durand Line could, if redirected, develop some powerful tools to protect the West.
So, difficult as it may be for me to admit, Trump's initial instincts may be right — maybe it's time to admit defeat and get out before U.S. soldiers start dying in a war that began before many of them were born.