"American Horror Story: Apocalypse" arrives on FX on Wednesday, the franchise's eighth installment. Up until now, the seasons have been stand-alone stories, all supposedly unconnected, other than the same core group of actors starring in each one. This eighth season changes that, revisiting the world from the very first season and populating it with characters from both that season and one of the show's most memorable iterations, season three.
When Ryan Murphy announced his "American Horror Story" project back in 2010, it represented a clear shift from his first major hit, Fox's "Glee." It was also clearly different from anything else airing on American television at that time, a planned anthology series where each season would tell a separate, self-contained story.
When Ryan Murphy announced his "American Horror Story" project back in 2010, it represented a huge shift from his first major hit, Fox "Glee." It was also clearly different from anything else airing on American television at that time.
While the format felt new, it actually harkens back to one of TV's earliest storytelling devices. In the 1950s, most horror/mystery shows like "Alfred Hitchcock Presents" or "The Twilight Zone" were anthology shows, where each installment was its own short story. Other shows played around with the format, usually in "movie of the week" style, including "Kraft Television Theater," "Hallmark Hall of Fame" (which survives today on the Hallmark channel) and later on, "Faerie Tale Theater."
Nevertheless, the format was mostly out of fashion by the late 1980s. Mainstream shows had long abandoned the premise of a series telling unconnected stories, and by the 1990s even science fiction and horror had moved on. Hits like "The X-Files" featured investigators exploring different "Monster of the Week" mysteries, but there was an overall arc that tied the adventures together over the course of multiple seasons.
Just as the prestige TV wave was hitting its stride, however, Murphy brought back the idea that an American series could be told in a short, one-season format. Indeed, Murphy's success with "American Horror Story" undoubtably influenced some of those prestige shows that followed.
HBO franchise "True Detective" used the one-season-and-done nature of its stories to attract A-list movie talent willing to go hunting for small screen Emmy glory given the shorter time commitment. (Plus, if one season does badly, the next season can come back untainted, with a whole new cast.) Starz took the format in a more romantic direction with Steven Soderbergh's "The Girlfriend Experience." FX premiered "Fargo" in 2014, based loosely on the 1996 film, but with each season taking place in a different era of the town. The format has also become popular on streaming platforms, where shows like "Room 104" on Hulu and the upcoming "The Romanoffs" on Amazon tell back-to-back short stories that are easily bingeable for viewers with shortened attention spans.
Still, Murphy has arguably been the most successful recently with the anthology strategy. "AHS" has begat both "American Crime Story," where each season focuses on a horrific crime based on real events, as well as "Feud," where legendary, rumored spats between real-life figures are dramatized. His ability to come up with ideas like these is part of why Netflix snapped him up this year, with a deal rumored to be worth close to $300 million.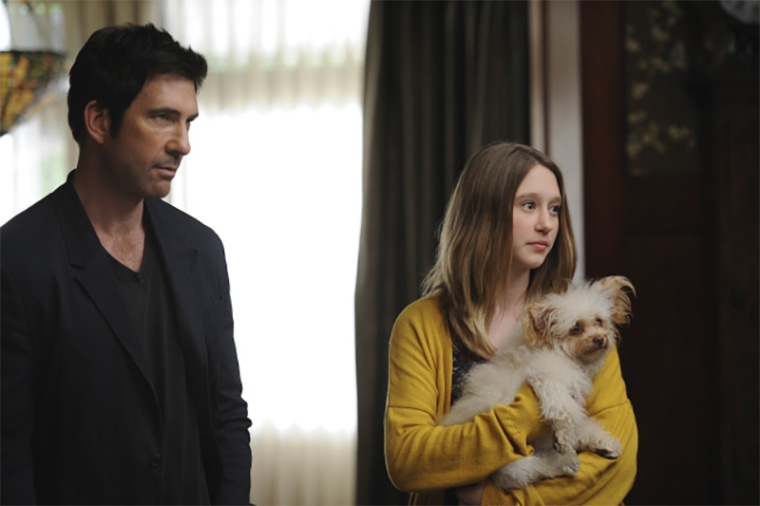 This latest season of "AHS" is interesting because it's actually a bit of a departure from the norm. No matter how much the show's fans may appreciate the change of pace, audiences everywhere have a hard time accepting that seasons do not tie together, somehow. Surely anticipating this, Murphy began teasing the idea that the seasons were interconnected several seasons ago, taking the idea of the anthology series and turning it, effectively, into a potential universal franchise.
Since then, fans have spent each new season theorizing about possible clues, in the process adding a new dimension to the viewing experience. Popular theories suggested each season of "AHS" was based on religious themes, with some proposing that each season represented one of the seven deadly sins, or that each was based on one of Dante's circles of hell in a modern retelling of The Divine Comedy. It was an appealing mystery within the broader mystery.
This new season establishes at least some, if not all, of these adventures, are in the same universe. Season one, which was retroactively dubbed "AHS: Murder House" is the setting, full of the ghost victims from that season as well as characters from season three's witchcraft adventure, dubbed "AHS: Coven." (Murphy's vision of a magical school was perhaps a little bit more "Pretty Little Liars" than J.K. Rowling.)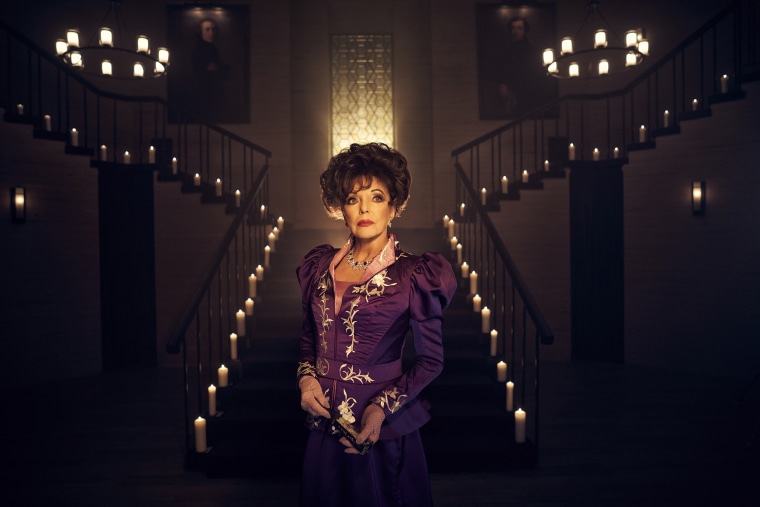 Purposefully or not, the mashup between the two stories brings an odd sense of comfort to the horror thrill: The knowledge that the world really is as small as we think. Plus, the opportunities for characters from different seasons to interact with each other adds yet another layer to the mix, as it may require some actors to play multiple roles. Sarah Paulson and Evan Peters, who head up the cast of "AHS: Apocalypse," hold the record for appearing in every season of "American Horror Story" so far, with co-stars Lily Rabe and Frances Conroy running a close second. (Rabe has only missed last year's "AHS: Cult;" Conroy missed the fifth season, "AHS: Hotel.")
This latest cast is a veritable who's who of Murphy's favorites from over the last seven years. Murphy may think the subhead of "Apocalypse" will drive audiences to watch. But a more accurate, and far more earwormy title would probably be "American Horror Story: It's A Small World After All."
Murphy's first success with the anthology idea altered the landscape of TV; hopefully his change of heart won't signal the beginning of the end for the creative format. It would be a shame if, in the age of the seemingly unending superhero medleys, the Oscar-decorated casts of shows like "True Detective" found themselves forced into an "epic crossover event" of their own.