Our culture of masculinity has many side effects. One of these is the perception that men must be tough, and by extension, shouldn't worry too much about their health. As a result, men are less likely than women to maintain routine health guidelines like getting a check-up. According to one report by the U.S. Centers for Disease Control and Prevention (CDC), the rate of doctor visits for annual examinations and preventive services was higher for women than for men. Unfortunately, research suggests men are also less likely to learn about and take action for more serious health issues — like sexually transmitted diseases (STDs) and cancer symptoms.
The fact that many men seem unwilling to talk about cancer and other serious health issues is disconcerting. For instance, prior to my diagnosis of Stage IV (advanced), HPV-related squamous cell carcinoma of the head and neck in December of 2015, I didn't appreciate the connection between the human papillomavirus (HPV) infection and cancer. In fact, I had no idea that I was ever exposed to HPV.
All over America, a simple conversation about HPV in men can save lives. So why are we still so reluctant to talk about it?
I myself was hesitant to talk openly about the connection between my cancer and HPV when first diagnosed. The stigma of having a STD — one that I likely acquired 25-30 years ago — made me reluctant to introduce the topic during my initial discussions with family and friends. Statistics show I am far from alone, however.
The fact that men seem unwilling to talk about cancer and other health issues is disconcerting.
It turns out that genital HPV is the most common STD in the U.S.; nearly 80 million people — about one in four Americans — are currently infected and about 14 million people become infected with HPV each year. Bottom line: If you are sexually active, you can get HPV, and nearly all sexually active people get infected with HPV at some point in their lives.
For most people exposed to HPV, the virus goes away on its own, but a small group of people like me will experience health problems — sometimes even 20 or 30 years after the initial contact — and go on to develop cancer. In these people, HPV can cause changes in the body that can lead to the development of six different types of cancer: cervical, vaginal and vulvar cancer in women; penile cancer in men; and anal cancer in both women and men. According to the CDC, more than 30,000 new cancers attributable to HPV are diagnosed each year.
If we look even deeper, however, some recently detailed statistics related to "oral" HPV — what I have — are staggering. Today, 11 million American men are infected with oral HPV. That equates to 1 in 9 U.S. males aged 18 to 69.
The same types of HPV that infect the genital areas can infect the back of the throat, base of the tongue and tonsils in both sexes. If someone has oral HPV, in theory the virus can spread through something as casual as open-mouthed kissing. Unlike human immunodeficiency virus (HIV), which is spread by blood and semen, HPV is spread in the fluids of the mucosal membranes that line the mouth, throat and genital tracts.
Unfortunately, there is no federally approved test for diagnosing oral HPV, for men or women. This means that men — and their doctors — need to take a much proactive role in talking about HPV. While perhaps awkward, society needs to start having these difficult conversations.
By the time I was diagnosed, I was well above the upper age limit that the CDC recommends for the HPV vaccine, which can prevent high-risk HPV if administered early enough and before the person becomes sexually active.
Puzzlingly, despite strong data showing the safety and benefits of the vaccines, the rate of vaccination in both sexes is disappointing. Across America, only 49.5 percent of girls and 37.5 percent of boys were up to date with the recommended HPV vaccination series, according to a 2017 CDC report. This is below the U.S. Department of Health and Human Services' Healthy People 2020 target of 80 percent.
My diagnosis pushed me to devote the rest of my life to helping to increase awareness of HPV, underscore the need for additional prevention efforts for HPV-associated cancers, including efforts to increase vaccination coverage, correct the misperception that HPV is mainly a disease affecting women, and highlight how HPV is spread.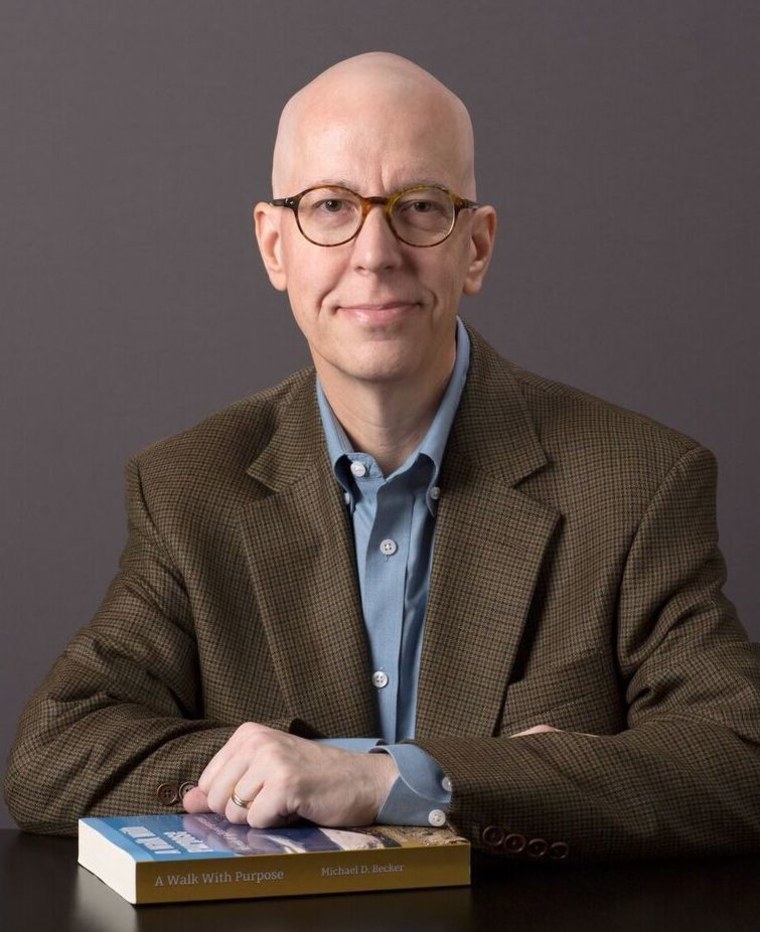 Speaking out is an incredibly important part of this mission. In 2013, actor Michael Douglas revealed he had Stage IV (advanced), HPV-related squamous cell carcinoma of the head and neck. He also publicly acknowledged that his cancer may have been caused by performing oral sex, an admission that he later admitted put a strain on his marriage.
This is not easy to talk about, whether you are a movie star, a stay-at-home dad, or an entrepreneur like me. But each moment of bravery counts. But we need more people to join the fight. We need more awareness and more money for research and more promotion of the benefits of vaccination.
Sex and stigma aside, men need to start talking more about their health. My life was changed by HPV, but ultimately, this is about so much more than me. HPV-positive disease will likely constitute a majority of all head and neck cancers in the United States in the next 20 years. Just imagine how many lives could be altered if we took the time to have a mildly uncomfortable conversation.
Michael D. Becker is president and founder of MDB Communications LLC. Previously, he served as president, CEO, CFO and director for several publicly traded biotechnology companies, including cancer companies Cytogen Corp. (acquired by EUSA Pharma Inc.) and VioQuest Pharmaceuticals Inc. and neurology company Relmada Therapeutics Inc. He is the author of "A Walk with Purpose: Memoir of a Bioentrepreneur."