Fox News may be enjoying large audiences right now, partly because of its close relationship with the president, but the network is taking a real risk — both to itself and to our democracy — by peddling falsehoods and making the president's political enemies its own. Given those risks, the network's eagerness to take on a role normally occupied by state media in strongman regimes, up through its current attempts to discredit special prosecutor Robert Mueller's investigation, is surprising.
This disturbing situation, however, has been long in the making. From 2011 onward, Fox News promoted Trump's presidential ambitions (Sean Hannity had, he told The New York Times, played an informal advisory role in 2016) and spread Trump's false claims and conspiracy theories, including his "birther" crusade against then-President Barack Obama. So it was not entirely unexpected that Fox gave him the most air time of any Republican candidate, nor that Trump rewarded the network's loyalty with special shout-outs to Hannity and "Fox and Friends" that continue to this day.
The authoritarian leanings that Trump has shown make his relationship with Fox News especially problematic now that he's president, however.
Like many strongmen, Trump's taken a double-pronged approach with the press, seemingly tasking friendly outlets with building loyalty to his person and seeking to discredit critical voices. Such leaders invest a lot of time and effort in cultivating public hostility to and distrust in the media: It's insurance for them, in case charges of corruption or electoral irregularities surface. If such efforts work, their supporters will not believe the findings of "fake news" organizations and may even support the criminalization of accusers and opponents.
On the flip side, Trump's particular temperament and the way he consumes information as president (reportedly less from reports and advisers and more from television and Twitter) give Fox News arguably more influence than any network has ever had. How many times have Trump's viewings of "Fox and Friends" prompted casual and impulsive tweets that reach other world leaders and set the day's news cycle?
Trump has stated that he's his own favorite source of information (asked about whom he consults on foreign policy, he said, "I'm speaking with myself, number one, because I have a very good brain and I've said a lot of things"). But, in truth, there is a unique feedback loop that's been established among Fox news personalities and our president, which allows the statements of the former to flow, relatively seamlessly, into the official presidential Tweet record.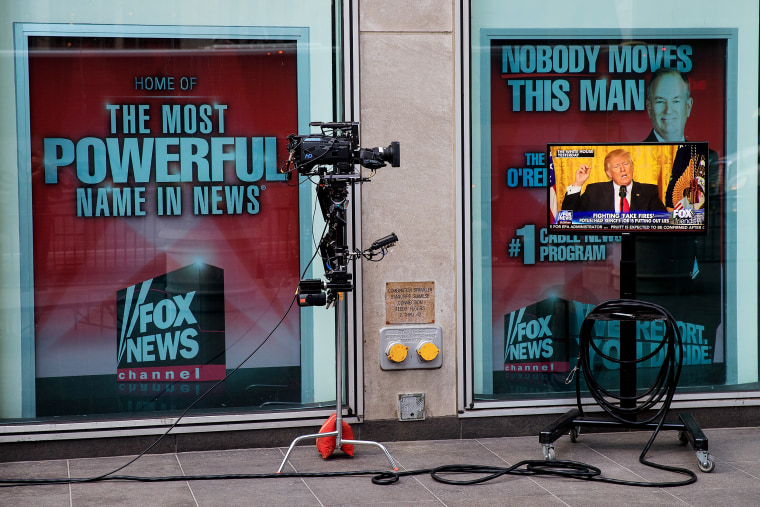 The power Trump grants to Fox News by this strange symbiosis makes the network's response to Mueller's investigation and recent indictments all the more worrisome. Fox News hosts have, in some cases, taken every possible approach to deflect from and deny political and judicial realities that might displease Trump or affect his popularity. Recently, this has included attacking Mueller's integrity and credibility, dismissing the investigation as part of a political "witch hunt," as Hannity put it and depicting Hillary Clinton as the real source of scandal.
Whatever the effect such coverage may have on Trump's eventual response to Mueller, Hannity and his network are not doing Trump or themselves any favors. By parroting Trump's apparent preexisting beliefs and playing to his worst instincts, Fox News is creating a critical vacuum around the president, a sycophantic echo chamber that is unlikely to help him make important, world-changing decisions.
And, in the end, the real credibility at risk is not Mueller's but that of Fox News. Disenchanted Fox employees are now speaking off the record to organizations the president has decried as "fake news." They complain that the lack of journalistic objectivity or critical distance from power at their own organization is becoming overwhelming. "Fox feels like an extension of the Trump White House," said one senior Fox News figure to CNN.
Fox News executives can, in response, point to a demand for the news products they offer: Hannity's program outperformed Rachel Maddow's popular, liberal-leaning show in terms of viewers for the month of October, helped by the host's robust tweet game and free advertising by our president. Yet history won't look kindly on journalists or news organizations that make themselves mouthpieces of an increasingly anti-press administration. With the help of Fox News, things may get worse for our democracy before they get better.
And Fox News employees with a conscience might want to find other employment sooner rather than later.
Ruth Ben-Ghiat is professor of history and Italian studies at New York University. She writes frequently on authoritarianism and Trump for the media.