Christmas was always a special time in my household growing up, after we fled political instability in Côte D'Ivoire (the Ivory Coast) and came to America: Although my parents were very traditional and Muslim, we always had a Christmas tree, and classic carols and Christmas movies like "Home Alone," "Trading Places" and "Planes, Trains and Automobiles" were on constant replay.
On Christmas Eve, we always hosted a dinner party, for which we dressed up in suits and ties, and invited our friends to join us. Most of those friends were immigrant kids whose parents were too preoccupied with making ends meet to even celebrate Christmas. My mother cooked up a storm: The dinner table always groaned under the weight of a roasted turkey, allocco (fried plantains), attieke (cassava couscous), sweet potato pies and plenty of sodas.
And, like most American children, my siblings and I were so excited to open our gifts that we could barely sleep that night.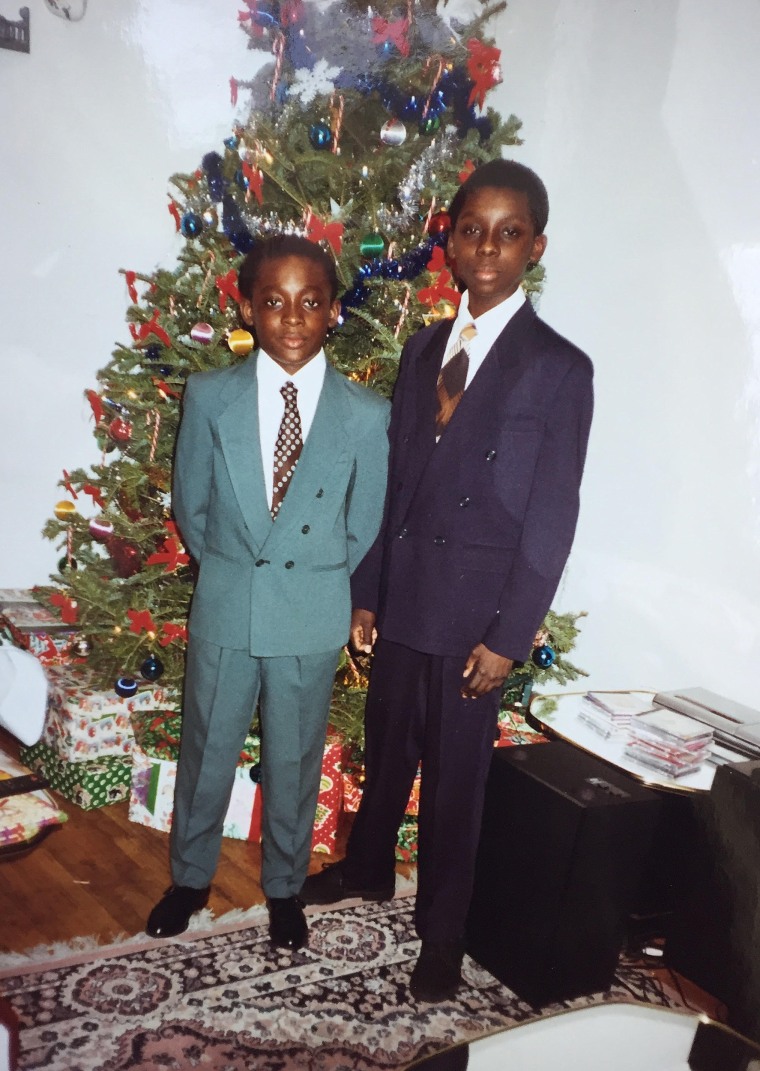 On Christmas morning, we were never allowed to open any presents until our parents were awake, so my older brother and I always got our baby sister to go into our parents' room to wake them up. My father got such a kick out of our anticipation.
Recalling these memories makes me realize that, despite all the challenges that my parents faced trying to assimilate in a new country while applying for asylum, they went above and beyond to make sure that we all had an amazing childhood. That effort is something I try to emulate as I now raise my own baby girl.
That girl is one big reason I chose to reveal that, despite my memories of many American Christmases, I am one of the many undocumented people who has been able to stay in America as a result of the Obama Administration's Deferred Action for Childhood Arrivals program — and one of many for whom this could well be my last American Christmas, now that the Trump administration has ended the program and Congress has yet again failed to take action to restore it.
The idea of having your family forcibly separated by the government may be unfathomable for some, but it is a heartbreaking reality for the rest of us.
I am hardly the only DREAMER whose future hangs in the balance; I do not want this to be the last holiday season that my family and many others spend together.
Thankfully, 10 years ago, I converted to Christianity, and my faith has provided me with hope, courage, and gratitude to God.
My faith has also played a big part in helping me stay positive and hopeful, even while I am afraid that politicians will not do what is right by us. It gave me the courage to lend my voice to the immigration fight.
It seems so appropriate for all of us to spend the last hours of 2017 thanking God for everything and asking for His grace, direction, protection and favor as we enter the New Year. And, as you spend time with your loved ones this holiday season, please don't take those moments for granted. All over America, other families are being torn apart, due to the cruel and senseless immigration policies of this administration.
The idea of having your family forcibly separated by the government may be unfathomable for some, but it is a heartbreaking reality for the rest of us. But we don't have to fight alone; you can stand with us.
This Christmas, and after, stand up for families everywhere. Demand that the government stop tearing us apart.
Bambadjan Bamba is an actor, filmmaker, and ambassador for Define American. Bambadjan has played pivotal roles in a number of recent films and current tv series, including "Black Panther," "Suicide Squad," "The Good Place," "The Sopranos" and "Grey's Anatomy."