On June 4, Dolly Parton affixed yet another rhinestone to her glittering tailored jacket. Her production company, Dixie Pixie Productions, launched a partnership with Warner Bros. to create an eight-episode, Netflix-based TV series. Appropriately, the scripted show's source material is Parton's own rich song catalog, a fact that clearly delighted the country icon.
The Dolly-driven premise is not exactly new. NBC has aired two TV movies, 2015's "Coat of Many Colors" and 2016's "Coat of Many Colors: Circle of Love" — both based on her folk-leaning (and autobiographical) 1971 song "Coat of Many Colors." Both movies also drew more-than-respectable ratings.
One of 12 children born into a close-knit family in Locust Ridge, Tennessee, Parton is a living legend of country music — she was inducted into the Country Music Hall of Fame in 1999, before some of her youngest fans were born. But Parton has also transcended the country genre in astoundingly successful ways. Over a career that spans across six (yes, six) decades, she has racked up an incredible number of chart-topping songs and awards, including an eye-popping 47 Grammy nominations, as well as Oscar, Tony and Emmy nominations.
With her self-deprecating humor and down-to-earth personality, the 72-year-old Parton remains a wildly popular public figure. She's one of the few unifying forces capable of bringing people together.
And there's a reason for all that hardware (of the awards and surgical variety, as she'd no doubt be quick to point out). With her self-deprecating humor and down-to-earth personality, the 72-year-old Parton remains a wildly popular public figure. She's one of the few unifying forces capable of bringing people together — no matter their political persuasion, age, musical preferences, gender, or sexuality.
Netflix's series is likely to bring even more exposure to Parton's songwriting in particular, as well it should. After bursting onto the country song back in 1967 with the surprise hit "Dumb Blonde" (a song she actually didn't write—that honor went to Curly Putman). Parton has spent decades amassing a peerless, empowering body of work. Without preaching or scolding, her songs frequently impart timeless life lessons: don't be afraid of those who are different ("Joshua"), give people with emotional baggage a chance ("The Bargain Store") and ditch the cheater and never look back ("Heartbreak Express"). Parton is the rare artist, country or otherwise, able to dish out wise advice with no trace of schadenfreude.
As a songwriter, Parton also excels at documenting small moments of gratitude (e.g., 1974's pirouetting, deeply romantic No. 1 country hit "Love Is Like A Butterfly") and centers many of her stories around values like perseverance, optimism and resilience. Although these are common topics, her writing technique is refreshingly straightforward and incisive. Parton uses splashes of vivid imagery to set scenes — the homewrecker of iconic hit "Jolene" has "flaming locks of auburn hair/With ivory skin and eyes of emerald green" — before launching into unsparing emotional assessments.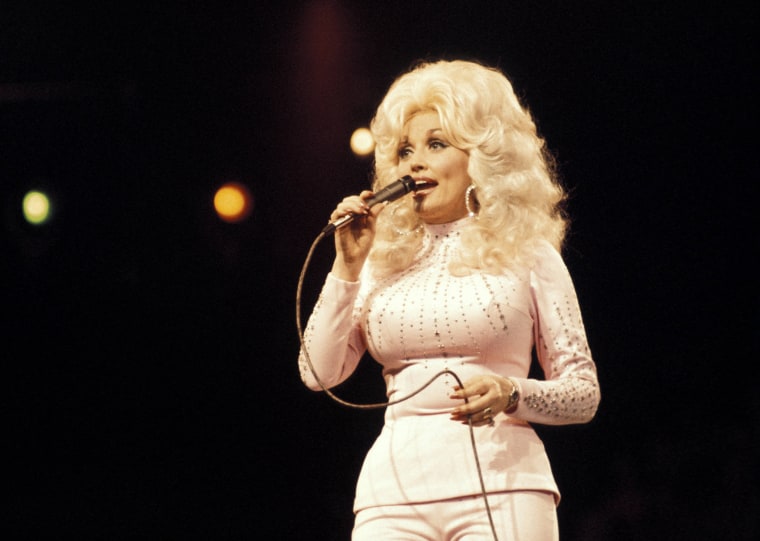 But perhaps the most revolutionary element of Parton's career has been her fearlessness. A woman carving her own creative path in an industry that has long been dominated by men, Parton wrote characters with agency, women who defied social expectations and gender norms. The main character in 1978's orchestral swoon "It's All Wrong, But It's All Right" is looking for no-strings-attached sex, and isn't afraid to ask for what she wants. "Just Because I'm A Woman," released in 1968, tackles unfair and pernicious double standards. The song asserts repeatedly, "My mistakes are no worse than yours/Just because I'm a woman." (According to a 2014 Macleans interview, Parton based the lyrics on a true exchange with her husband.). And the jaunty "9 To 5," the titular song of the groundbreaking film in which Parton also co-starred, features a worker dreaming of a better boss, a less-annoying job and more personal freedom. (In the movie version, Parton and co. actually kidnap their creepy, misogynist executive.)
That "9 to 5" still sounds entirely relatable today is a testament to Parton's ability to understand and speak for everyday women. Her narrators don't suffer fools gladly, but they're also complicated and real, and realize that life can be messy. Unsurprisingly, Parton also often drew on aspects of her own life. For example, she wrote the emotionally conflicted "I Will Always Love You," later popularized by Whitney Houston, after making the wrenching 1973 decision to leave "The Porter Wagoner Show," which launched her career.
Parton's influence on country music is unmistakable. In the late '70s, she started incorporating more pop-leaning sounds, a bold move that paid off with several crossover hits, including the disco smash "Baby I'm Burning." Along with Olivia Newton-John, Parton helped usher in a more modern era for the genre that appealed to a younger audience — a demographic she still is willing and able to appeal to, whether by remaking "Jolene" with a cappella sensation Pentatonix or collaborating with goddaughter Miley Cyrus.
This belief that career reinvention is possible — and that women don't have to be defined by a man, a certain style of music or even a peer group — paved the way for future country stars Shania Twain, Faith Hill and Taylor Swift to make their own leaps into the pop world.
Of course, this flexibility (keeping options open, if you were) is indicative of Parton's business playbook. She's a savvy artist but also an equally savvy businesswoman who understood early on she needed to protect her livelihood — her songs and her brand — and diversify her revenue streams with things such as the theme park Dollywood. Is't not surprising, therefore, that Parton herself is executive producing the forthcoming Netflix series, and plans to appear occasionally in the series.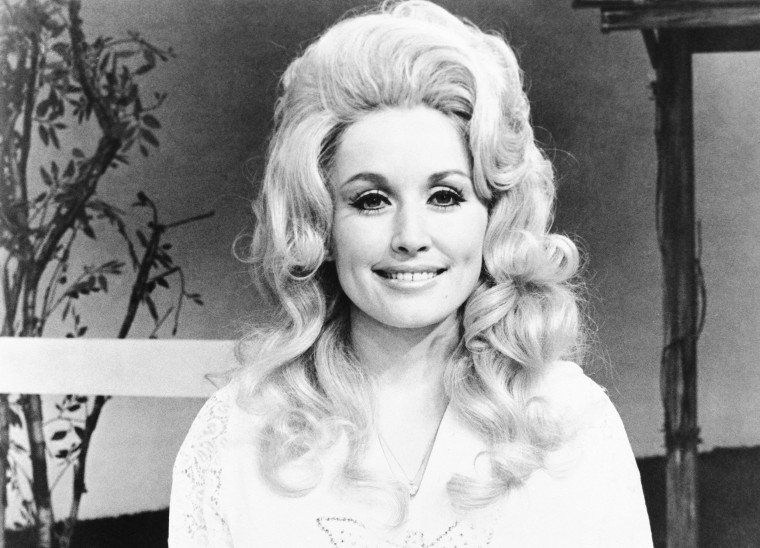 The promise of the personal Dolly touch is a major advantage for Netflix. Even if you aren't a fan of her music, Parton boasts an effervescent personality and pure heart that's irresistible. Her Imagination Library — founded in honor of her late father, who was unable to read — sends free books to children. "I think that if you can read, it gives you wings to fly," Parton told NPR earlier this year, as the library donated its 100 millionth book.
It's a sanguine mindset that's always served her well. Even if Parton sometimes plays coy, rest assured that she's always three steps ahead of everyone else, plotting her next move and looking to make the world a better place. As she first sang all those years ago in "Dumb Blonde:" "This dumb blonde ain't nobody's fool." Nobody's fool, indeed.
Annie Zaleski is a Cleveland-based freelance writer and editor. Her writing has appeared on or at NPR Music, Salon, Vulture, The A.V. Club and RollingStone.com.